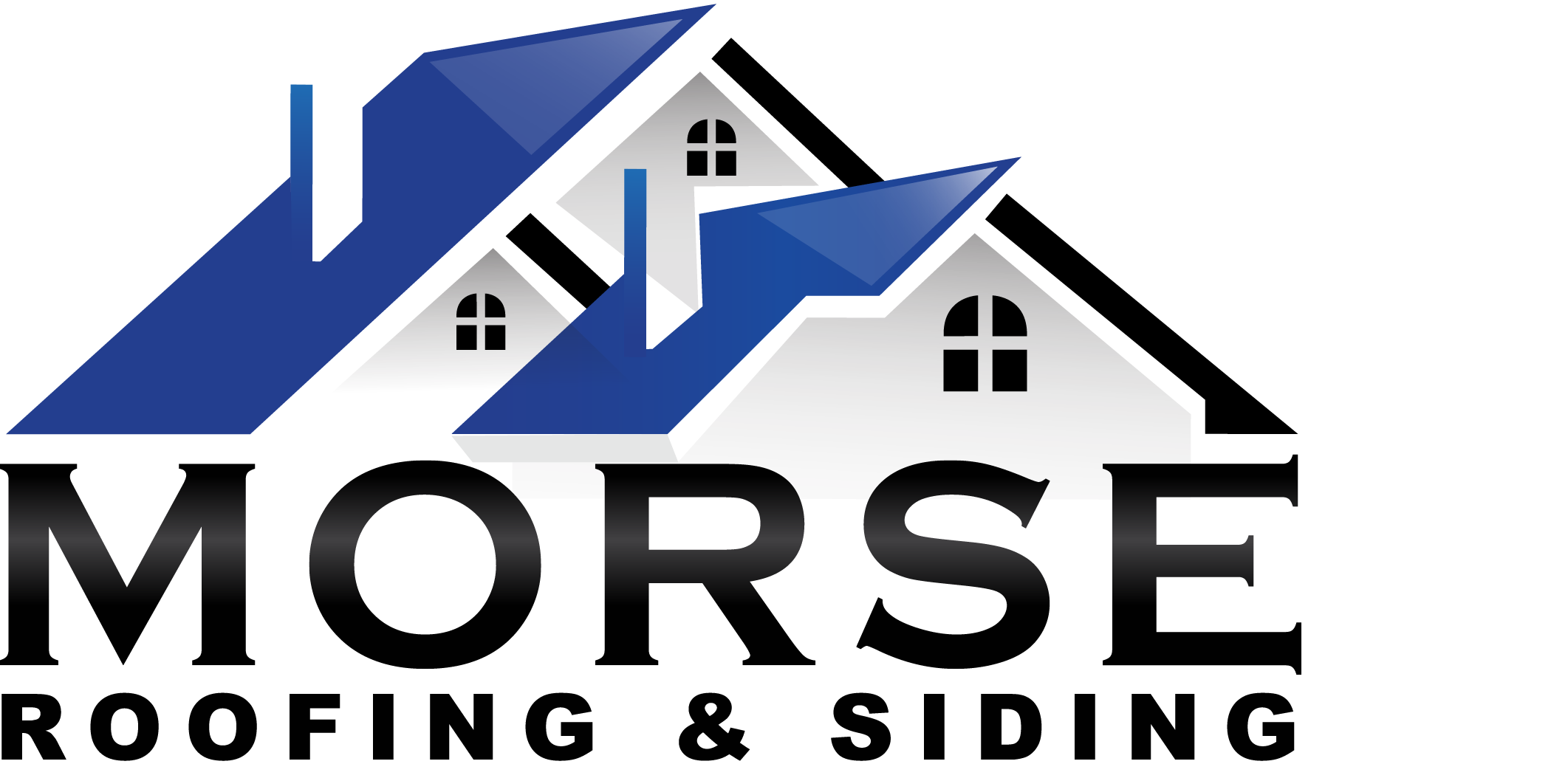 Q.
Should we have the original shingles removed or install a 2nd layer?
A.
Whereas the roofing manufacturer provides installation instructions to place a 2
nd
layer on the original single layer. The International Residential Building Code allows up to 2 layers as well. However, we don't recommend installing a 2
nd
layer. Simply put, a dentist would not install a crown on a decaying tooth so why would you install a 2
nd
layer over an underlayment that you can't inspect.
Q.
Should an ice barrier be installed on my roof?
A.
Depending on your location, a form of modified bitumen such as a self-adhering ice barrier is required by local code. We recommend installing a self-adhering ice and leak barrier along the eaves, valleys, sidewalls and any appurtenances.
Q.
Which way should my ridge caps face?
A.
Every home has a wind ward side. We recommend installing ridge caps "into the wind" which means the head of the cap is covered or "counter-flashed by the next ridge cap.
Q.
What types of low slope materials do you install?
A.
Our preference is CertainTeed Flintlastic SA ® which can be used on slopes as low a little a ¼ pitch per slope (1.19/12). For slopes less than 1.9/12, a larger sheet good is needed such as EPDM (rubber) or TPO. Shingle manufacturers do not supply warranty for shingle installation less than 3/12 pitch.
Q.
Should I have my chimney flashings replaced even thought I don't see any leaks?
A.
A properly installed chimney flashing and/or counter flashing may not present a visible leak prior to the roof installation. During normal roofing replacements, shingles are removed that have been sealed and seated for many years. The new roofing materials may not be placed in the exact same spot which if the flashings are not replaced, may present a new leak. We recommend replacing appurtenance flashings that are exposed to normal UV rays.
Q.
My gutters look pretty good, should I replace them with my new roof?
A.
The ground appearance of painted gutters may be significantly different than the interior tray section of an unpainted gutter where water and debris often settle. Galvanic Corrosion is when two dissimilar metals come in contact through a conductor (water), and they react to each other which causes gutter rust/corrosion. Also, drip edges should be installed inside the tray of gutters. Without replacement, drip edges must be notched around the gutter hangers to prevent water from flowing behind the gutters.
Q.
Can I have solar panels installed on my new roof and it not void my warranty?
A.
Some shingle manufacturers will void your roofing warranty if the roofing system is disrupted by the installation of solar panels. Since most roofing companies don't know this answer, we recommend contacting the manufacturer direct to answer this question.
Q.
Does my ridge need to be cut back to install a ridge vent?
A.
In order for a ridge vent to properly discharge exhaust ventilation air, we recommend following the manufacturers installation instructions. Based on our experience with many products, the ridge roof sheathing should be cut back ¾" from the outside corner of the ridge pole which could be as much as 1.5" depending on the thickness of the ridge.
Q.
How often should I change the boots around my roof vent pipes?
A.
Most pipe boots, also known as roof flanges, have an estimated life span between 8 to 10 years. The neoprene seal which wraps around the pipe dries out from UV rays, cracks, and deteriorates permitting water intrusion. Lifetime Tool manufactures a silicone seal which is designed to last the life of the roof.
Q.
My home was built in 2002, now after 19 years should I have the roof inspected?
A.
To answer your question, yes! A roof should be inspected every 5 years for the 1
st
15 years and then every other year thereafter. Most roofing product defects should become visible within the first 10 years.
Of course, not every roof is the same. For example, builders grade shingles vs mid-grade or even luxury grade, heavily shaded roof's, some are open to susceptible to high winds from open fields or our beaches. Others may appear to be protected by moss, algae, or lichen. Quite the contrary, natural growth impedes the flow of water and degrades the shingle.
Q.
What can I do to reduce the heat in my attic?
A.
From a cost analysis basis, I recommend the installation of a centrifugal roof vent. These include solar, electric and wind attic roof mounted vents. There are PRO's and CON's for each but the cost is significantly less than removing the existing ridge caps, installing ridge ventilation and recovering with new ridge caps which range between $16 $20 per lineal foot.
Q.
Why do I see dark streaks on my roof?
A.
Most roofing manufacturers offer some form of algae resistance embed in the granules. However, the algae or streak resistance warranty varies from manufacturer to Manufacturer. Algae bonds to the shingle and collects foreign debris such as windborne
dirt. Be cautious and hire a roof cleaning company that specializes in "soft" cleanings with environmentally safe chemicals. The wrong cleaning company can "bleach" your roofing system causing pre-mature failure, siding and even landscape damages.
Q.
Why is my roof mounted power attic vent not working?
A.
1
st
, check the breaker. Typically, roof mounted power attic vents are tied into another circuit in the attic which may have been tripped from overloading the breaker. 2
nd
, confirm the thermostat on the attic vent is set between 90 and 110. We typically bump the thermostat up to 115 to minimize continuous operation. 3
rd
turn off the breaker and attempt to move the fan blades by hand. If the blades do not turn freely, the fan motor may be the cause of the failure. At this point, we recommend contacting a qualified professional to test the unite and provide recommendations.
Q.
Why do I see a "bump" or "hump" in the middle of my roof?
A.
The "bump" or "hump" can be a variety of deficiencies. However, the majority of "bumps" or "humps" are indicative of excessive attic heat or a slow roof leak that swells or warps as it dries out.
Q.
As I get older, I feel more and more uncomfortable climbing ladders to clean out my gutters. Is it important to keep my gutters cleaned?
A.
As unsafe as it may be, the answer is yes! Debris in the gutter system can impeded the flow of water causing a back-up between the drip edge and roof decking which results in deterioration.
Q.
I installed a gutter guard from a local "box store" supplier. Does that void my roofing warranty?
A.
Some shingle manufacturers and even contractors will void the warranty for modifying the intended purpose of the roofing components. For instance, some gutter screens and/or guards are installed under the shingle but on top of the starter shingle. The separation of the starter from the first course voids the high wind warranty. We recommend a guard, filter or screen that is gutter mounted designed to clean itself during natural water shedding.
Q.
How long will my roof replacement take?
A.
Typically roof replacements for Morse take one day from start to finish we show up with everything necessary. You leave for work and come home with a brand-new roof! The only evidence that we leave behind is beautiful new roof on your home.

If your roof is extremely large and complex (i.e. steep pitches, number of stories, valleys, facets, & hips) then it may be a two-day roof replacement. But we will let you know beforehand, typically your estimator will even let you know when we first meet.

By the end of day one we will completely have your roof weathered to make sure it is protected if any unpredictable weather should happen. We will not plan a two-day roof replacement when the weather is not favorable.

We will then return the next day and complete your roof installation!

Q.
Do you park a dumpster in my yard or driveway for several days?
A.
Absolutely not! We own all our dumpsters and bring one that morning when we arrive for your roof replacement and leave with it the same day taking all the debris with us. We do not leave a dumpster parked for days; we want to make this process as easy for our customers as possible.
Q.
How is my house and property protected while my new roof is being installed?
A.
While on your roof replacement two of our goals are to install a beautiful new roof for you and ZERO damage. Our team uses standoffs on all our ladders to protect your siding, roof and gutters and to redistribute the weight. If you have any spas that are installed on your deck in proximity, we will lay a tarp/heavy protection blanket and plywood over your cover. We protect your home and landscaping with tarps and if your yard allows, we have equipment that extends to the roof line and allows us to throw debris into it and minimizes possible damage to your property. A detailed cleanup will be performed including a magnet sweep which is standard for all our projects as well.
Q.
Will rotten/deteriorated plywood/decking be replaced on my roof?
A.
If we find any rotten/deteriorated plywood/decking during your roof replacement, we will absolutely replace it at the time of your roof replacement.
Q.
Besides installing new architectural shingles on my roof what accessories will you be using?
A.
While installing your new roof we will be using synthetic felt, ice & water shield, starter strips, ridge vents and ridge caps.
Q.
Will you be replacing the pipe jack boots during my roof replacement also?
A.
We certainly will install new boots. Reusing existing boots when installing a new roof is something you should always avoid. Pipe jack boots are also the number one leak we get called to repair. We have seen so many failed pipe jack boot installations by other roofers and the lifespan of boots are also typically less than shingles.
Q.
During my roof replacement will you install a cricket if my chimney doesn't already have one?
A.
If your chimney width parallel to the ridgeline is 30 inches or greater, we will construct this extremely important double triangle structure behind your chimney to properly divert snow and water around it.
This will allow the water to come down your roof and shed water away from the chimney so it can get to your gutters. If you don't have a roof cricket water will come down your roof and pool behind your chimney that is a surface that should not have sitting water and eventually will end up leaking.