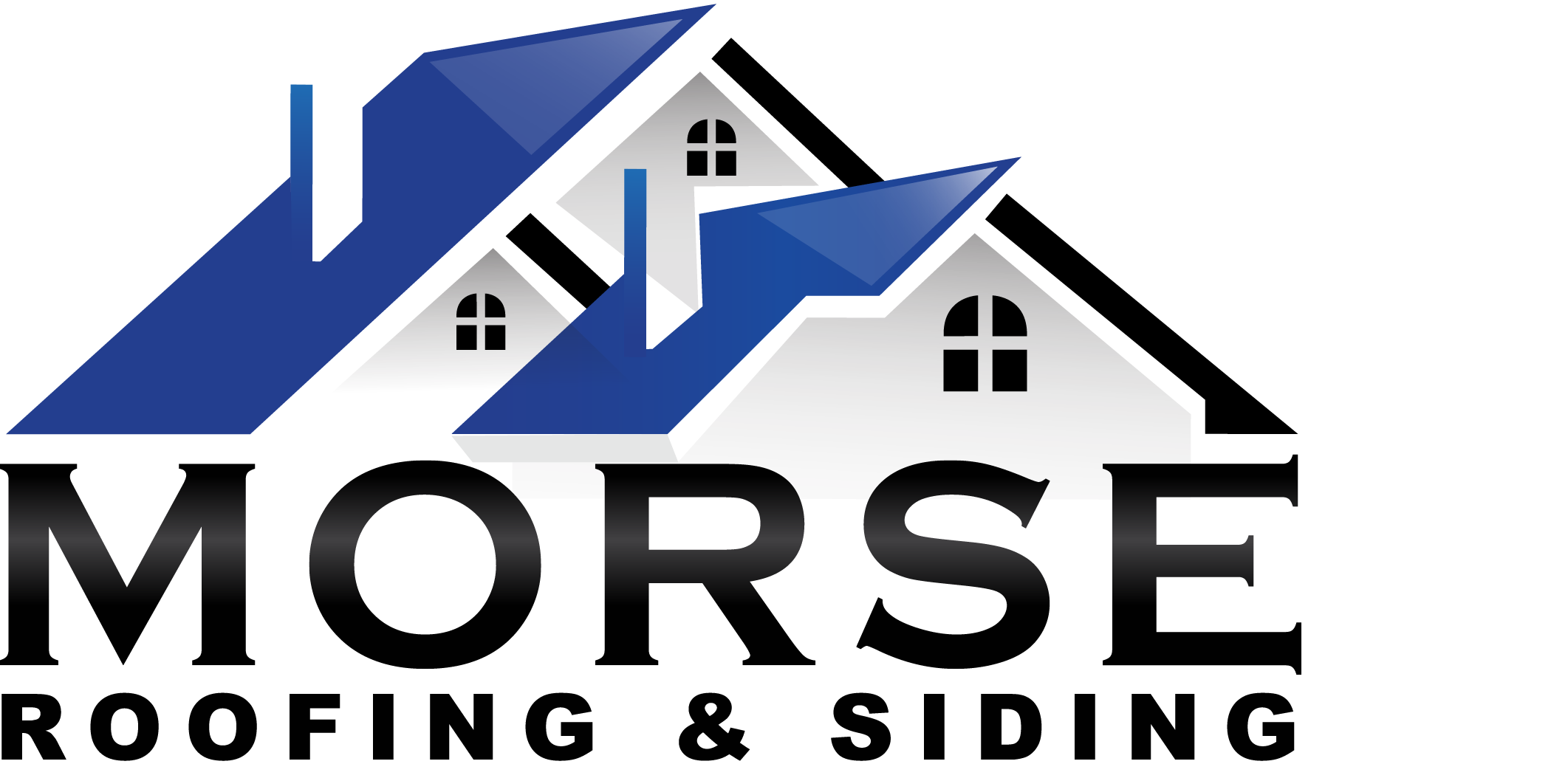 Betsy Cruice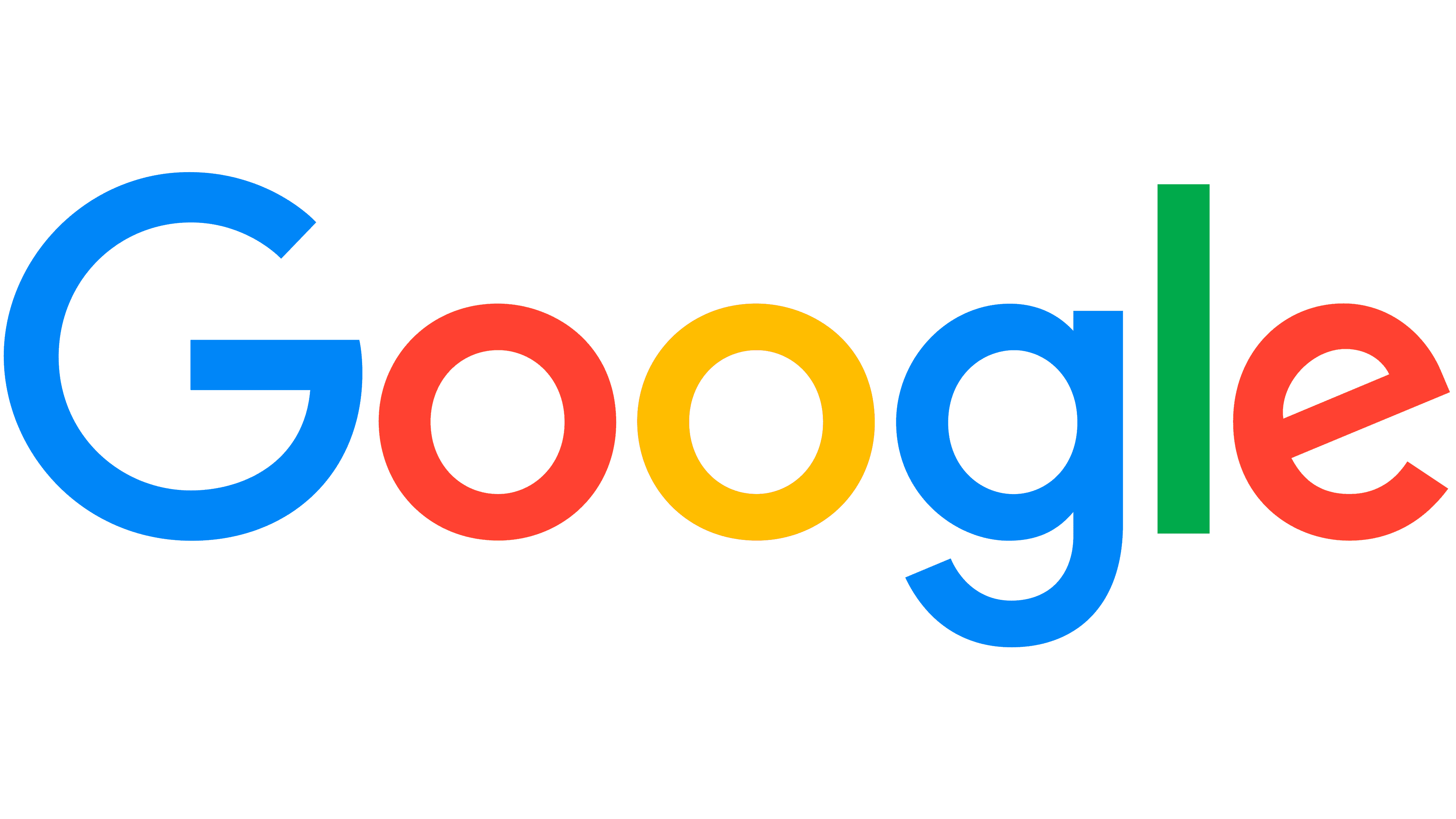 Our roof was the original, close to 32 years in age. Let's face it, labor and material expenses will continue to increase in price, and selection of materials will be limited, so we decided this would be a good thing to take care of in 2022.
Easy Peasy is a good term to use when describing the ease of doing business with Morse Roofing & Home Improvement. A very thorough and timely inspection was completed to get the ball rolling. The good news also pertains to the software documentation used by Morse Roofing personnel. Every conversation and pre-photos/post-photos are documented so that most anyone you speak to can provide answers. Our install date had to be moved out because all of the materials were not in stock. Our install was over two days (VERY cold, blustery) day. We had great leadership, 14 workers on day one and 20 workers on day two. These workers arrived early and stayed until the leadership told them the day was done.
The hardware and equipment used was abundant, dedicated, in excellent working condition, well maintained, and all trash materials were hauled out of here on trucks with covered tarps. Ropes kept everyone safe. Ladders were used that protected my home's gutters, my yard and shrubs were well tended to and trapped everywhere so they didn't get damaged. Our cupala was moved in order to roof under it and treated with care. We had minimal replacement of plywood (1 full piece plus a 20"x20" piece). I cannot emphasize enough, that their crew members (all men with one woman) worked their tails off in weather that was not kind.
When we needed to tweak the contract to add some additional copper, prices were discussed and agreements were made. Lo and behold, a revised contract showed up in my email same day with agreed upon prices. In the end, the team camaraderie and their overall excellent care of our property makes us very thankful that we chose Morse Roofing. Because of the thoroughness of the initial inspection there was little to no surprises. Their knowledge of product install also gave us a workmanship warranty as well as product warranty.
You won't be disappointed if you choose Morse Roofing & Home Improvement. They are local and they are a great gift to our community.
Joan Hope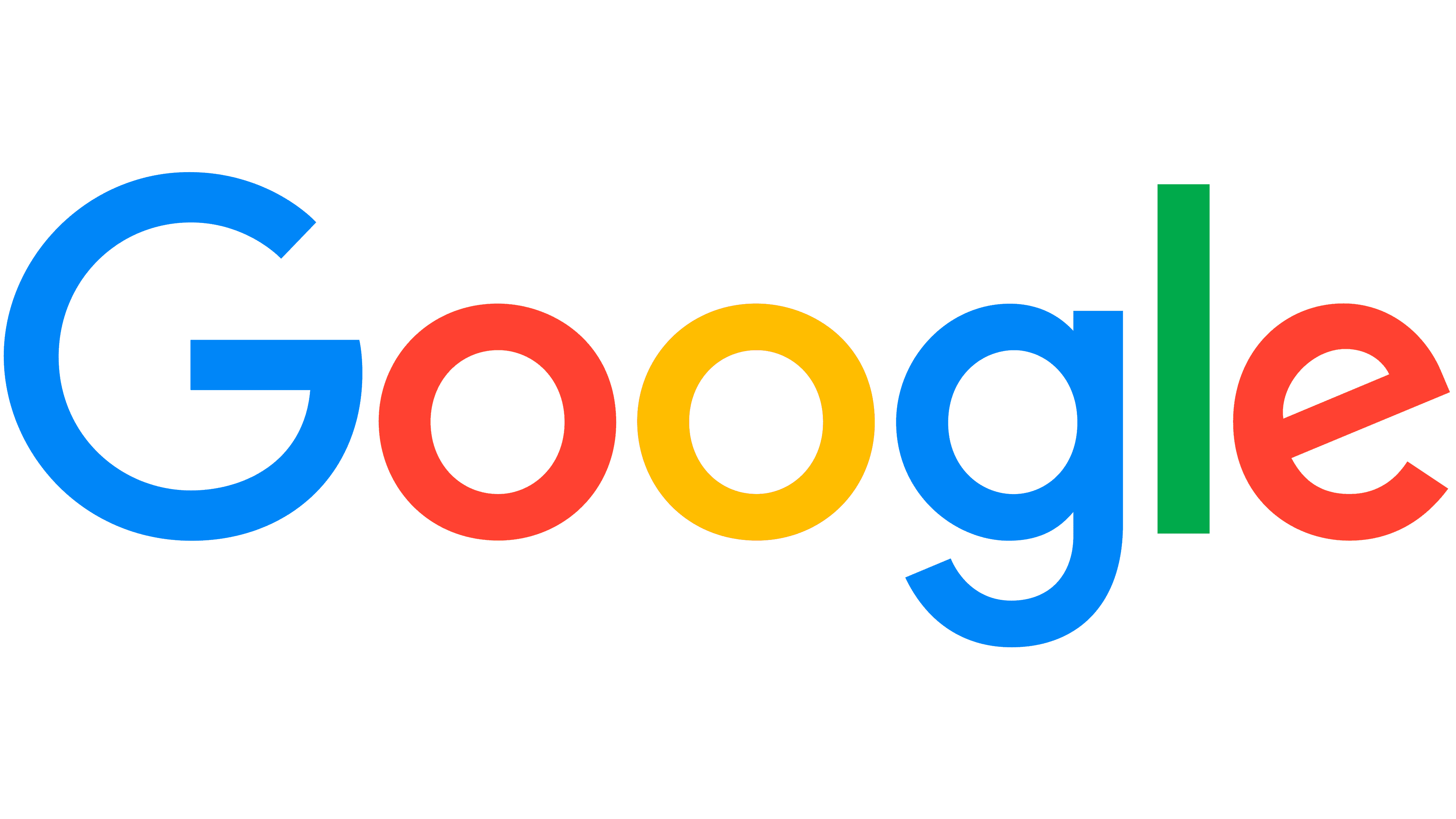 Outstanding service! We needed our roof repaired for buckling shingles around a skylight. I was amazed by their responsiveness and they came prepared to fix the problem at their first visit. Everyone I dealt with (Amanda in the office, Brad on site) were extremely knowledgeable and efficient and a pleasure to work with. I highly recommend Morse Roofing! I know we will use them again once the time comes for a new roof.
JP Taylor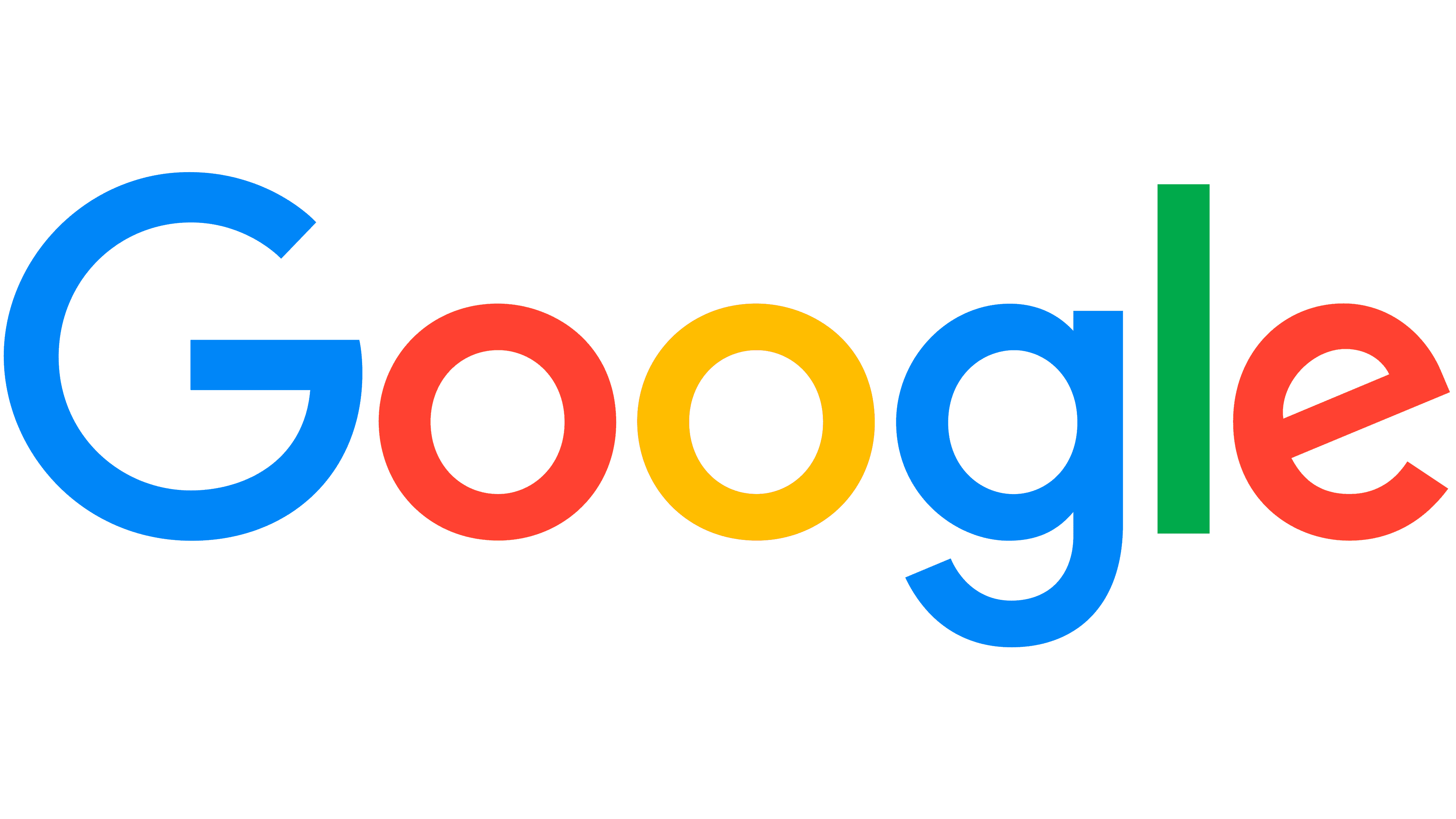 Salesman/Estimator was very pleasant, very knowledgeable, very thorough and took care of everything. Met our insurance adjuster onsite to review our roofing needs. The crew showed up on time, they were all pleasant, professional and efficient. They had our old roof off and new roof on in record time. It looks great!
Sharon Draine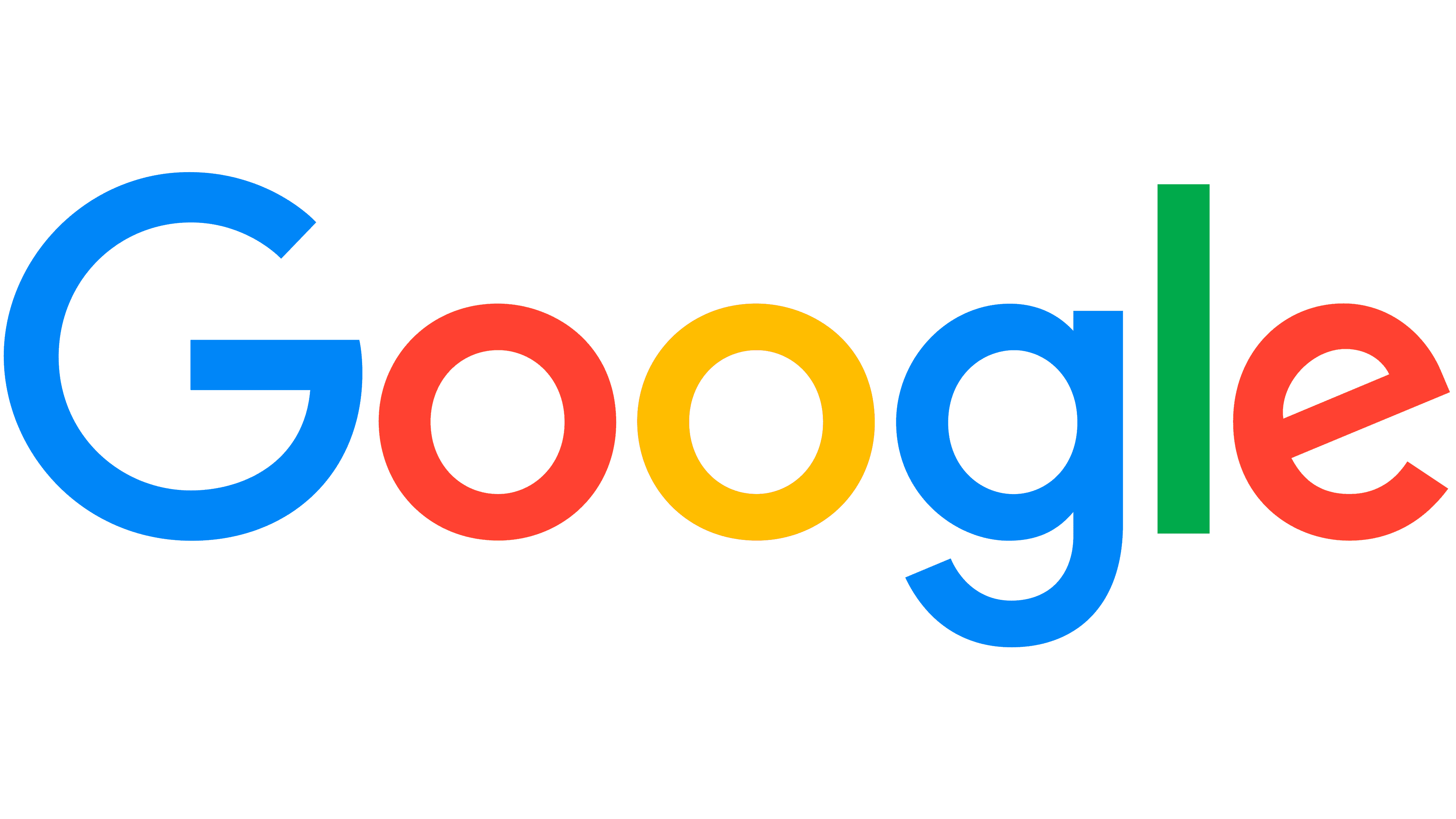 Morse Roofing recently installed a new roof and gutters on our home. During the installation they discovered more damage than what we expected. They made all the necessary repairs and installed the new roof. We also had new gutters installed and an excellent job was done on both the roof and gutters. I would highly recommend them to anyone.
L Sandi Johnson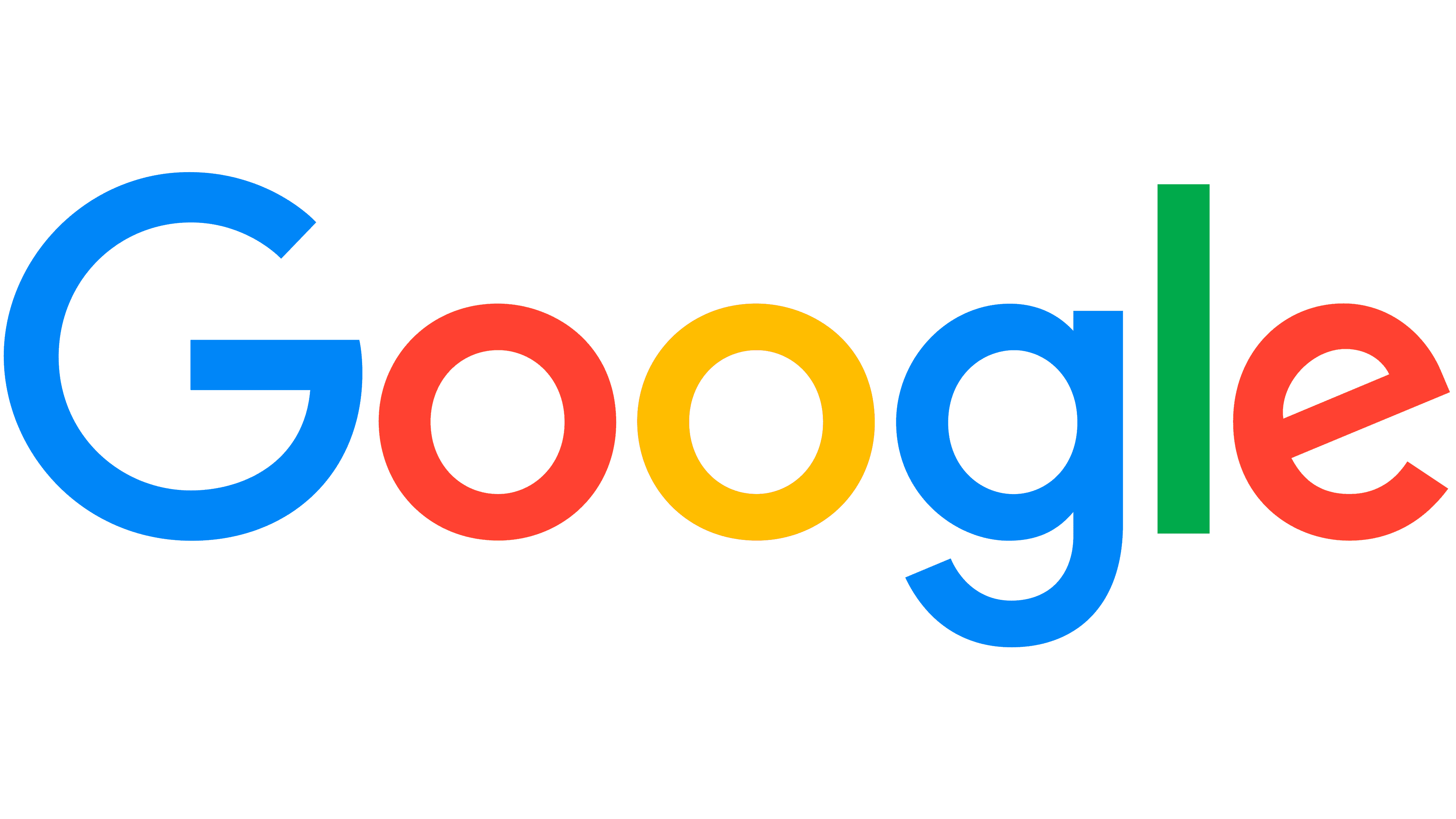 This company is super professional! They were fast in getting out to take care of the roof issue. I am a rental agent and finding vendors who show up and follow thru is difficult task, but from the moment I talked with Amanda at Morse Roofing and Siding she was on it. They are a top-notch company. We look forward to working with them again.
David P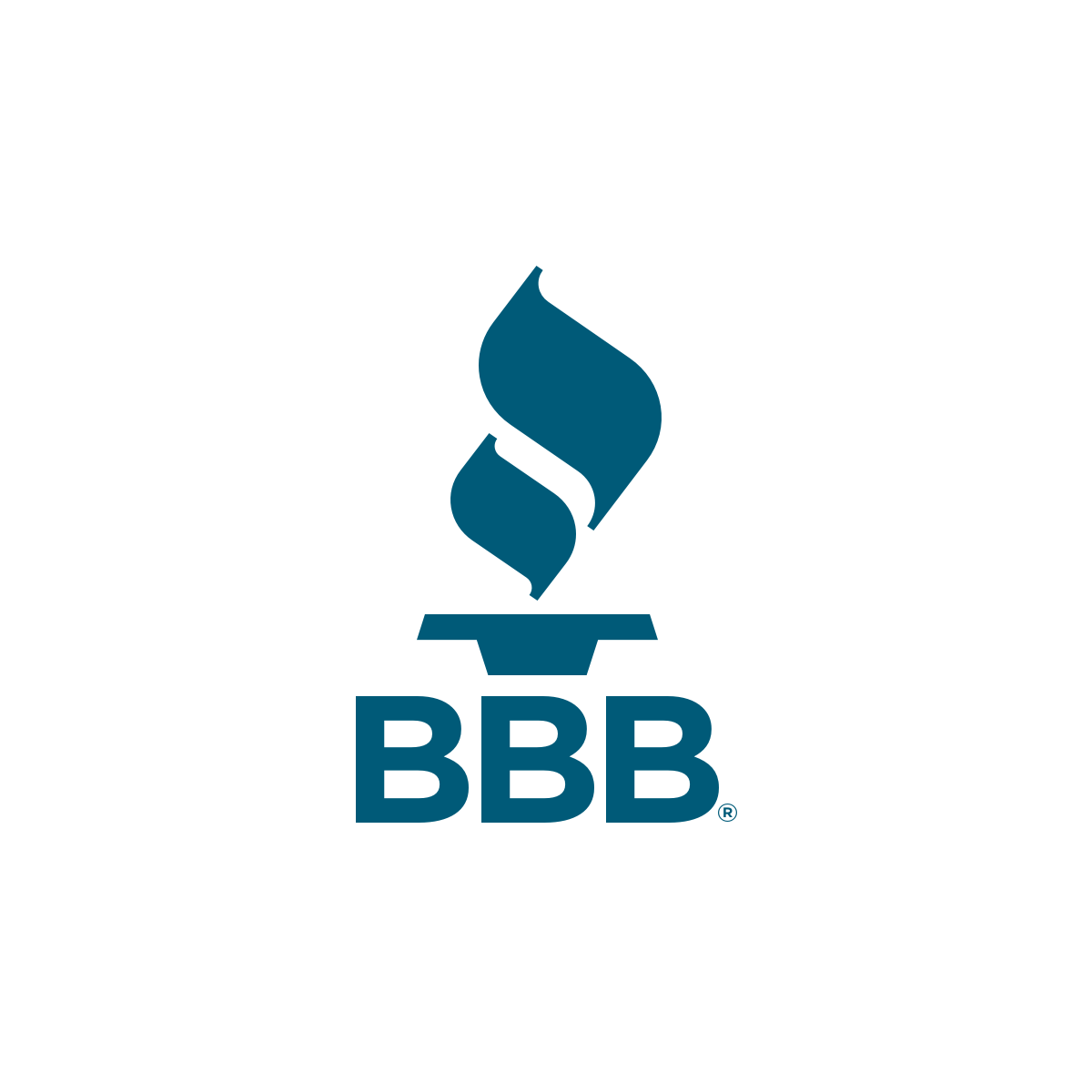 Highly recommend Morse roofing Professional and great workmanship. They return your call, answer all your concerns and show up on time
Garnette W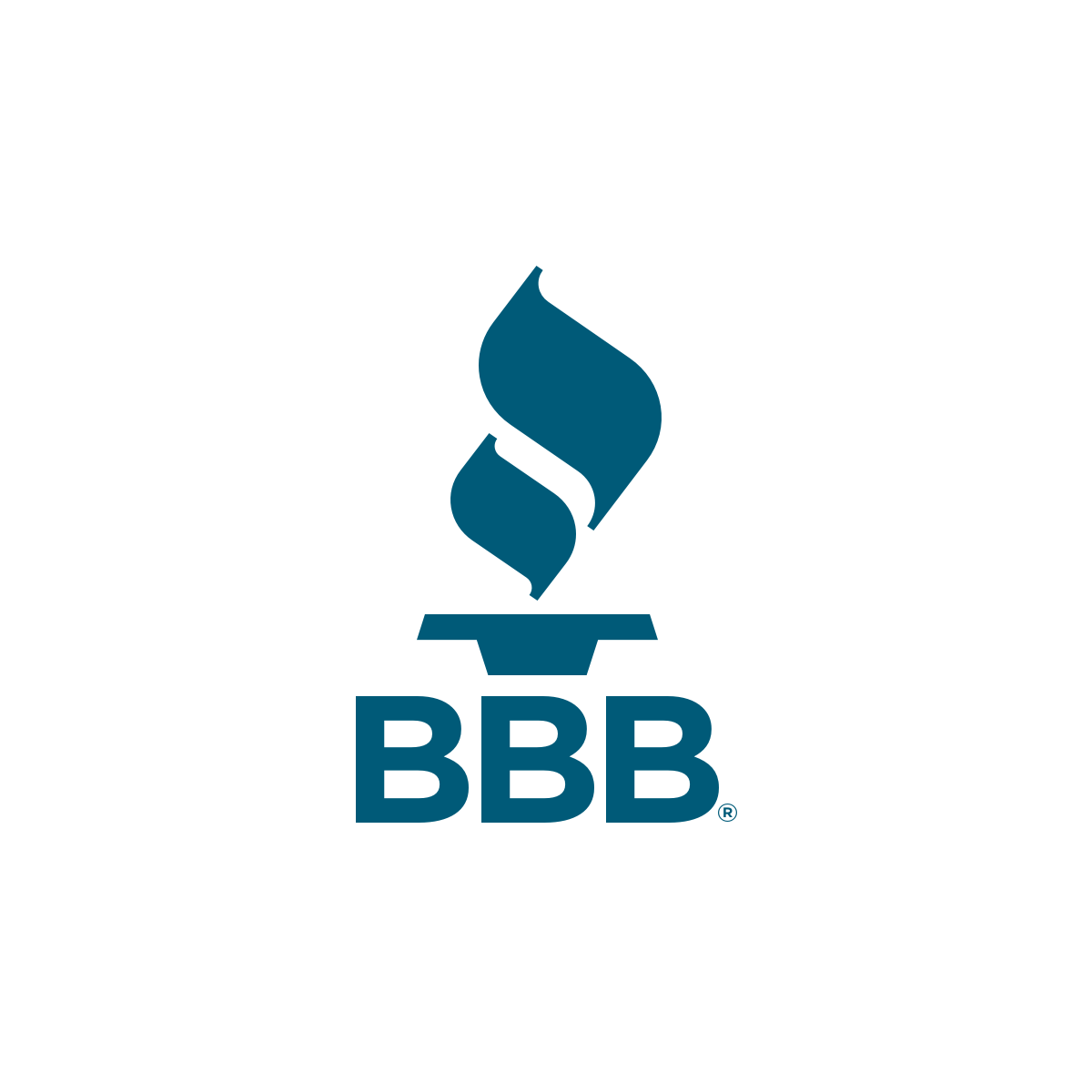 Morse Co. has done numerous repairs for us. We have been extremely satisfied with their work, profession appearance and attitude. We highly recommend their company.
Lynne D.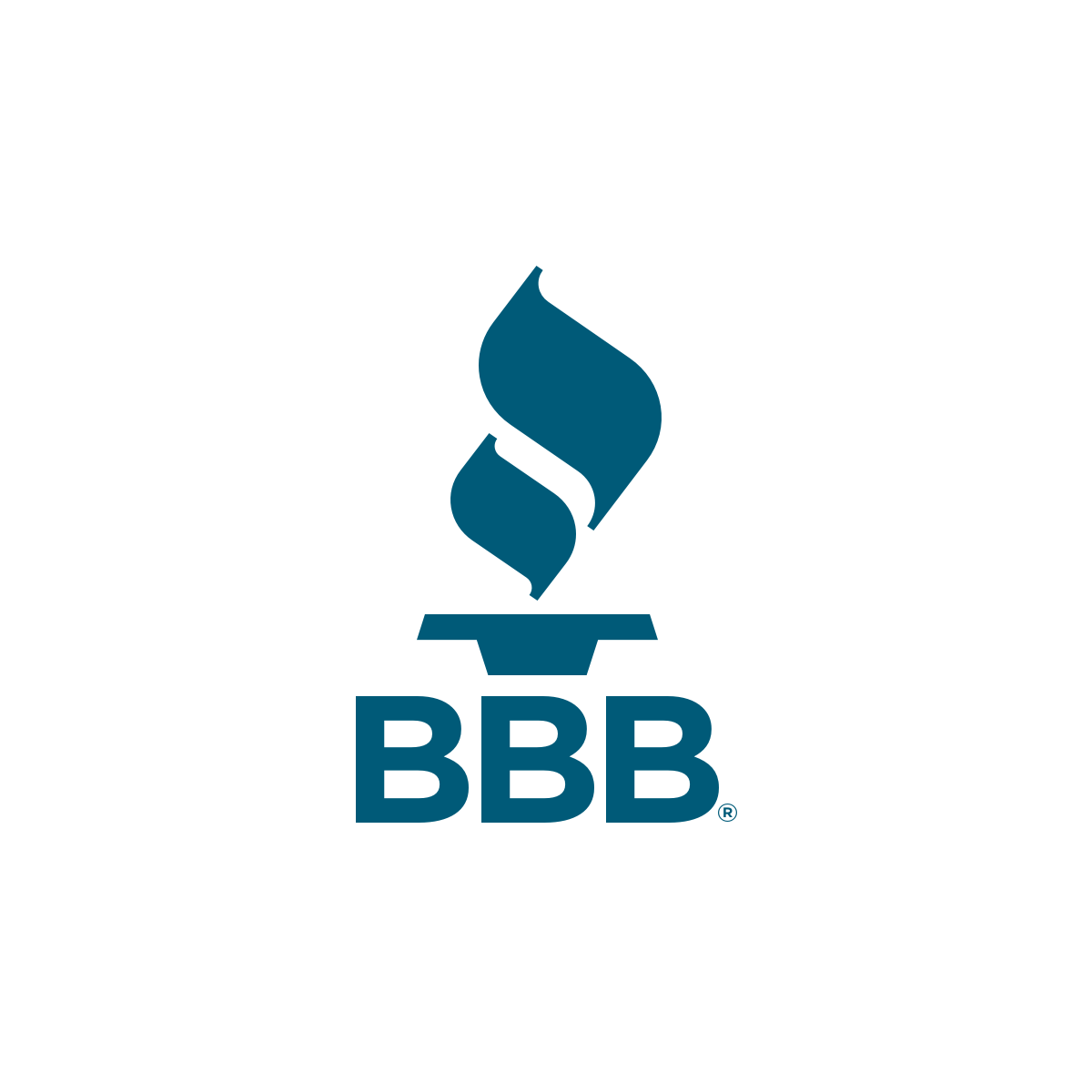 Very courteous, professional, and efficient. The work is top notch.
Kathy S.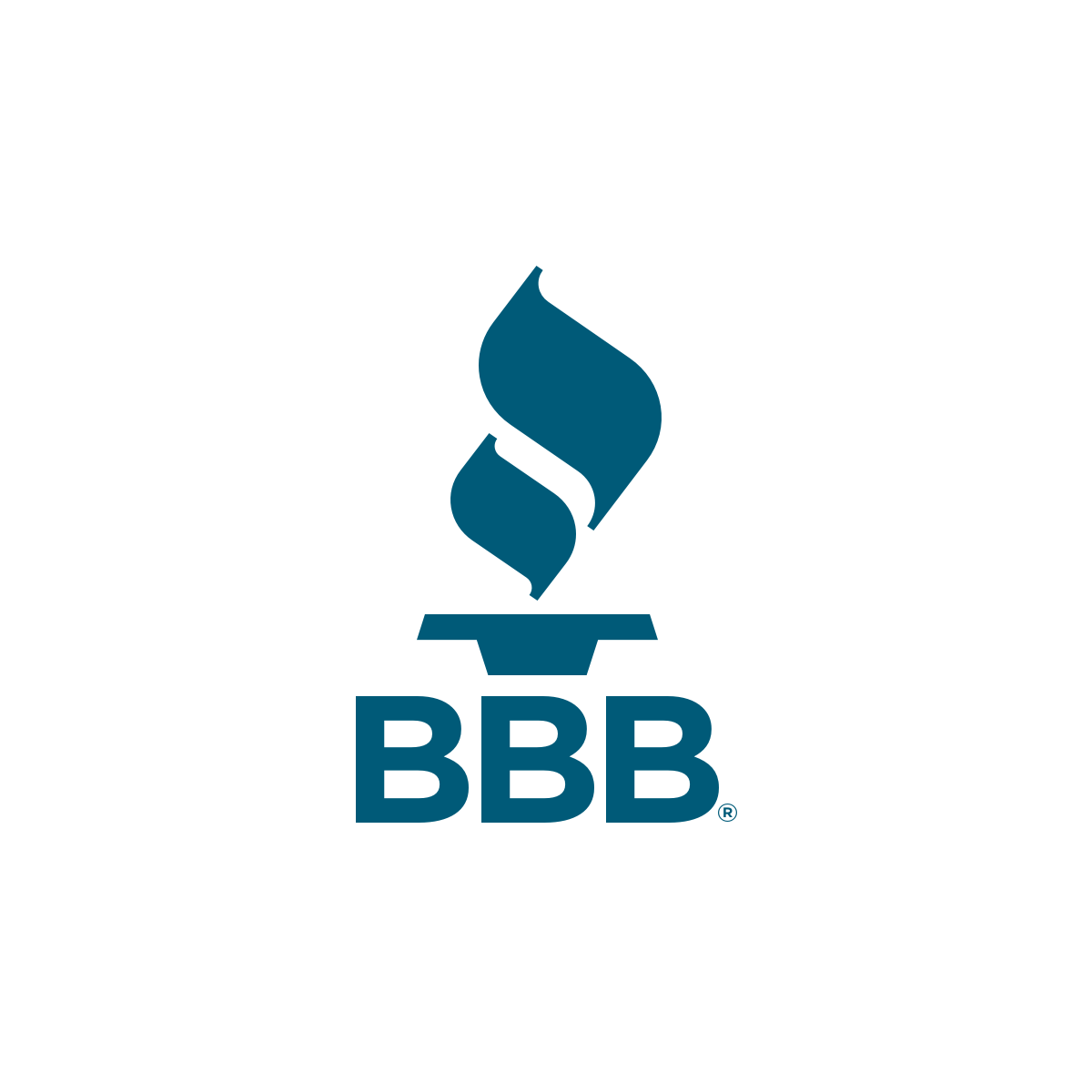 One of the houses in our community had a roof leak. We called around Morse was the one who responded promptly, provided a quote, and had the work done in a day. Would definitely recommend them.
Larry H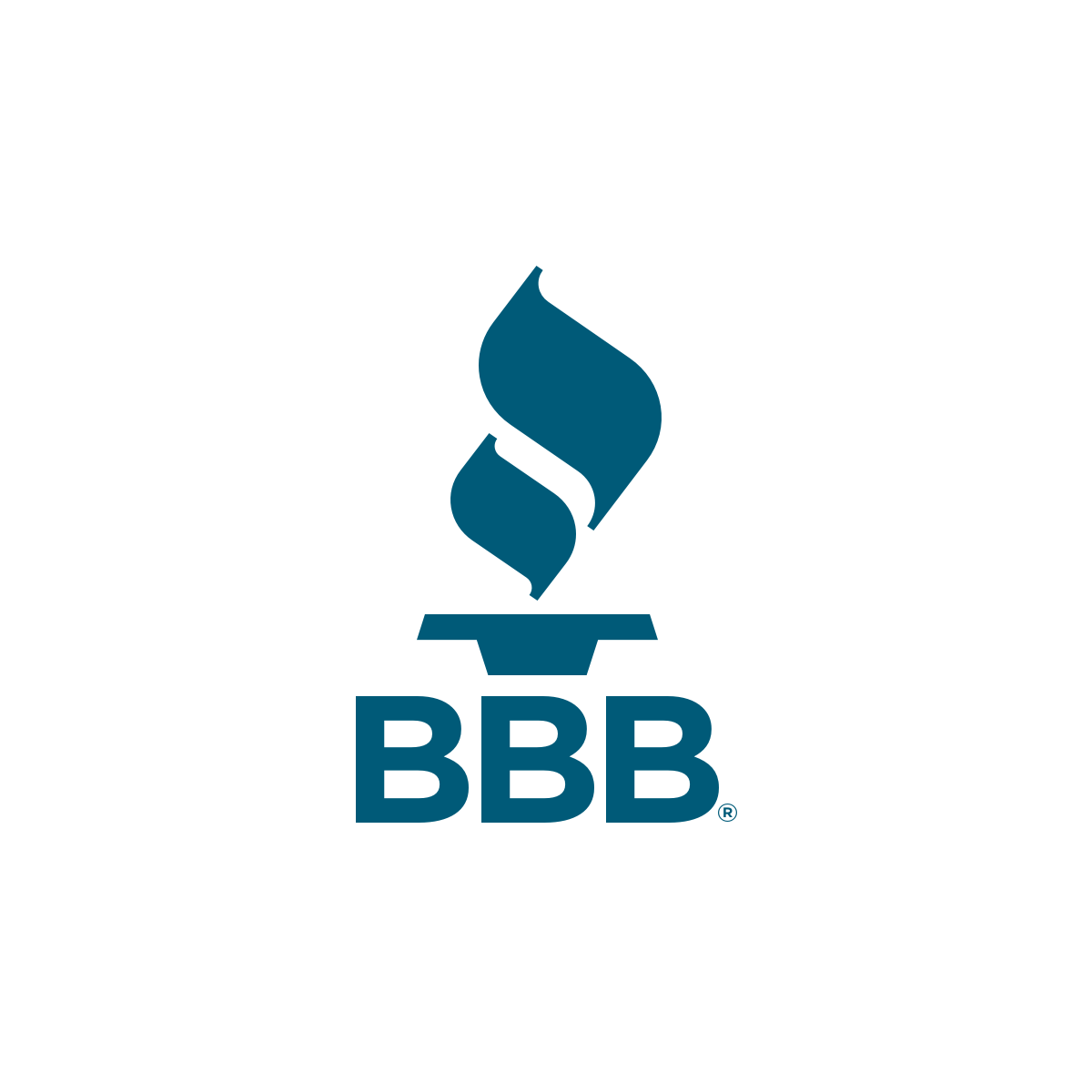 I contacted Morse Roofing because I was in need of an emergency winter roof repair. I was pleased with their service throughout the entire process; from the initial contact, through inspection, scheduling, repair, and cleanup. They were prompt with communication (thank you, Amanda!), fair with pricing, performed the replacement as scheduled, and performed a thorough cleanup upon completion of the job. The work was well supervised and of high quality. Tom, the owner, also stopped by to check on the project and to introduce himself. I give Morse Roofing my highest endorsement!
C. Martin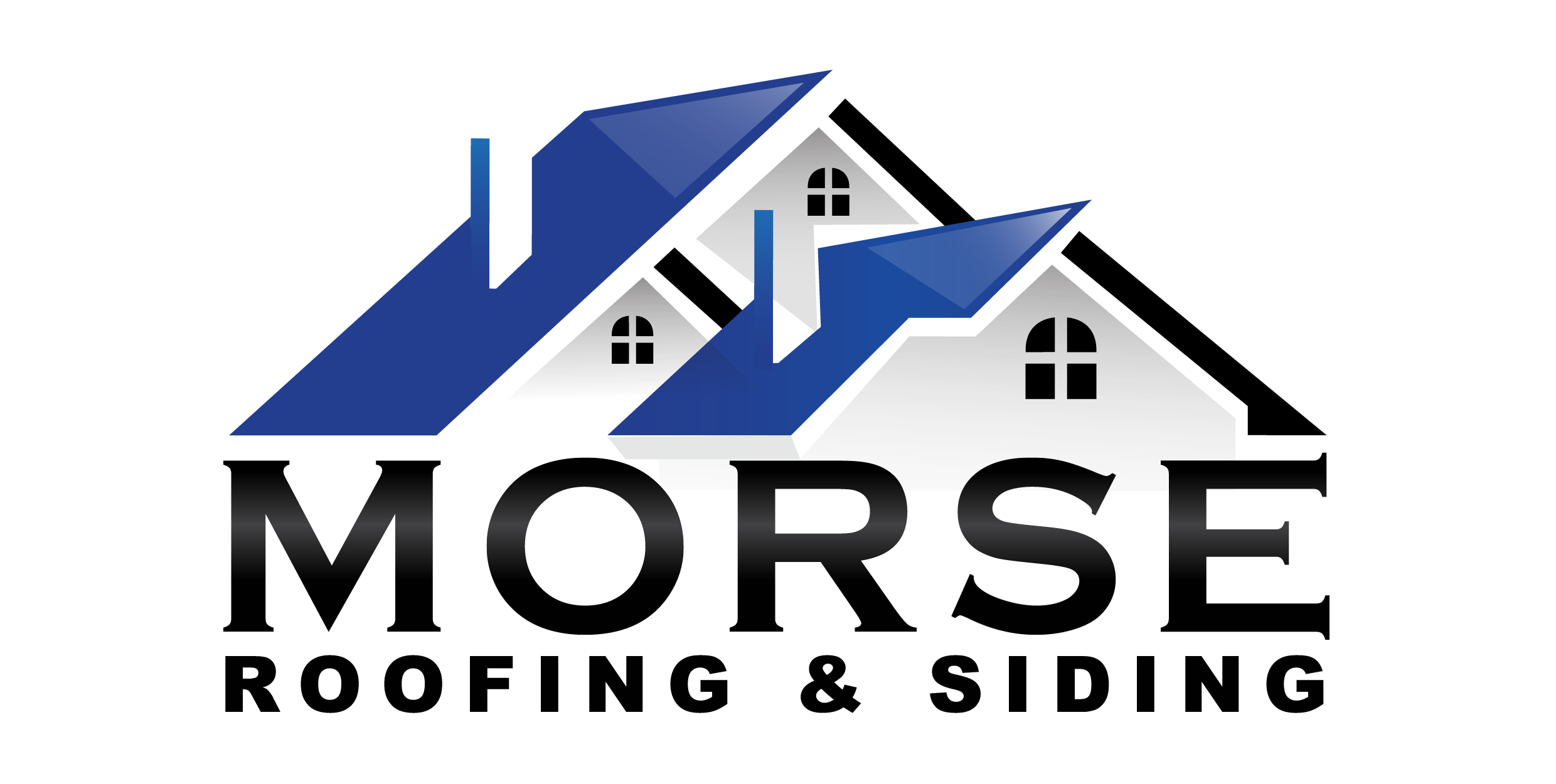 I would like to express my appreciation for the courteous and professional service that I recently received on a roof repair. Holly in the office was wonderful in listening to and understanding my problem and was efficient in explaining everything and getting me scheduled. The Repair Manager, Brett, arrived on time and was very knowledgeable. He not only performed the roof repair, but addressed another roof concern I shared. I was very impressed with Morse and plan to contact Morse in the near future when we redo the roof. I know We will be in good hands. My sincere thanks!
Millville, DE
Sharon Z.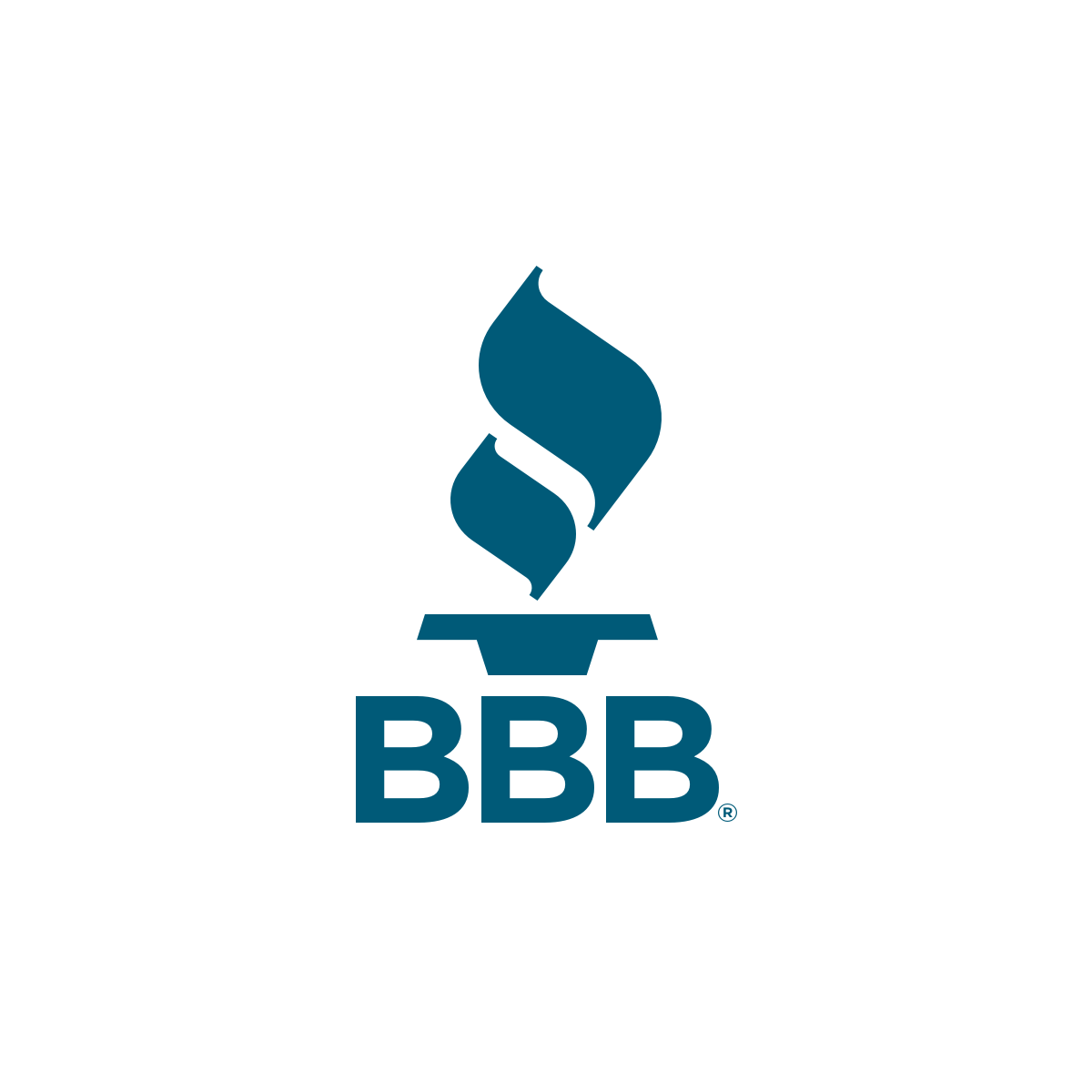 Morse Roofing recently completed repairs at a skylight over our dining area. While we had three reputable and highly-rated local roofing companies out to assess the problem, only Morse offered to make repairs rather than replacing both skylights. Brett made a temporary repair to stop any further leakage from the impending rain and discussed the problem with the owner, Tom Morse. We promptly had a call back with a realistically priced proposal to make permanent repairs. Jessica, in the office, scheduled our repair for 2 days later and it was completed on-time and in a professional manner. It is great to deal with such an honest and pleasant organization. Thank you! When it eventually becomes time to replace the roof and skylights, we will call Morse Roofing.
Steve Davies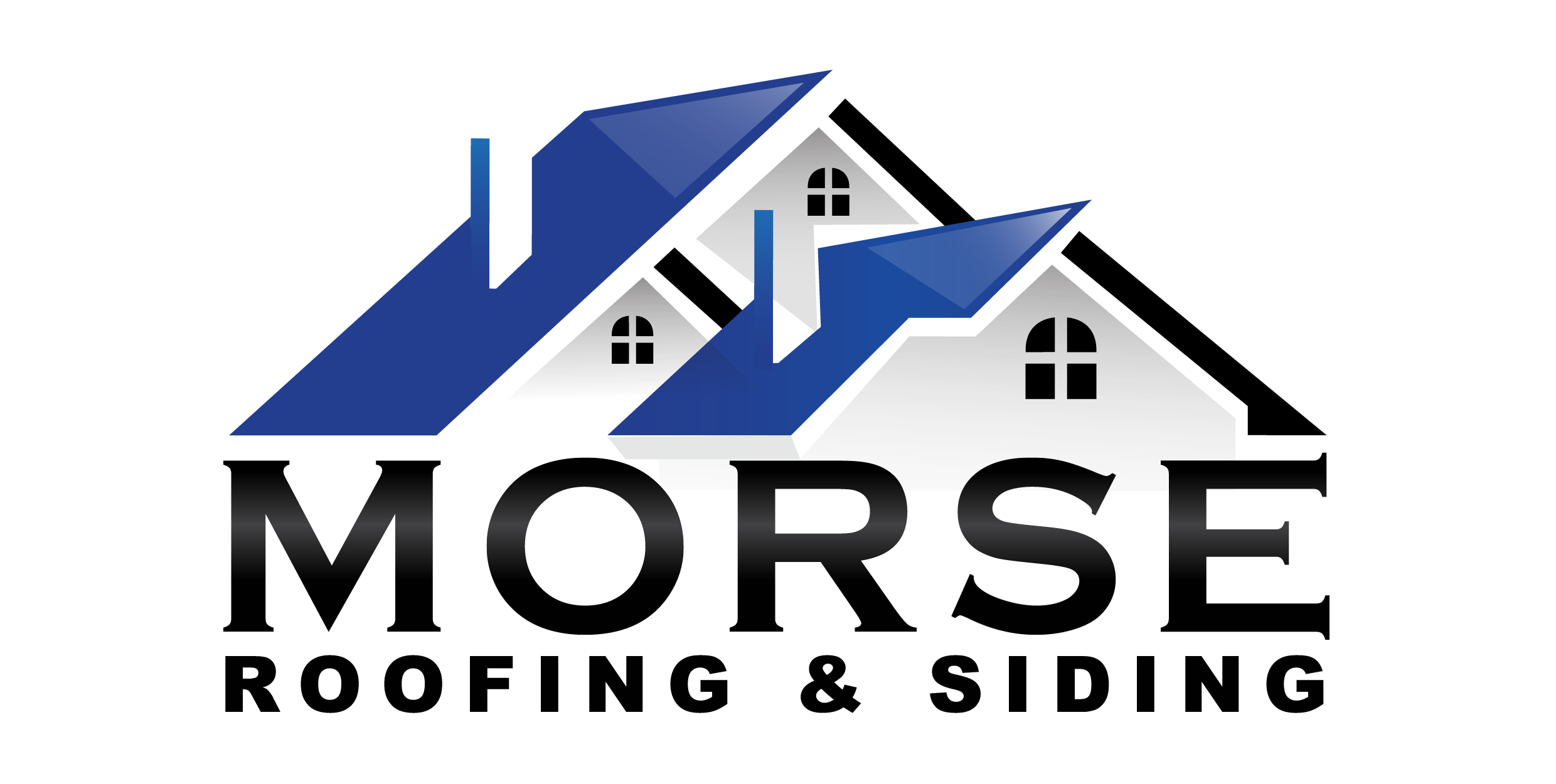 This is the third time I have called on Morse Roofing for an issue. Nothing but responsive professional service. On one occasion we we in Texas when they made an extensive repair. Done and billed us afterwards. Can not say enough positive things about them.
Stonewater Creek Millsboro
Gene S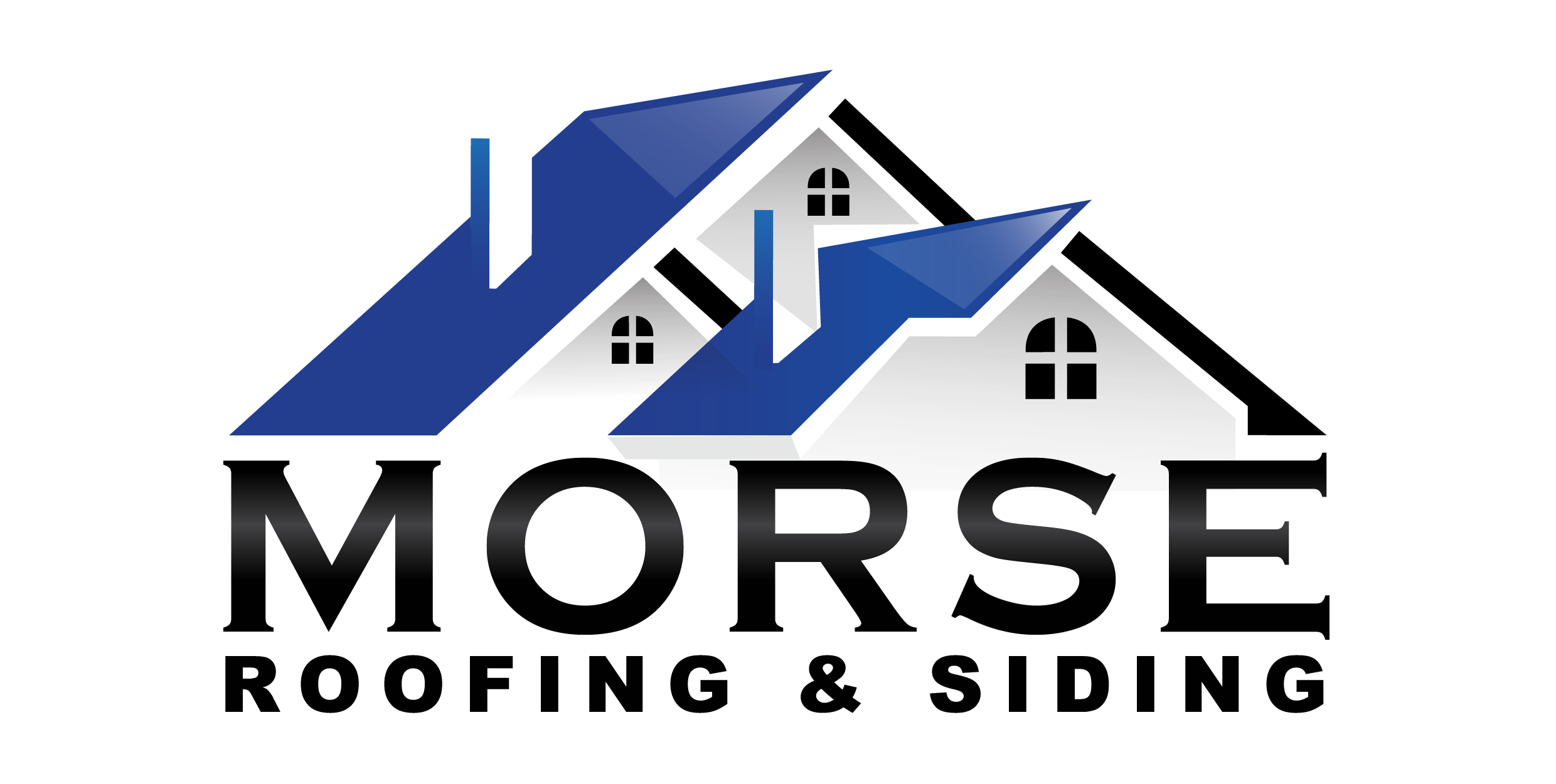 Had 2 roof attic fans installed. Chose Morse because I knew the area would be sealed and shingled properly. The service was prompt, professional and fairly priced. Absolutely the best roofing company around.
Ocean View, DE
Mary M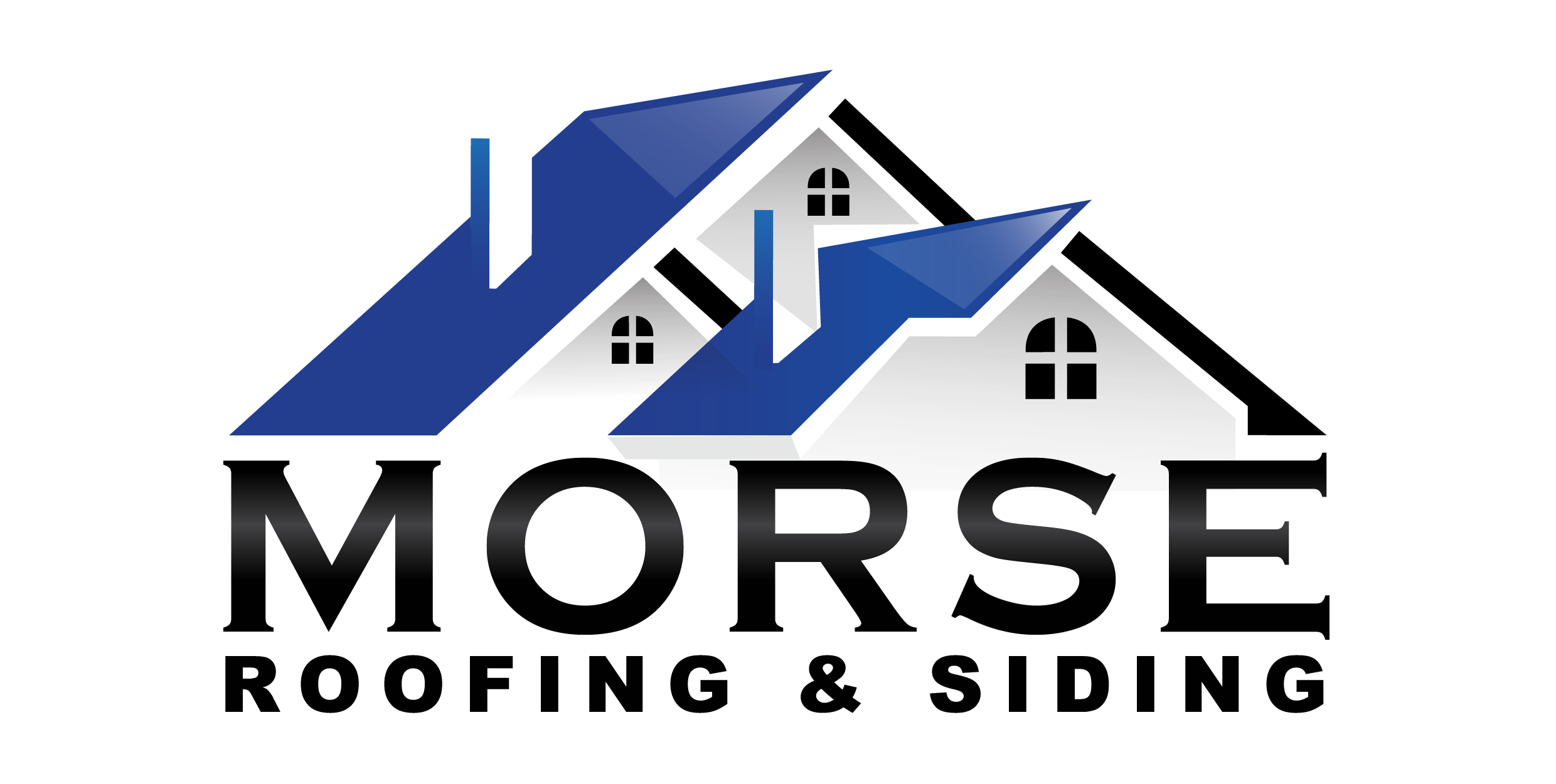 Despite the number of people who needed help after the Ian-related storm damage, the folks from Morse did a temporary repair on the roof to stop the leak and then came out soon thereafter to replace the shingles. We will use them in the future and are recommending them to friends and neighbors.
Jim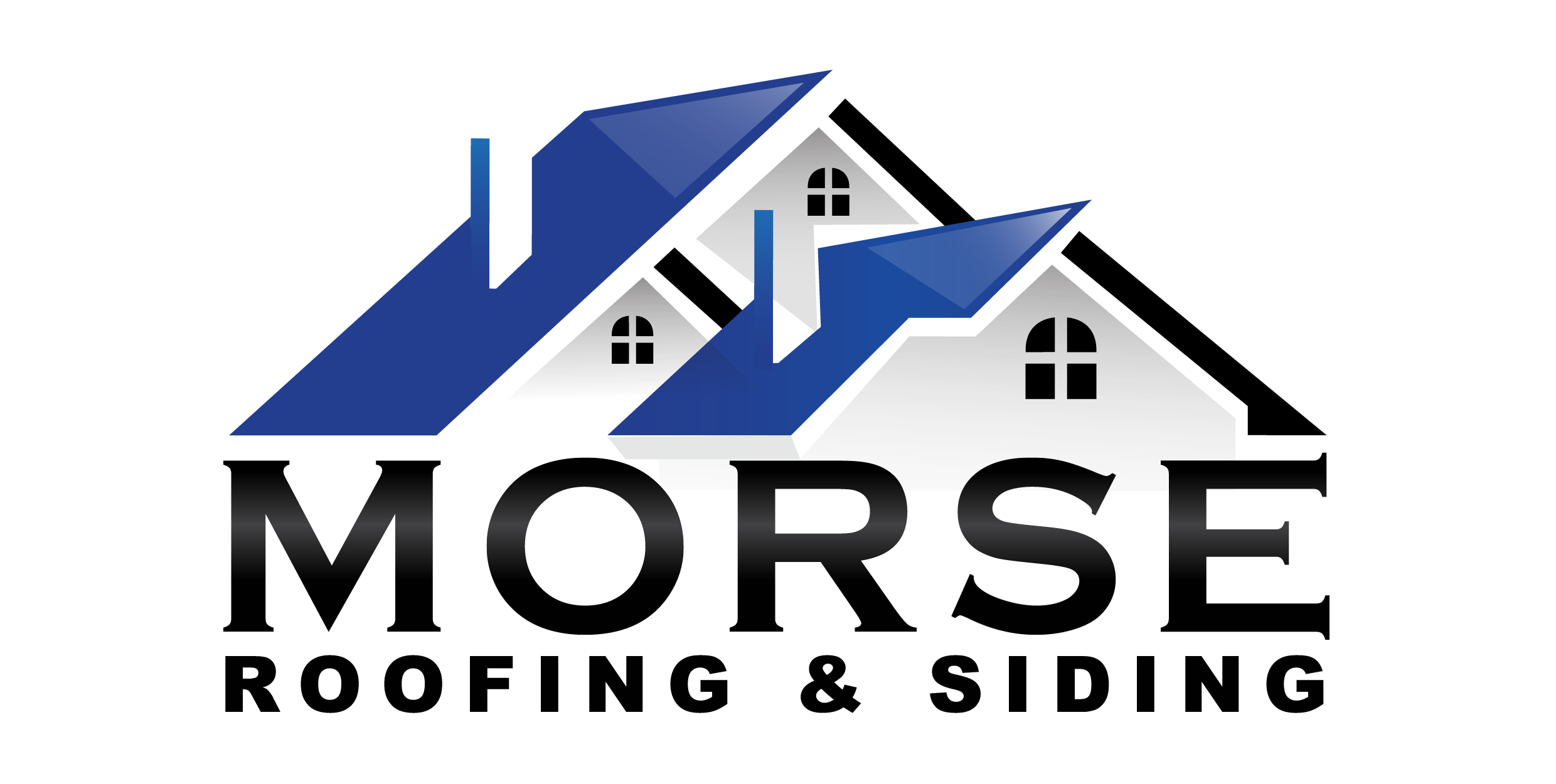 I want to express my appreciation in helping us get our roof replaced. You helped us deal with the insurance company was a god sent. The crew that installed our roof was very professional. Your guys were very polite and very hard-working men. They all worked as a team to get the job done but also done right. Their efficiency and eye for detail was on point. I enjoyed watching our roof being installed by a great team.
Thank you
Jim and Tracey
Laurel
Joe Rinaldi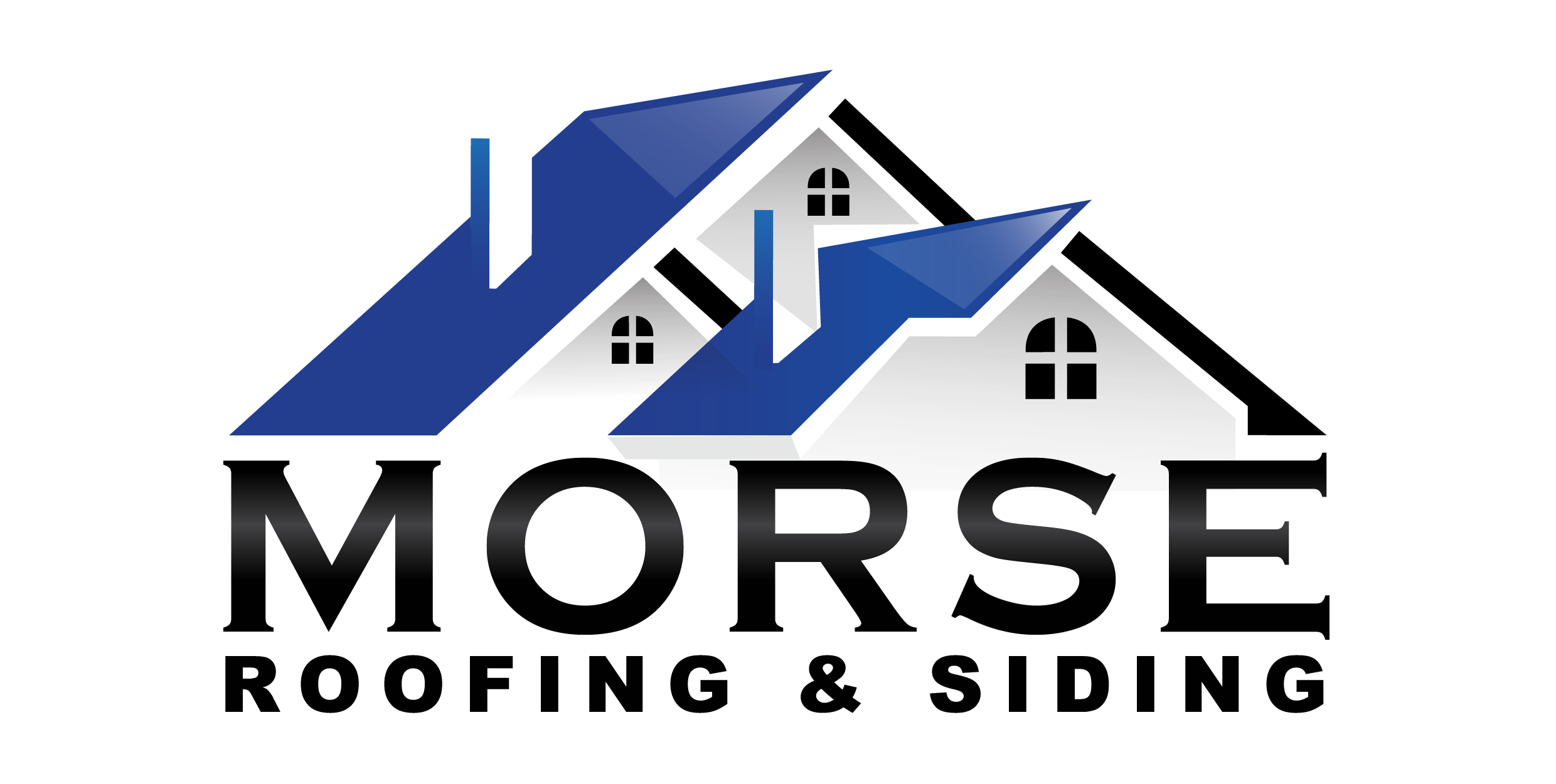 Top shelf operation, from start to finish, with excellent customer service. Lee, Jeff, Doug, and Christian are at the top of their game. Replacing a roof is messy work, no way of getting around it. After the Morse team completed the job, other than us having an outstanding looking new roof, it was like they were never here! The company is very particular in their work. No doubt they are a FIVE STAR plus organization.
Ocean View, DE
Nick D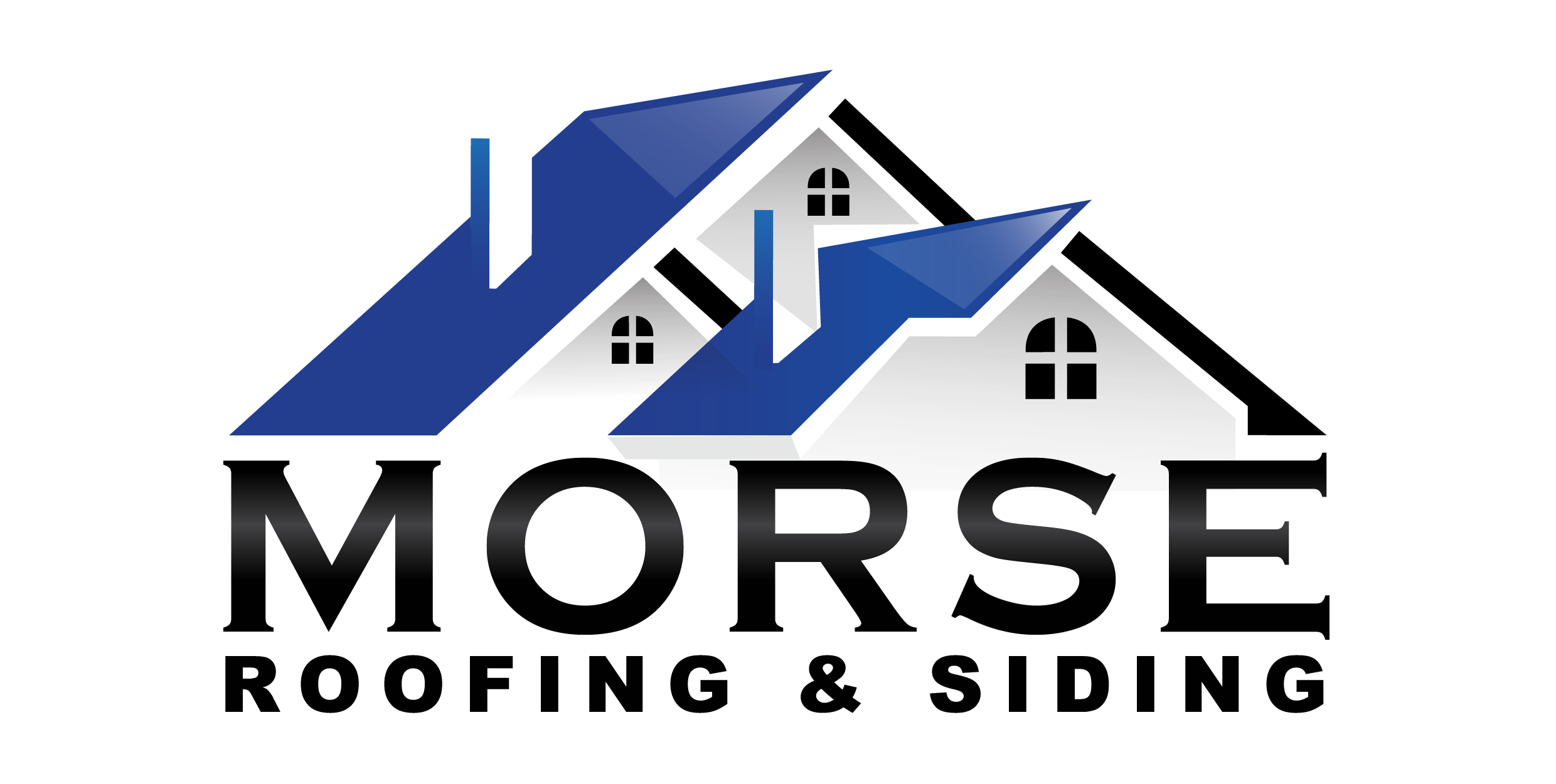 excellent! they did everything I requested and Morse said they would. The neighbors were gathered outside to watch and comment how well organized they are!
lewes
Carole Wolek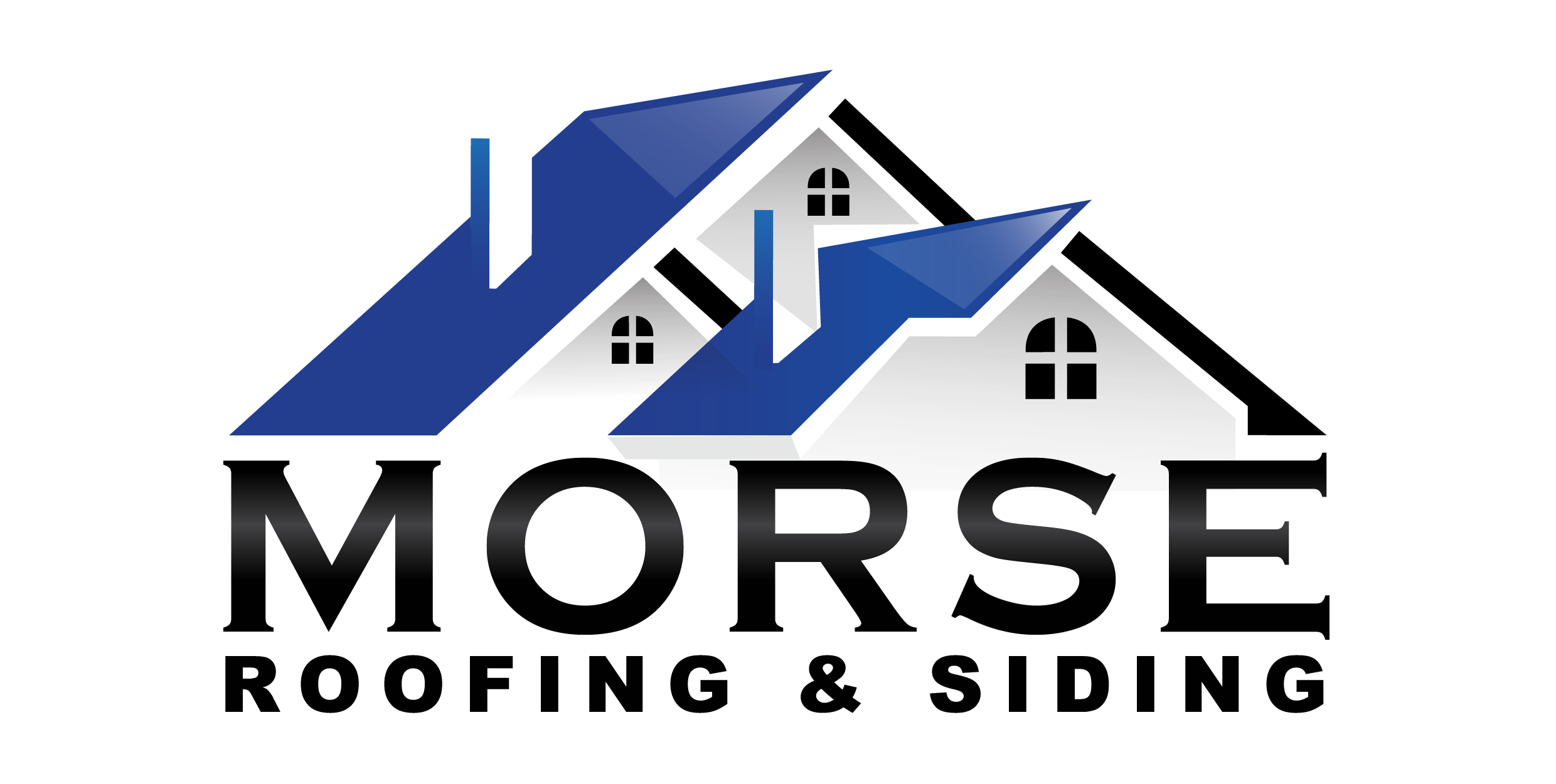 We were very pleased from start to finish with the service we received from Morse Roofing and Siding regarding our recent roof installation. Customer Service and all the employees we encountered with were very professional and efficient. The installation was done in one day as promised and no debris was left around the house upon completion. The Sales Rep was friendly and gave an in-depth presentation of what the company had to offer. The price, which also included the roofing on our shed, was very fair. We definitely will recommend Morse roofing to our friends and neighbors.
Blair W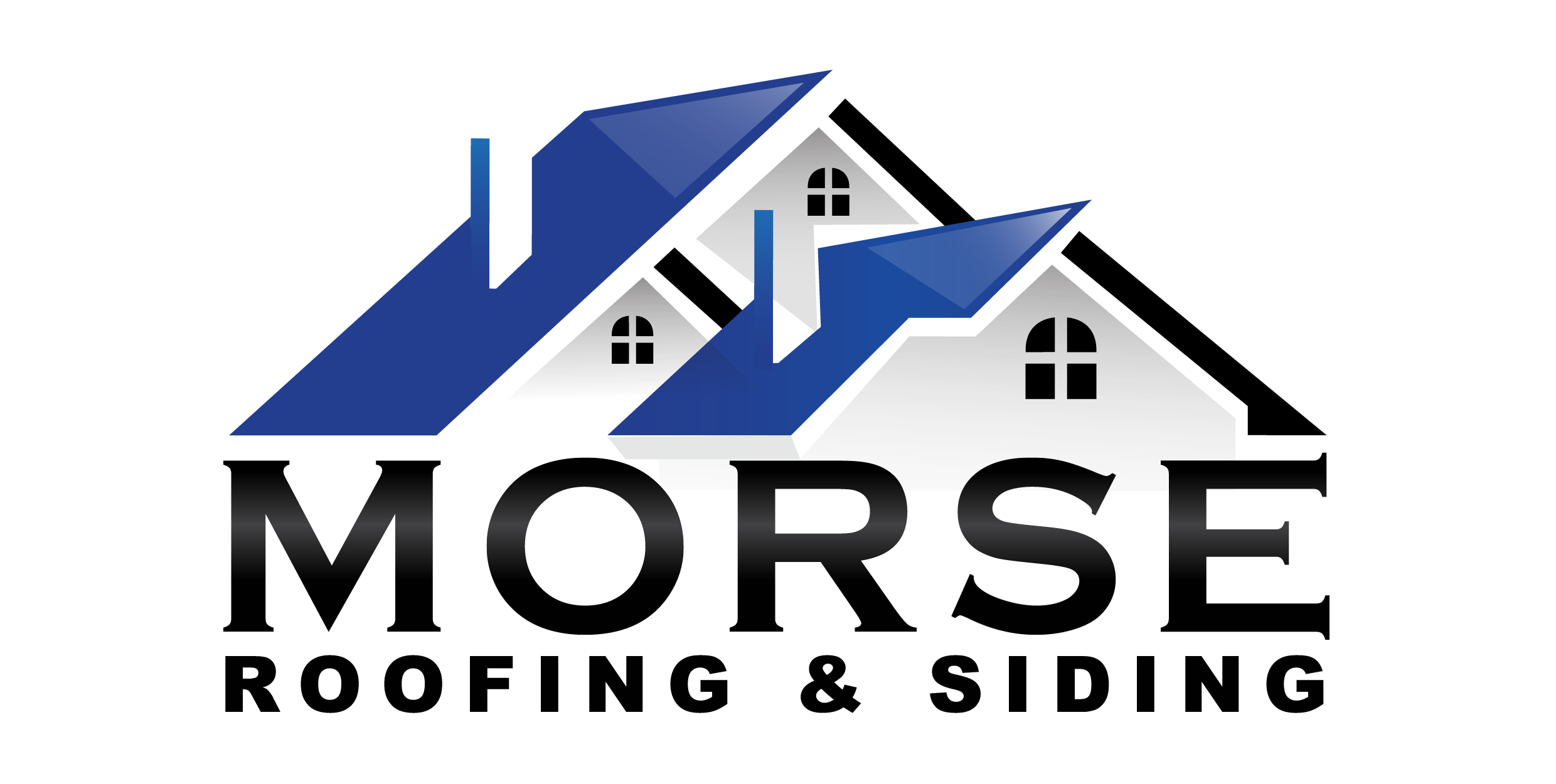 They took care of fixing my home after storm damage and I couldn't be happier, really hope I don't need them again but good to know they are ready to go!
Laurel
Michelle and Dee V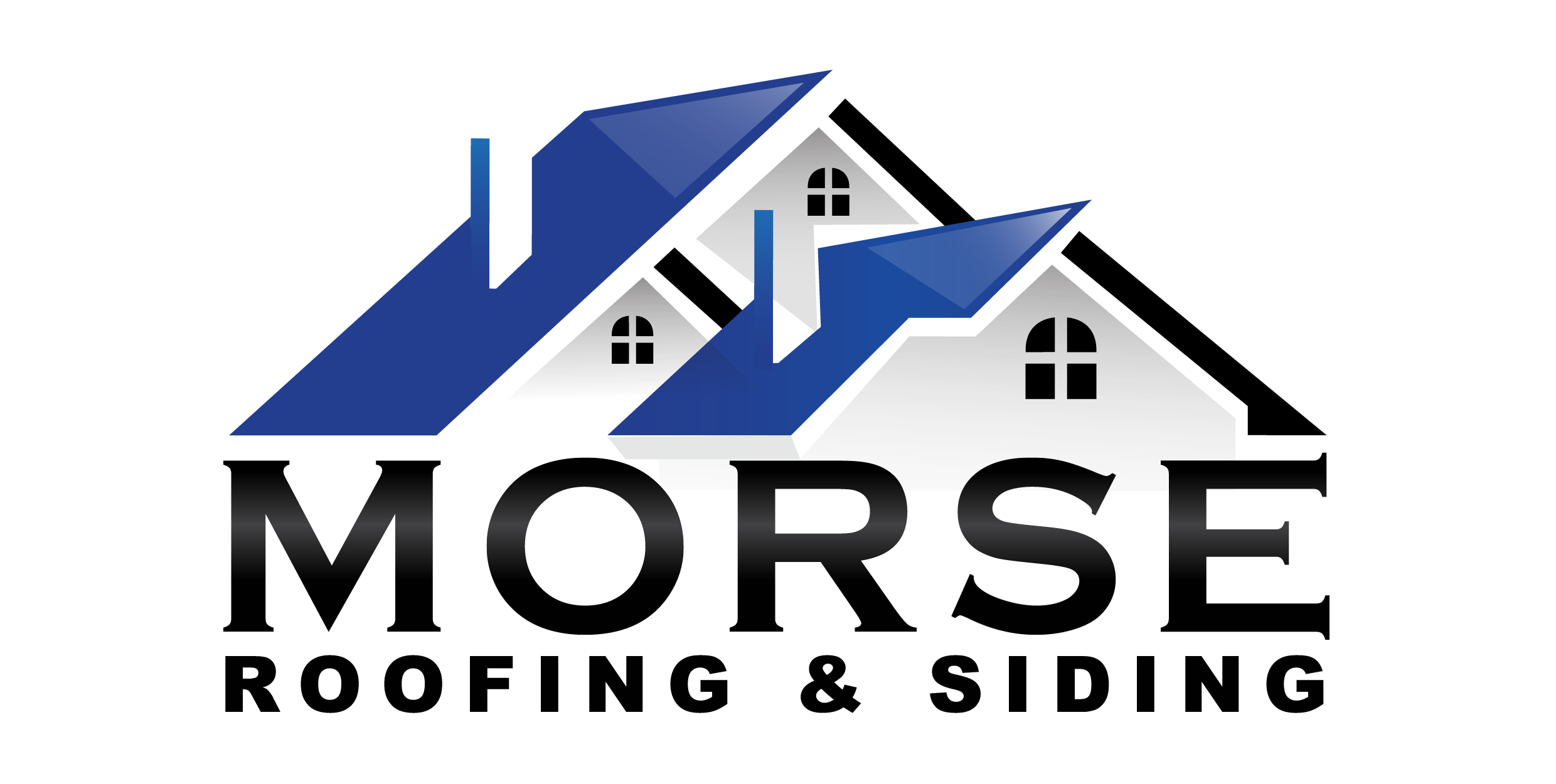 This is a family-owned business, and you certainly can tell!! Our home is 26 years old and was in desperate need of a new roof. From calling for an estimate to signing our contract to scheduling our appointment it was as easy as pie! Lee worked with my husband in the early stages and was helpful navigating the insurance process which made it so much easier! We were pleasantly surprised when we received a call a few days before our appointment that they had a crew available that Friday! We were able to get our project completed FOUR days earlier, which just happened to be the coldest Friday morning in December so far! Jeff and his crew arrived in the bitter cold and got right to work and before we knew it everything was done! Although we needed to have an additional item replaced, it was explained to us that our fascia needed to be replaced and it was a necessity, so we agreed to go ahead and do it. We were even blessed to have a visit on site from Lee and Tom! Such personable guys! You can tell that they truly care about their customers! They even took the time to hear a cute story about our ducks!!! They kept their word, showed up on time, made a HUGE mess but in 6 short hours they were pulling out of our driveway with not one trace that they were there...except our BEAUTIFUL new roof!!! Thank you, Morse, for being a top-notch company which we HIGHLY recommend!! Merry Christmas to you all!!!
Frankford, DE
Jennifer Chapman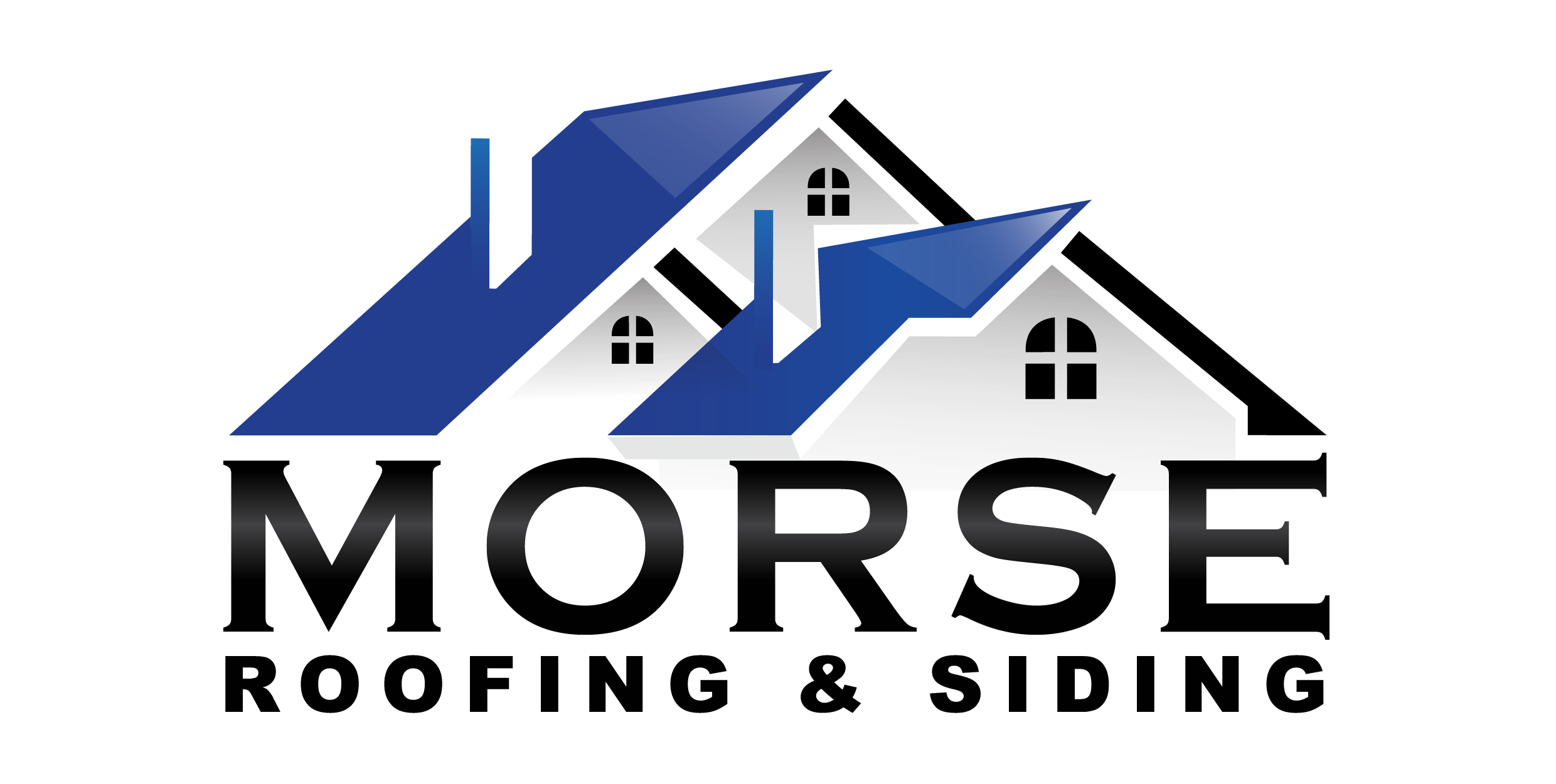 They were friendly and professional. The prices were reasonable unlike other companies. They made it easy to get our roof replaced and garage siding due to hail damage. They scheduled the repairs in a timely manner. The work was completed as promised. They were quick to get me information for my insurance company. Our clean up was minimal after having 3 layers of roof removed to have new roof put on. I would recommend them as we had not on problem or concerns about the work being completed!
Laurel
Steve Kehler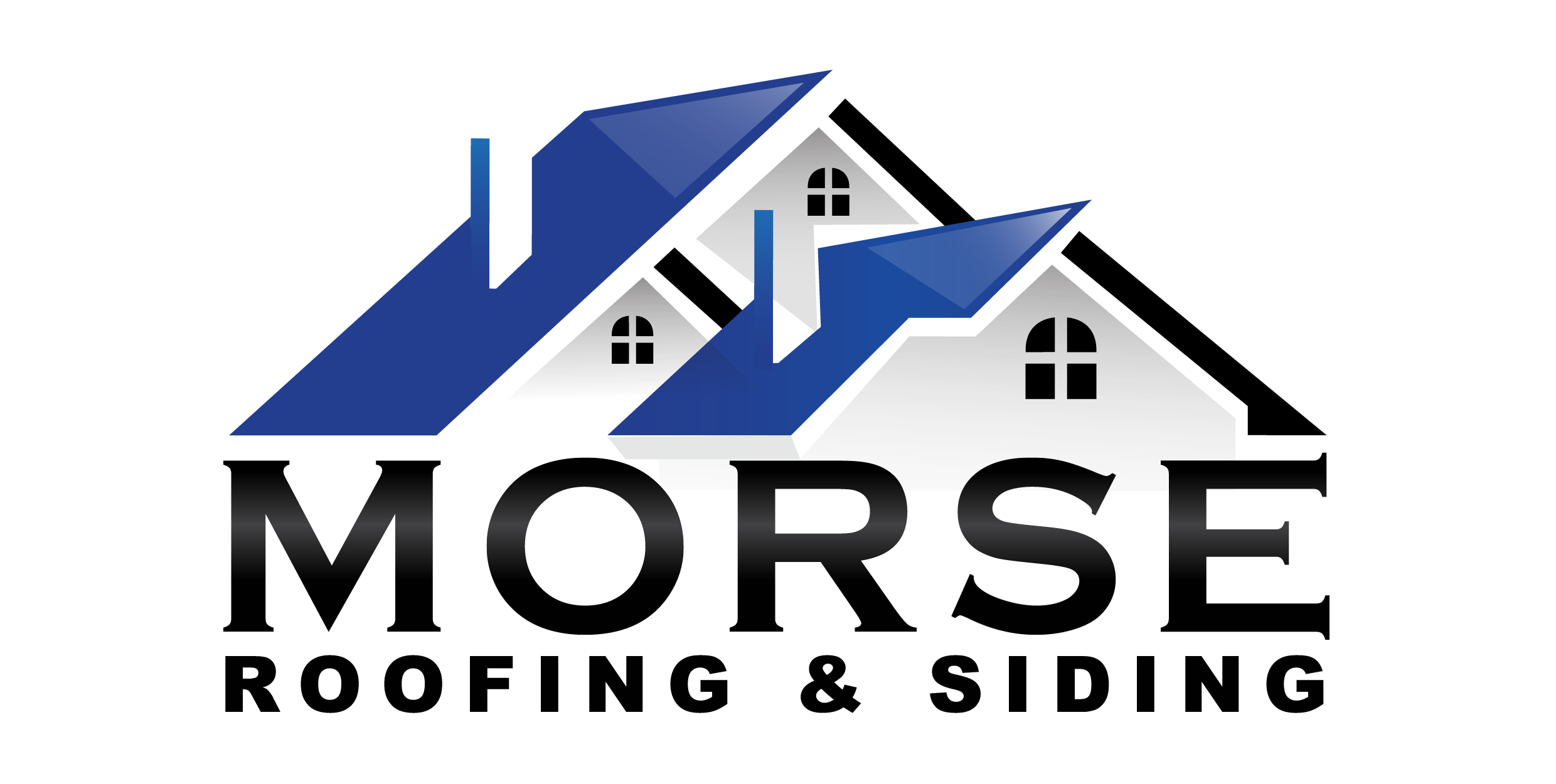 Tom and Tomie Morse and their Team at Morse Roofing and Siding did an excellent job on a huge project on our home. We did a total outside renovation including a new roof and 3 skylights; removing all exterior siding, soffit and gutters; replaced all windows with new construction windows; re-wrapped the whole house and installed new siding, soffit and gutters. From the initial consultation with Tom and Tomie to Project Managers Alex and John, all are very knowledgeable and very professional in dealing with us on every step of the project. Alex and John communicated with us daily as the project progressed letting us know what they were doing and informing us of any issues which were then handled promptly. Tom and Tomie also stopped by and called us throughout the project to check in with us about the project and to make sure we were happy with everything. Morse Roofing and Siding has an outstanding Team of individuals from the office personnel to those out in the field. I would highly recommend them to do any size project you are considering.
Salt Pond
Martin Baker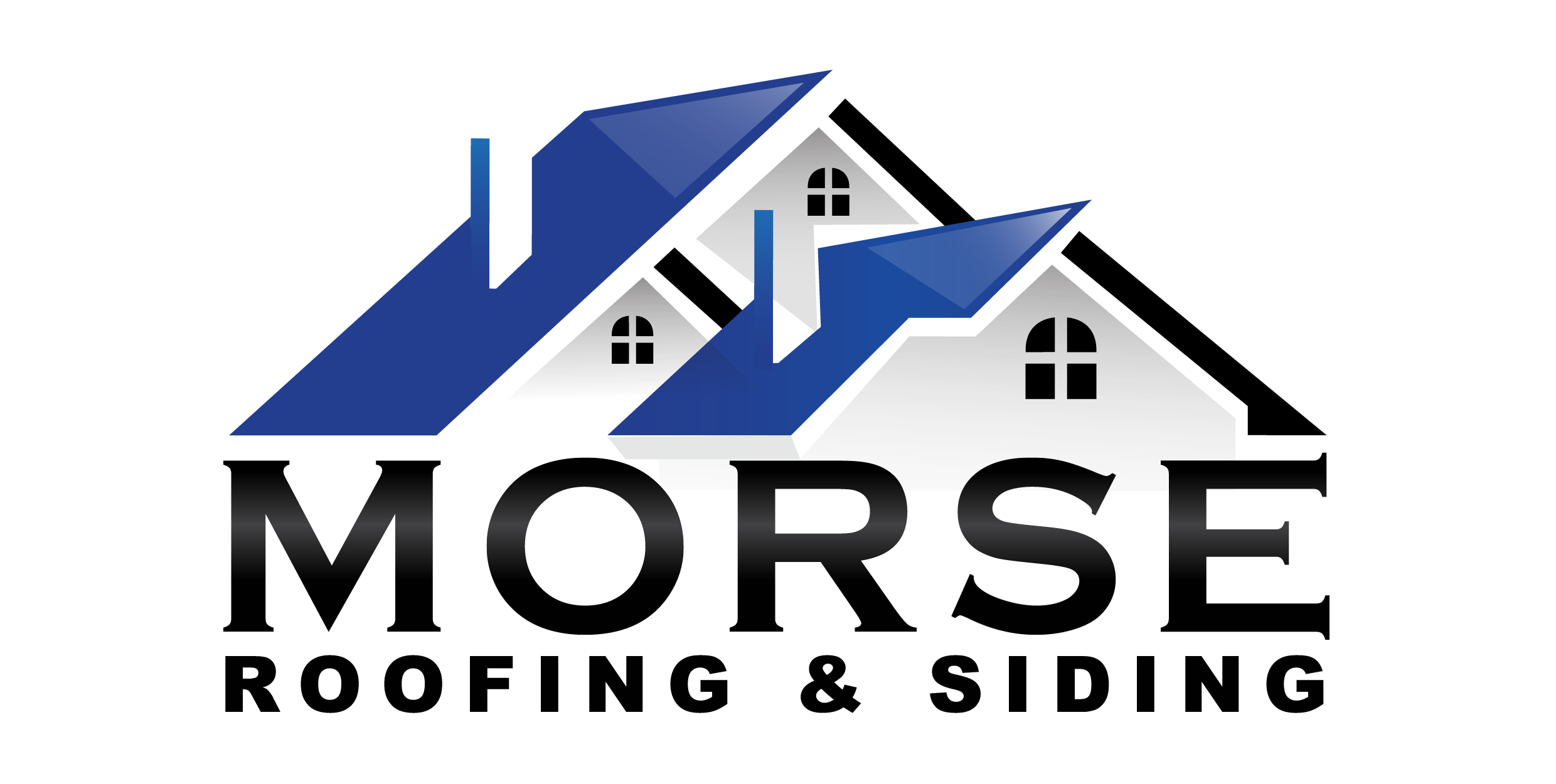 My Father was a professional roofer; he shared what a quality process should be. That said, I can respond with both honesty and competency that the Morse Team from its support team (Office and Estimating) and it installation team are impressive. The front end, middle and back end of their business thoroughly understands the word "customer". As to the install team, I became a spectator that enjoyed their (TEAM) performance. Metaphorical they orchestrated like a symphony that did not need sheet music. I was totally satisfied with their workmanship, their personal demeanor and how well the cleanup was performed.

Milton, DE
Kathy B.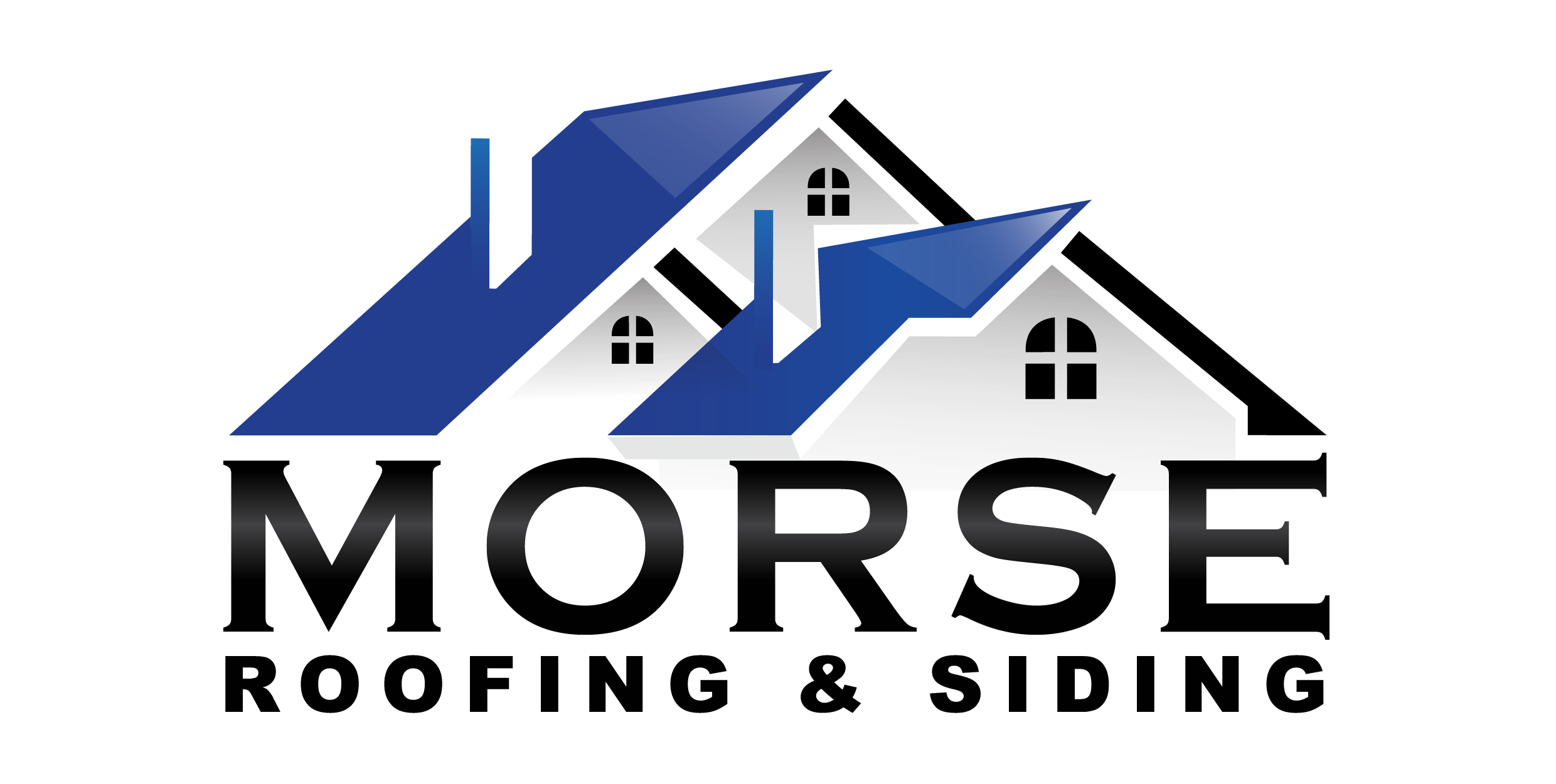 I can't say enough good things about Morse Roofing & Siding. I recently sold my home and needed some siding and roof repairs done quickly before settlement and Morse was able to squeeze my work in their schedule within a week. The service men that performed the work were very friendly, professional and genuinely took pride in their work and wanted to make sure we were pleased with the result. I would highly recommend them for any type of roof or siding replacement or repairs!
Coastal Club Community - Lewes DE
Brandon Wilkins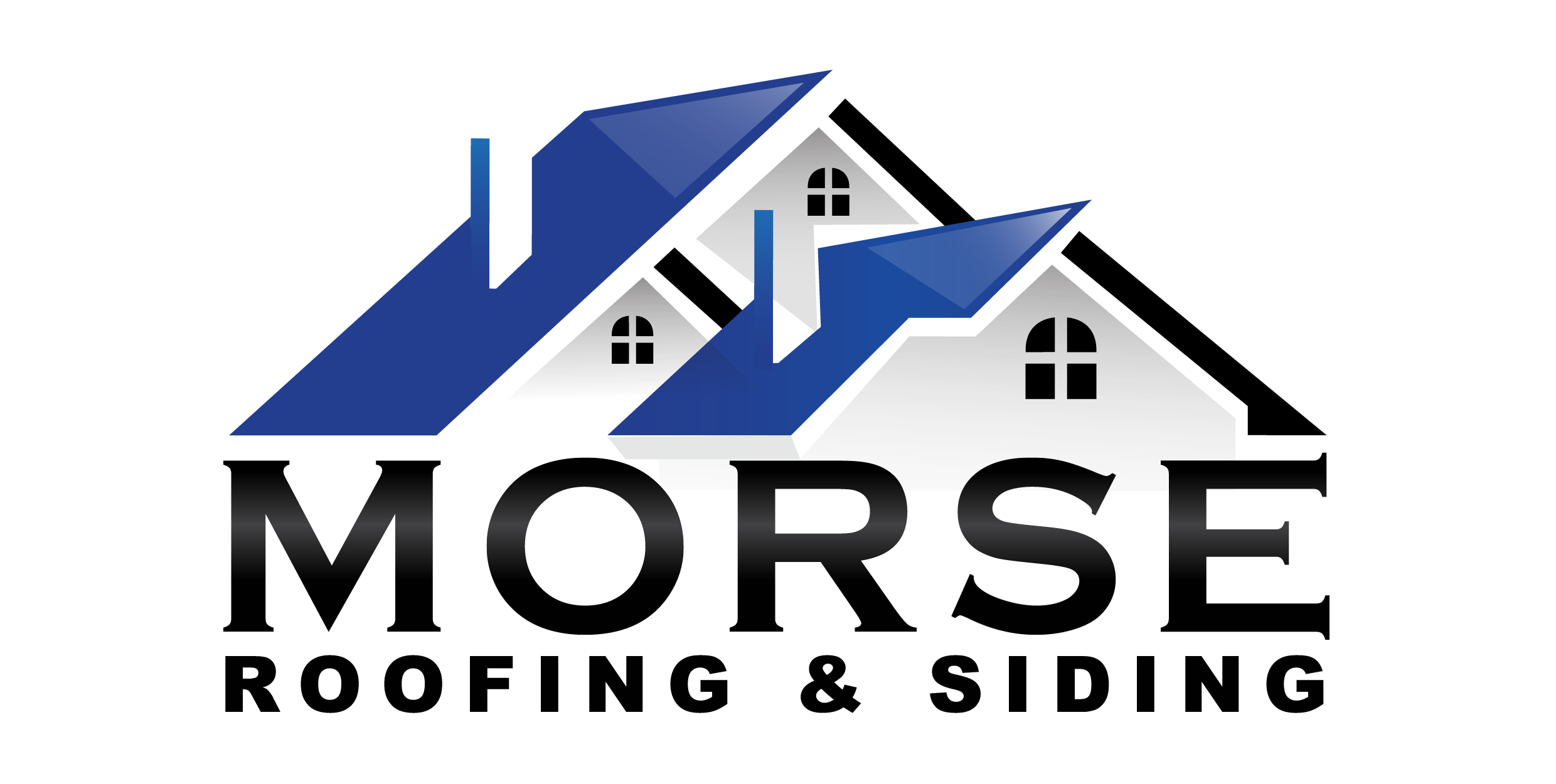 I would like to leave a review for Morse Roofing and Siding. I contacted them after my father recommended them to me due to my property sustaining hail damage. From start to finish they are a truly professional group of contractors. They were very patient, even when I was having issues with my insurance company, and helped me through every step of the process. When they were here completing the work, they were very professional and easy to talk to. When the job was completed, everything was very clean looking, and with my permission, they even changed an aesthetic look on my pole barn that really made the roof pop. I would 100% recommend Tom Morse and Morse Roofing and Siding for any project or work that you need done. They do not disappoint!
Laurel DE
Robert Kirk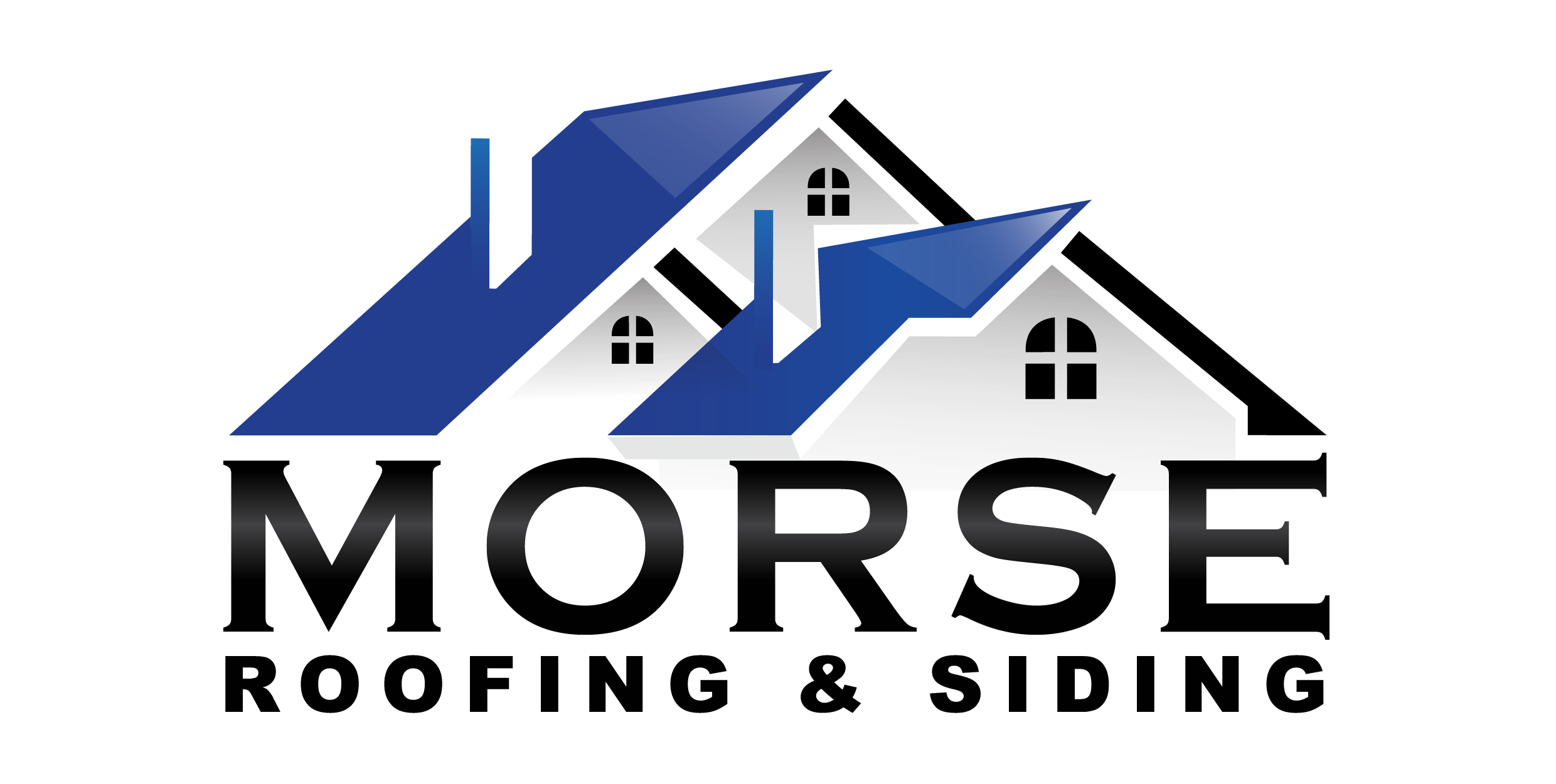 Highly reliable and professional work. We would not use anyone else.
Alan H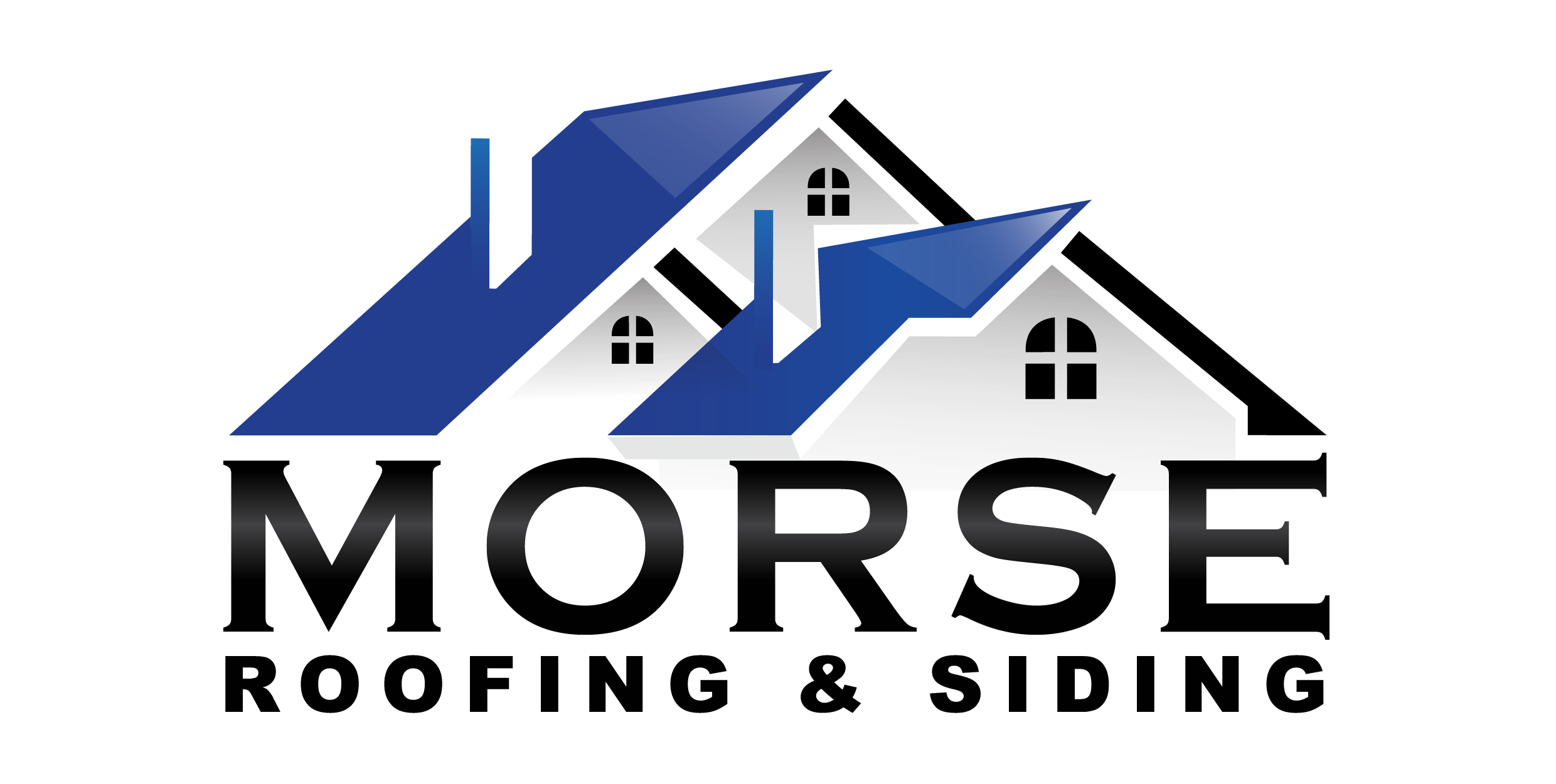 Had a roof leak from storm Ian. Could not get anyone to come and check it. Finally found Morse Roofing and Siding. Tom the owner came, very nice guy who clearly explained to me the issue and then quickly provided a reasonable estimate to repair. Once I let them know to move forward they were able to come and fix the following week. The 2 guys that did the repair were professional, showed me what had been fixed and cleaned up properly. Jessica in the office was also nice and very responsive. I highly recommend Morse Roofing and Siding!
19945
Joyce Felton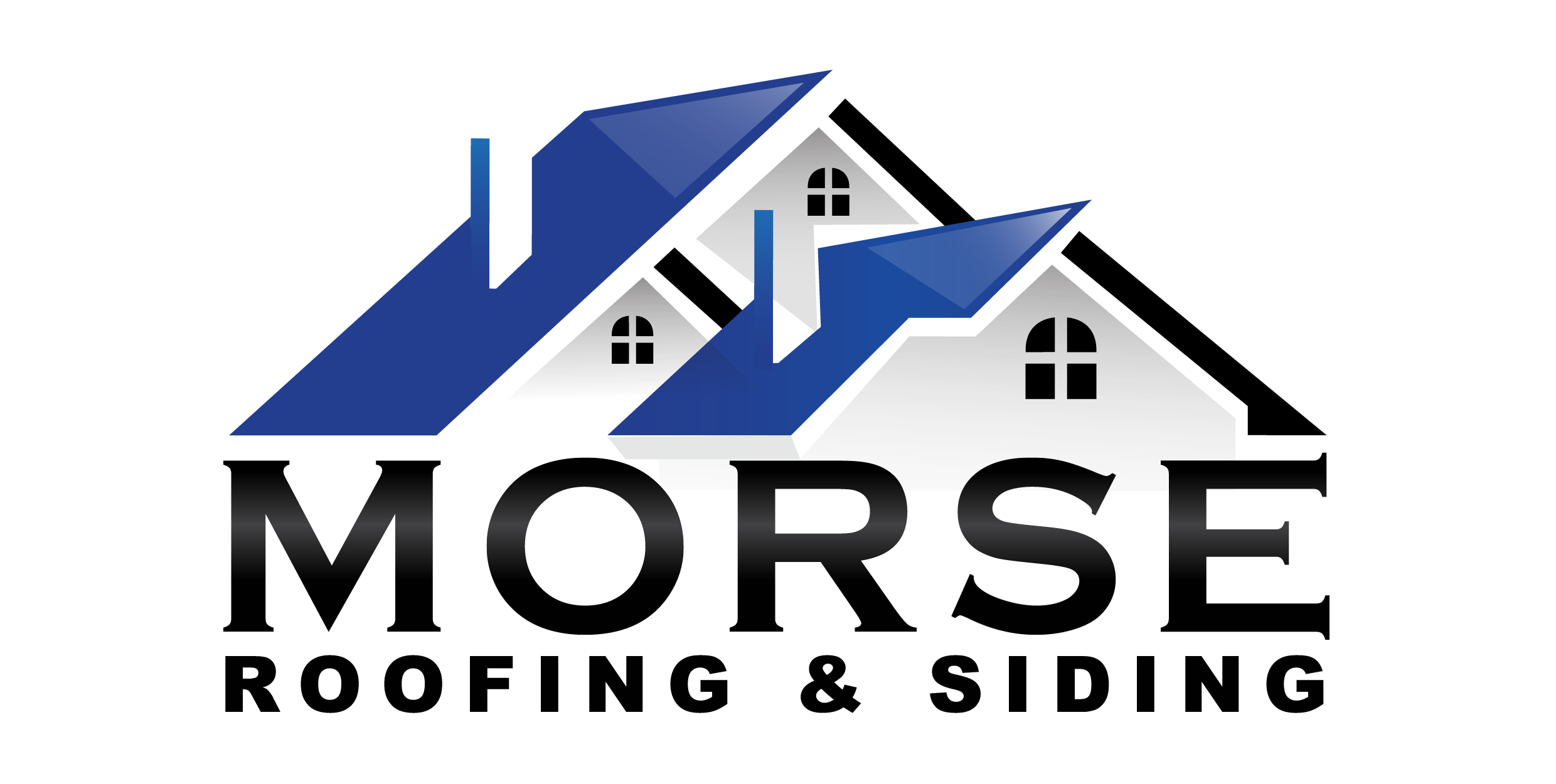 Morse is our go to for all of our roofing needs for years now. We are thrilled with the new roof that went on in one day. They are consummate professionals from start to finish. We couldn't recommend them highly enough.
Lewes
Bob Coleman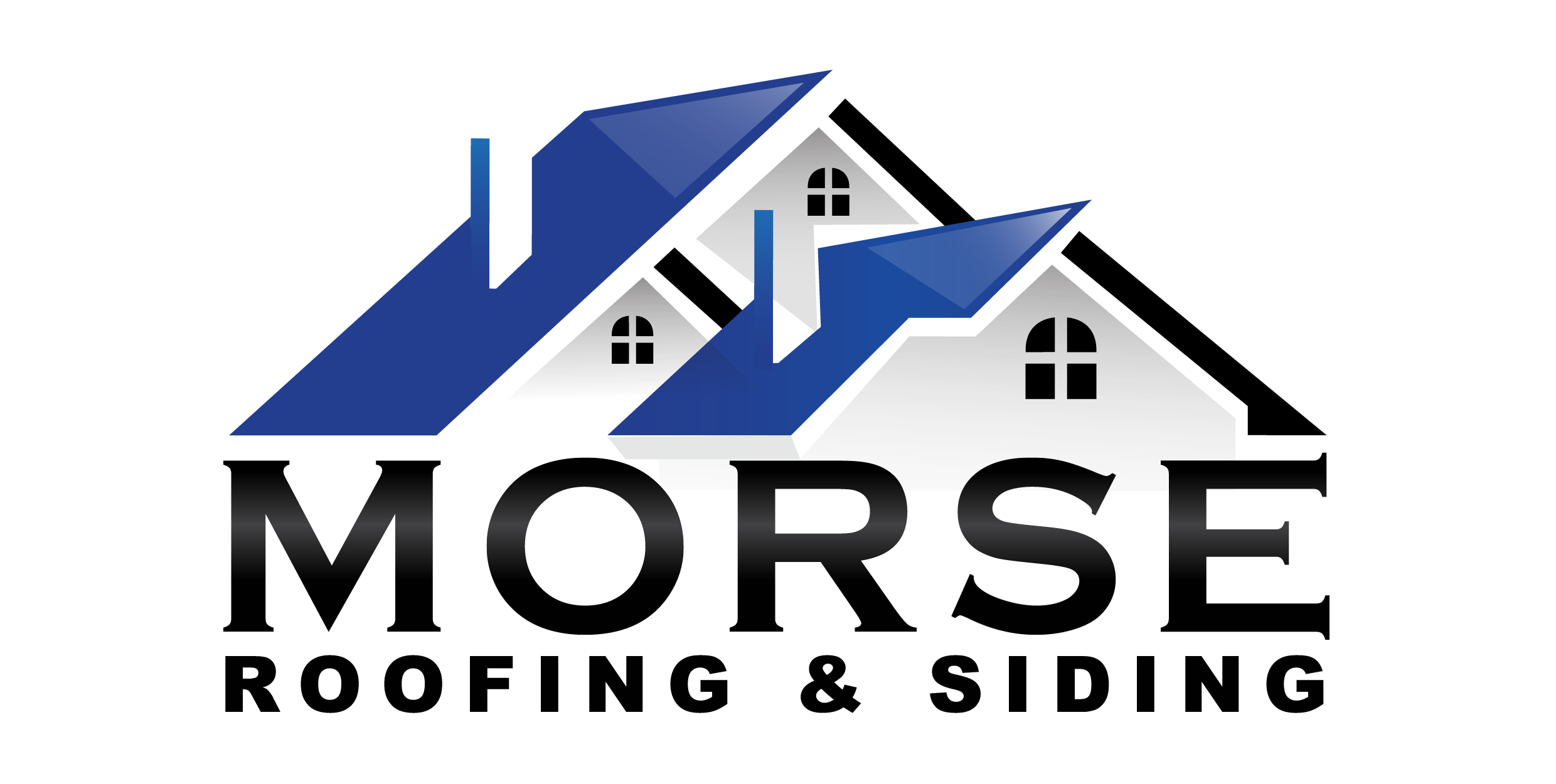 I have dealt with Morse a number of times over the past 15-20 years. Their workmanship & courteous service has always been great & I have recommended them to others frequently.
They need to be commended on this latest job I had them do to stop chimney flashing leaks in adverse (high wind) conditions 2 1/2 stories off the ground. I would highly recommend them for any job.
Laurel DE
Bob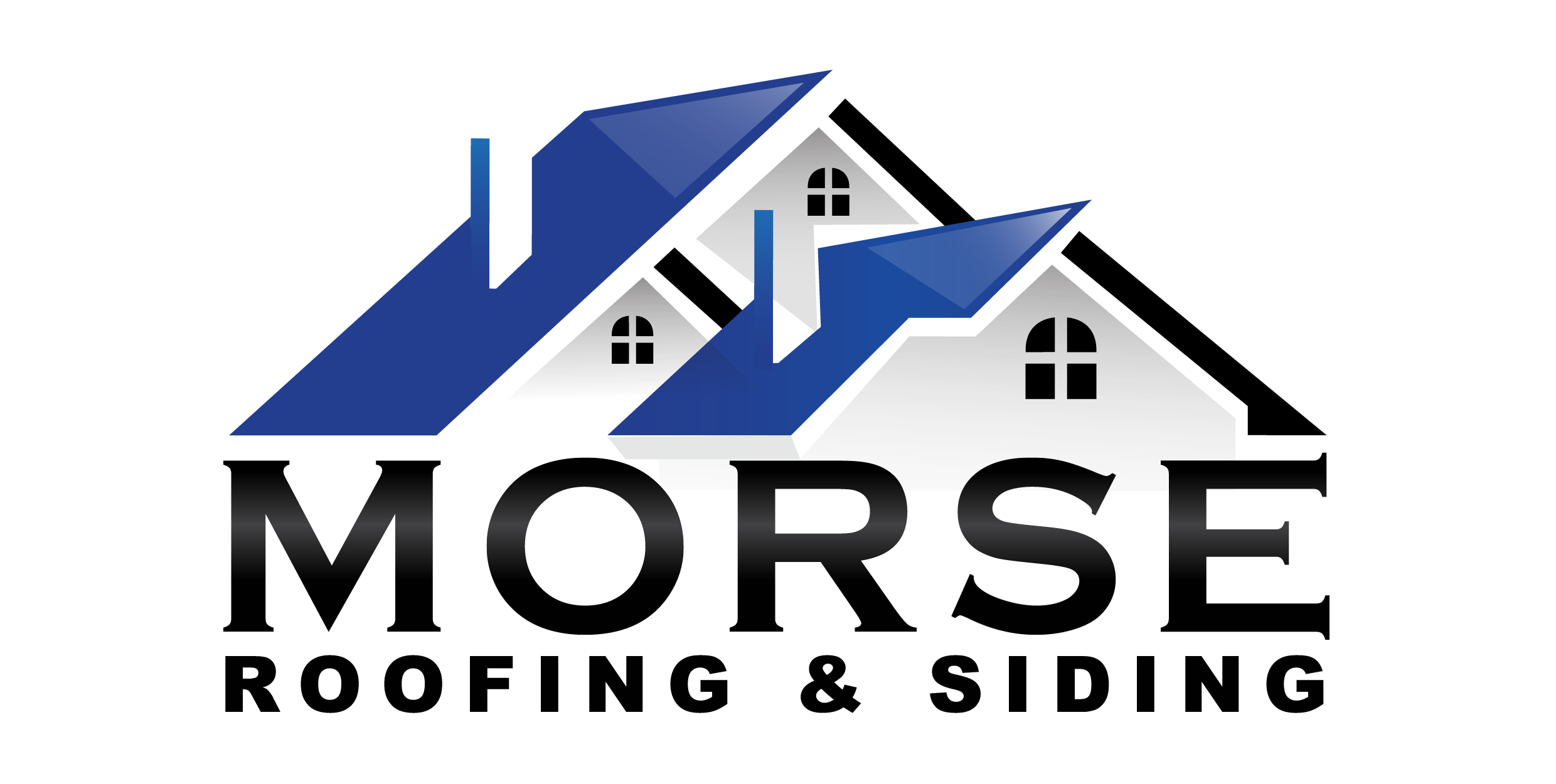 I live in Rockville Md. A friend suggested I contact Morse Roofing for service for an issue with my home in Millville.
I was VERY pleased with their estimator and repair crew, especially Brett.
He took the time to explain the issue, give me options on repair and how he would fix the issue. Very professional and courteous representative and no char for the estimate.
The repair price was fair. Because of the weather, it was raining for a few days, they didn't get to me for a few days, but came as soon as they could. My home was not in jeopardy while I wanted.

Millville
Bill Henning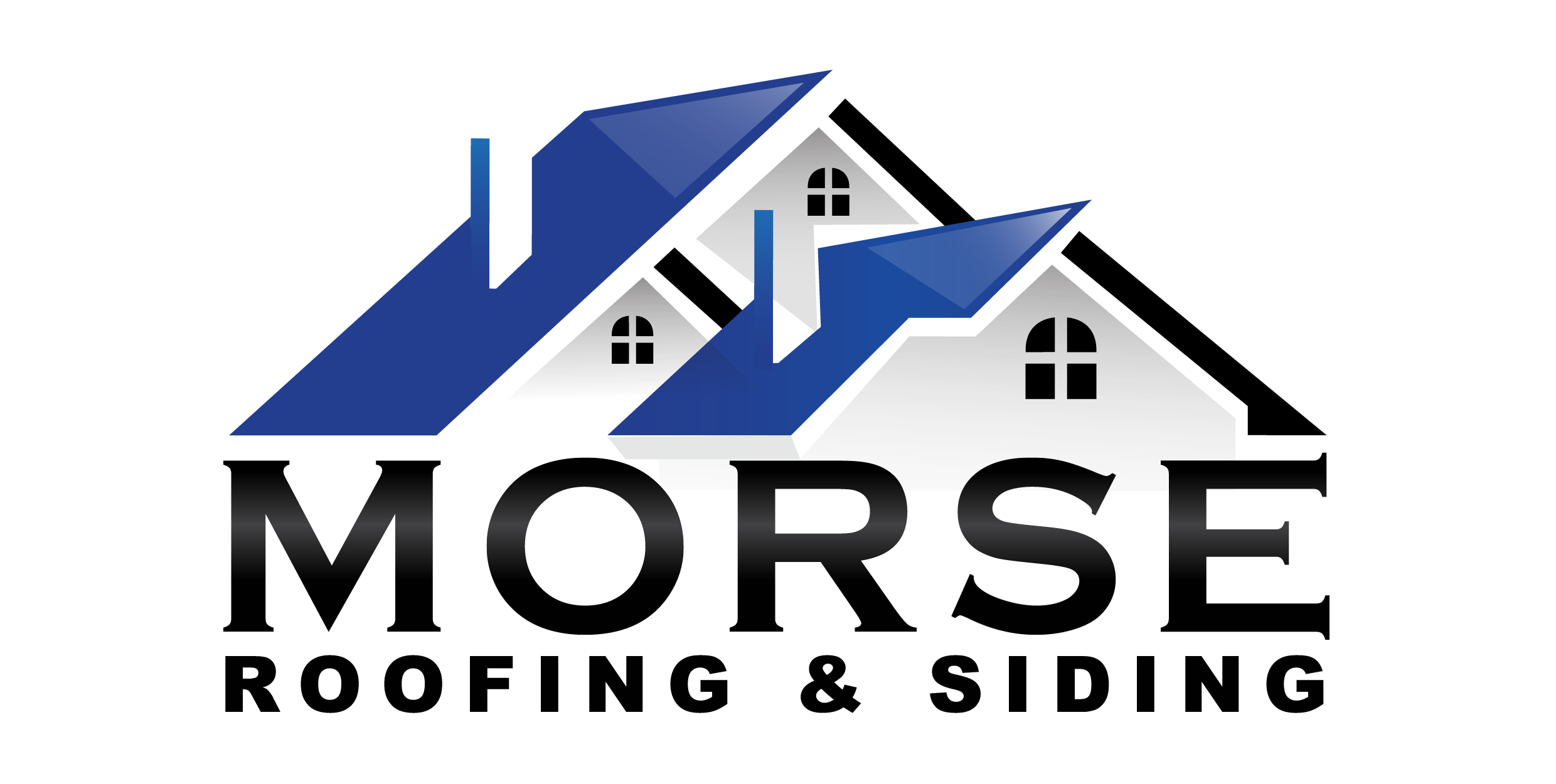 Our house and garage roofs were installed on an extremely windy and chilly day. The crew from Morse completed the whole job in one day, including 39 sheets of new plywood replacing the old rotted ones and new skylights. When they left it was as if they were never there- no nails, no damage, and everything replaced as it was. Morse had a very hard working crew of 17 through out the day and we appreciated the courteousness and communications with the supervisor before, during and after the job. We couldn't have had a better experience. Morse gets top marks in all categories.
Dagsboro, DE
Peter Margus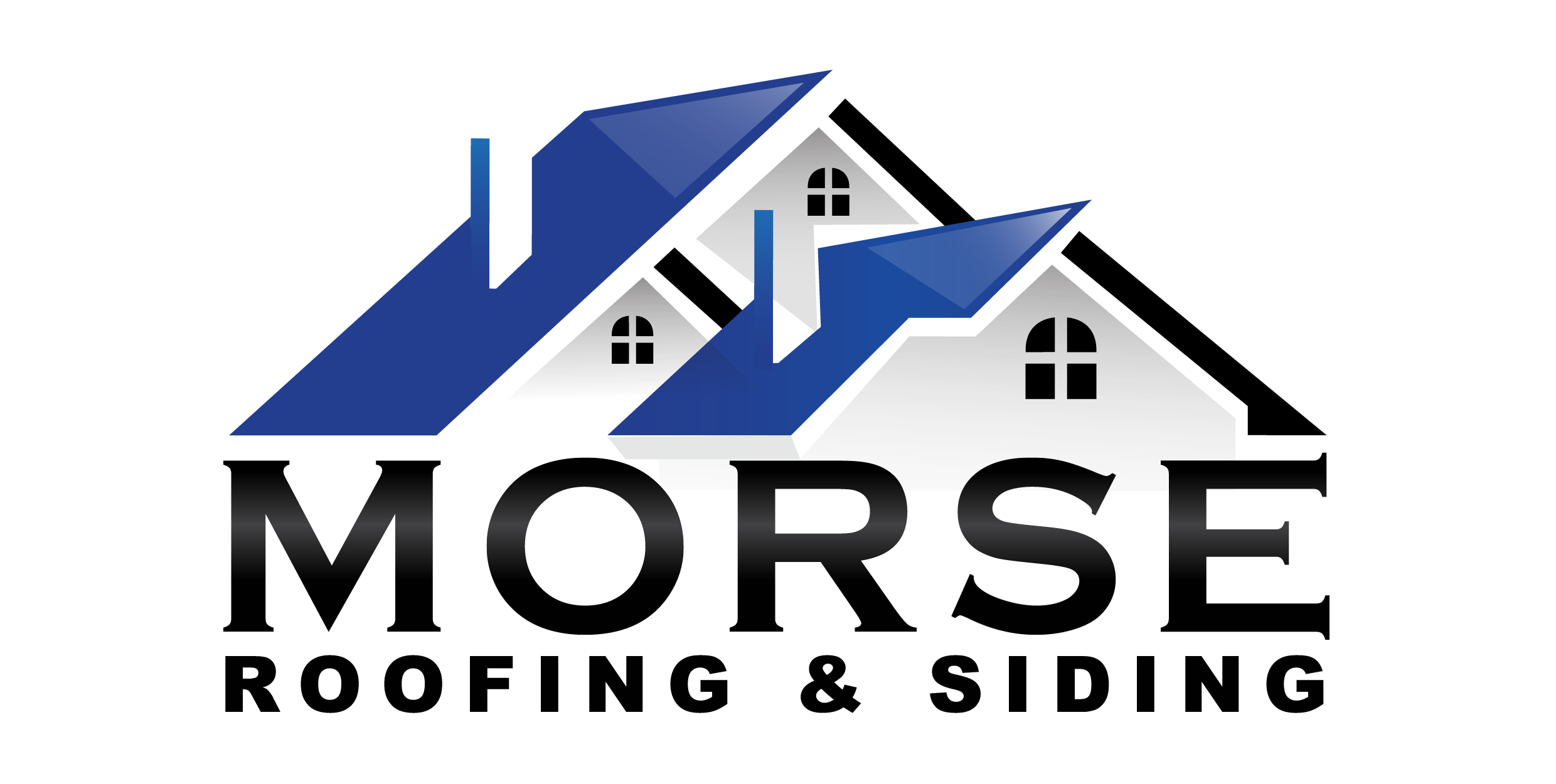 Roof Repair all good!! Morse handled our roof repair and all went extremely well. Brett worked his butt off and was professional, friendly, knowledgeable and took care of business. Great job. A+++++++
Pjm
Selbyville, DE 19975
Diane Nicholas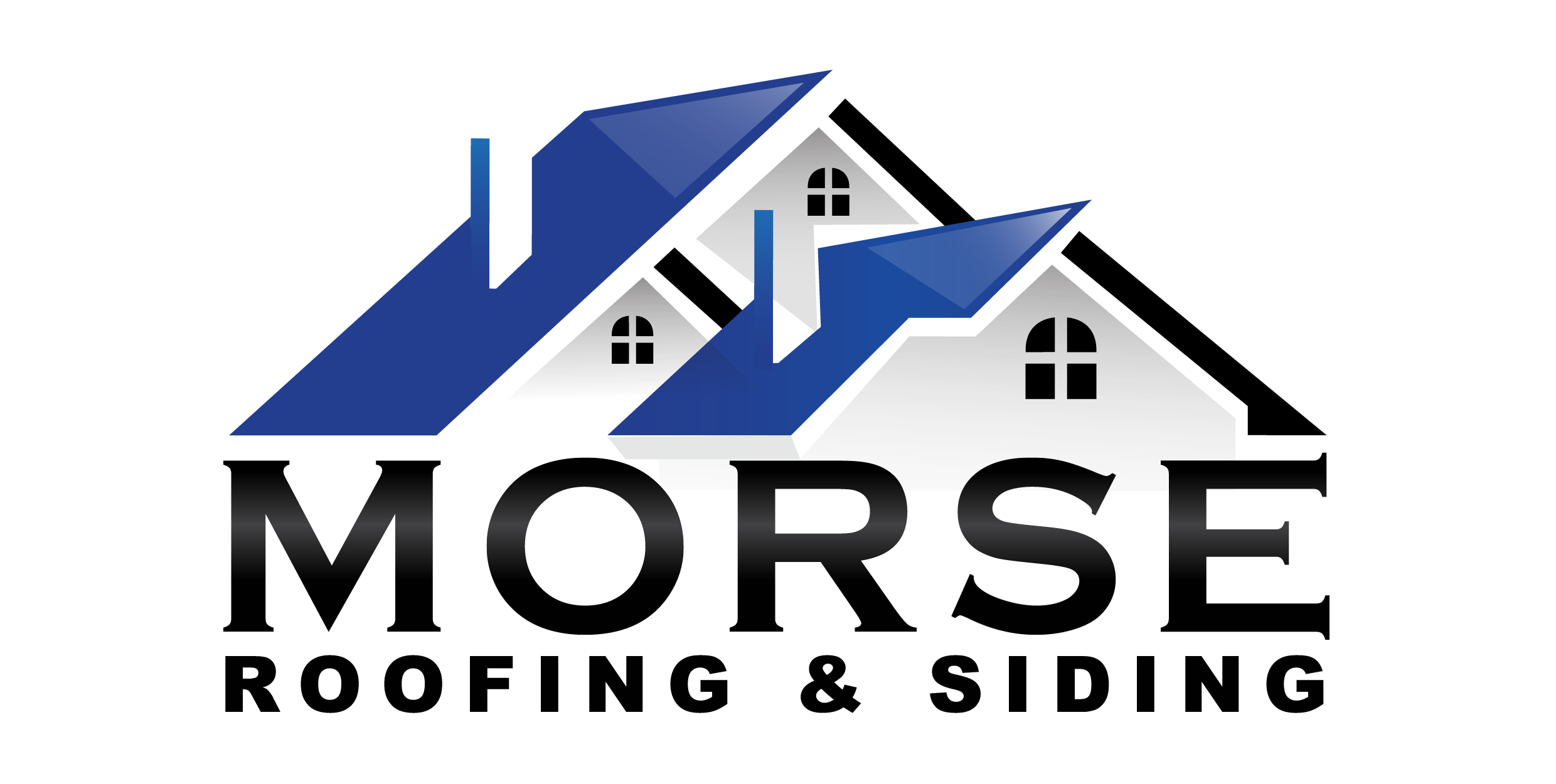 This company is such a breath of fresh air! Responsive and professional service delivered with a high level of customer service. It has been a long time since I have had this positive experience from a company. No delays, quick to schedule and no price gouging. Awesome experience
Dagsboro
Steve Williamson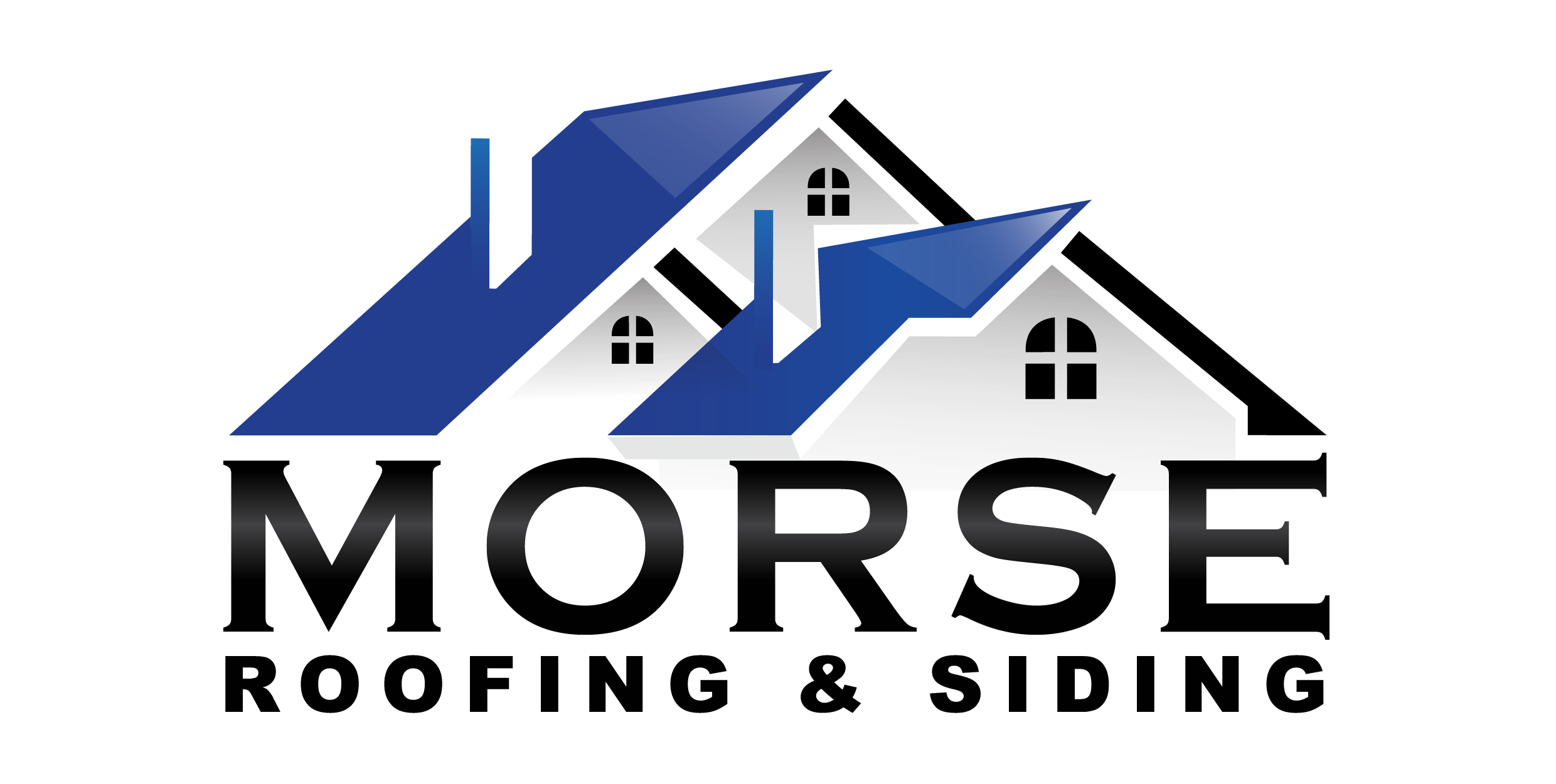 The men that came to our house were very professional and respectful. Explained what they found and repaired. Job looked great when they were finished. Definetly would recommend Morse to anyone that needs their roof repaired or replaced. Thank you.
Marina at Peppers Creek, Dagsboro De.
Dotty McLarnon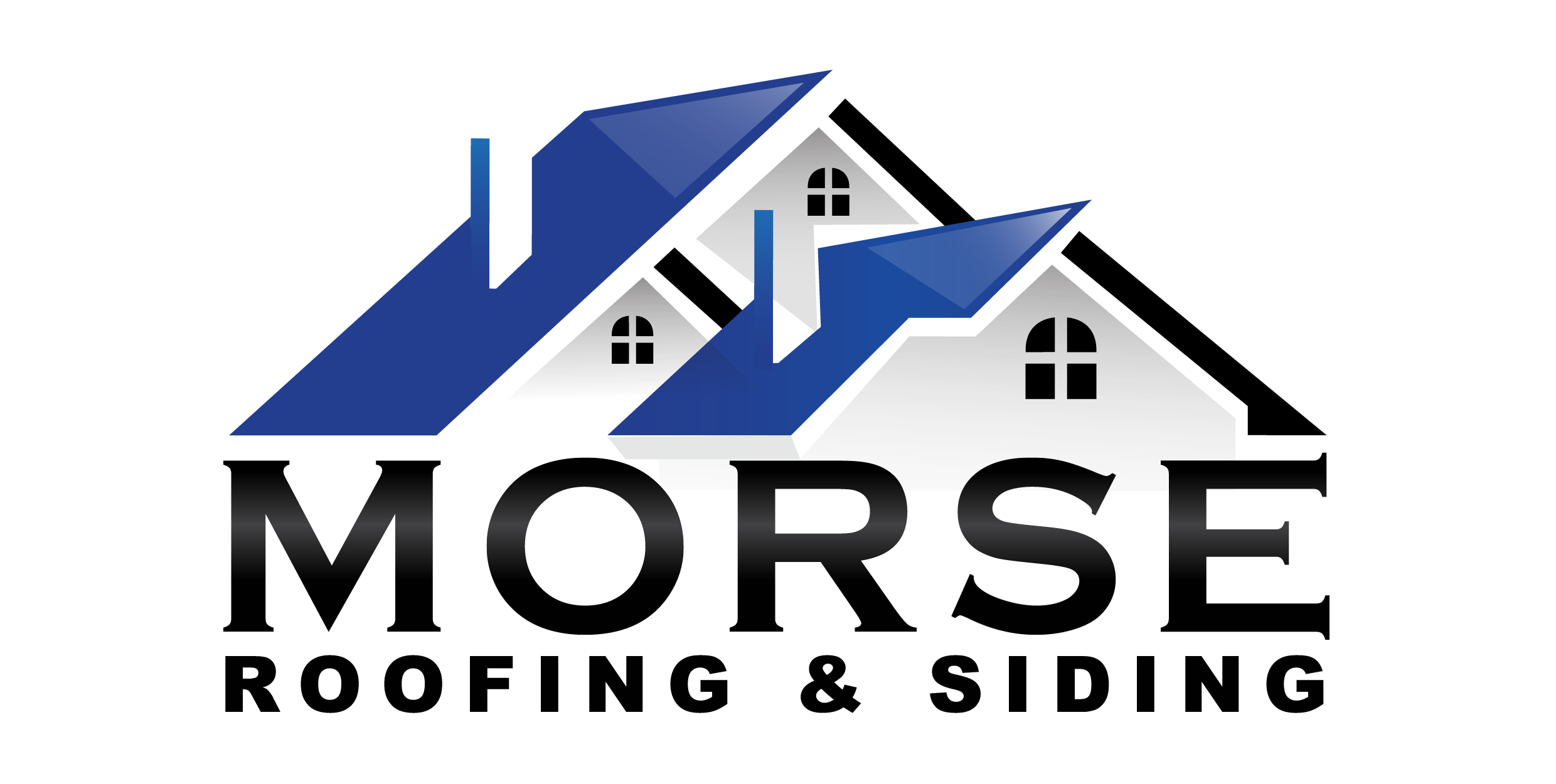 The crew were very professional and personable. The price was reasonable. I am very happy with my new roof and recommend them to anyone.
Rehoboth Beach, Delaware
Tom Salonick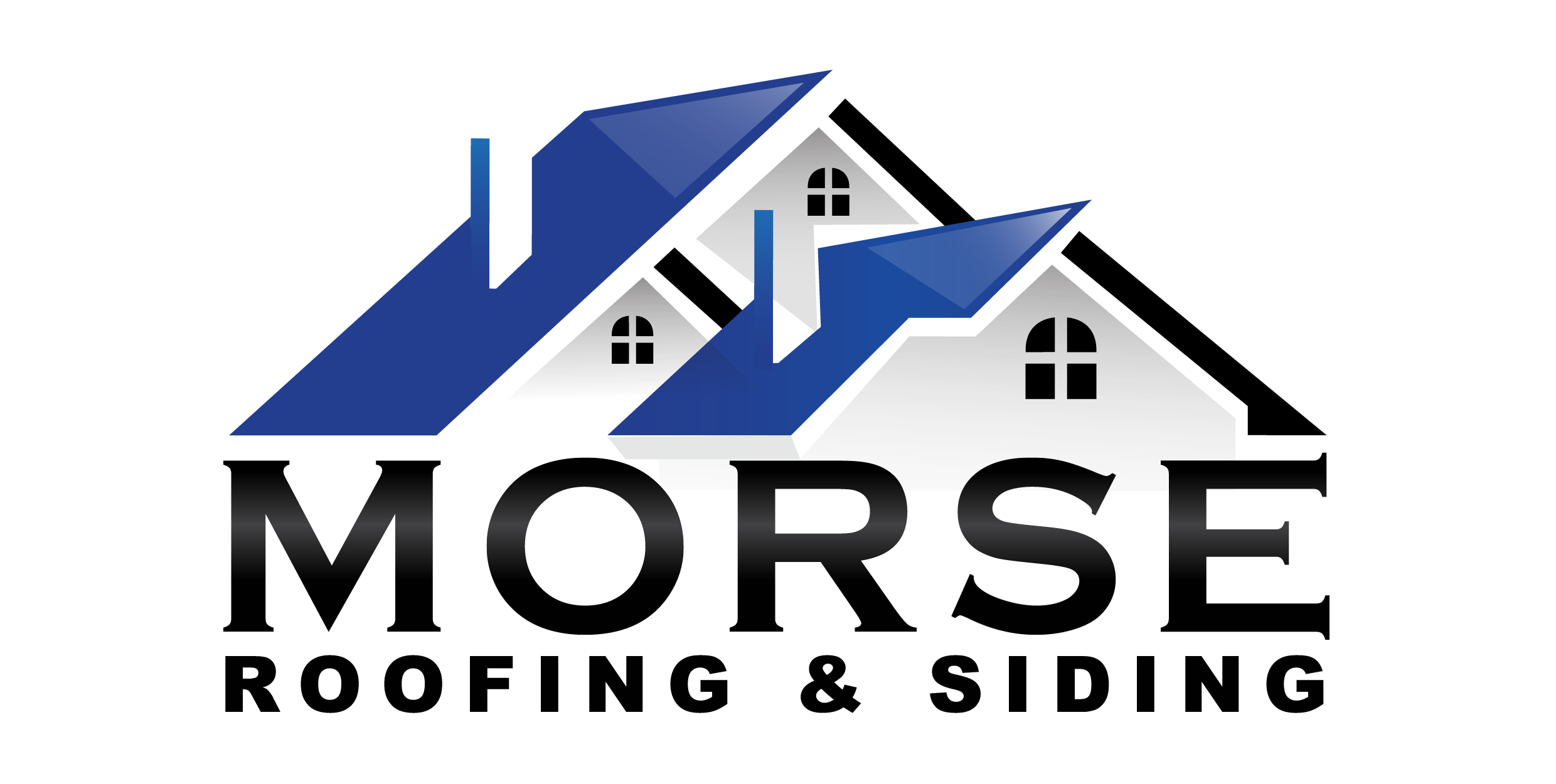 All businesses should take a course from Morse Roofing and Siding. Their expertise and craftsmanship are nothing other than impeccable. Their customer relations are simply exemplary. The owners are hands on only accepting the best workmanship accompanied by customer satisfaction as a final product.
Ocean View
Matt Verderame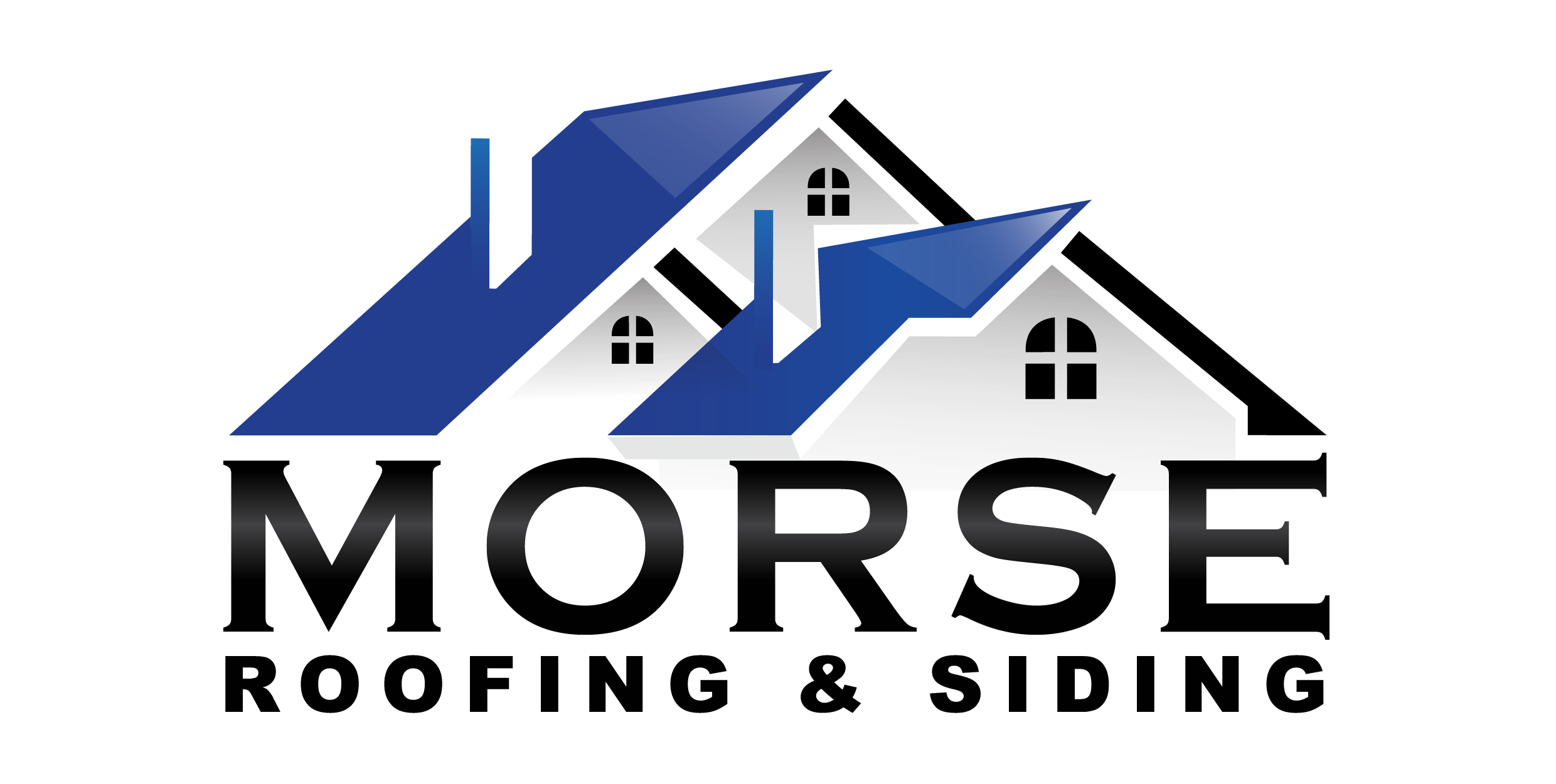 I was impressed with all areas of service I received from Morse Roofing on a June 2023 roof repair. I received photos, attached to my estimate, identifying damaged shingles, nail pops and faulty workmanship when the roof was built. I experienced excellent customer service from Jessica every time we spoke on the phone. On the day of the scheduled work, the team arrived on time, we're polite and kept my property clean throughout the day. I was kept updated with progress reports and became happy and confident that I chose the right company to do my roof repair.
Finally, when the invoice was emailed to me, I received a detailed invoice of all work completed and had more photos attached of the work that was completed. I wasn't expecting that.
I hope I get several more years out of my roof, but when it's time to replace the entire roof in the future, Morse Roofing will be my best choice.
Lewes
Dave F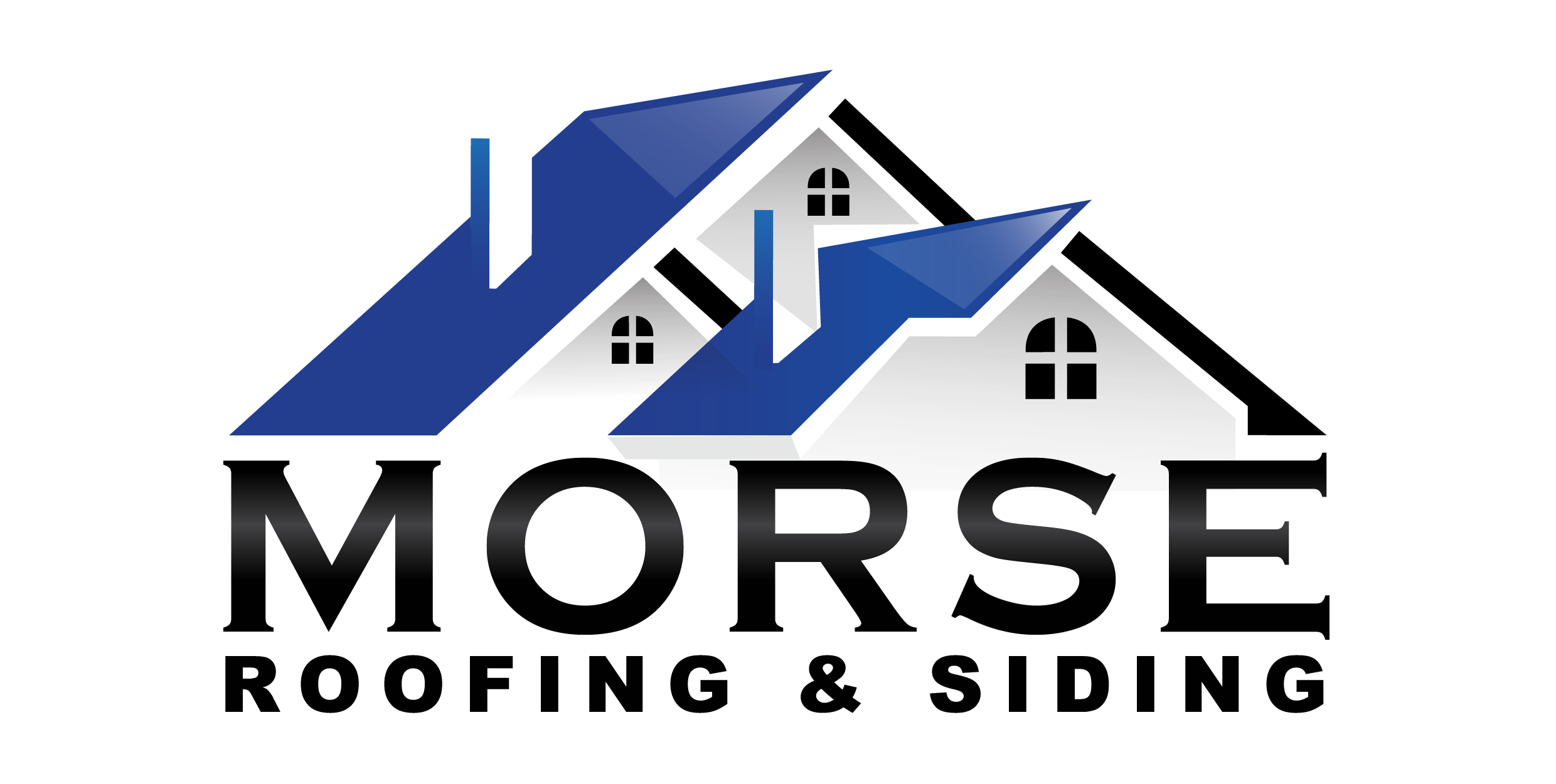 Quick response. Professional and courteous. We're new to the area and several of our neighbors recommended them. We will do the same.
Ocean View
Donna Morrison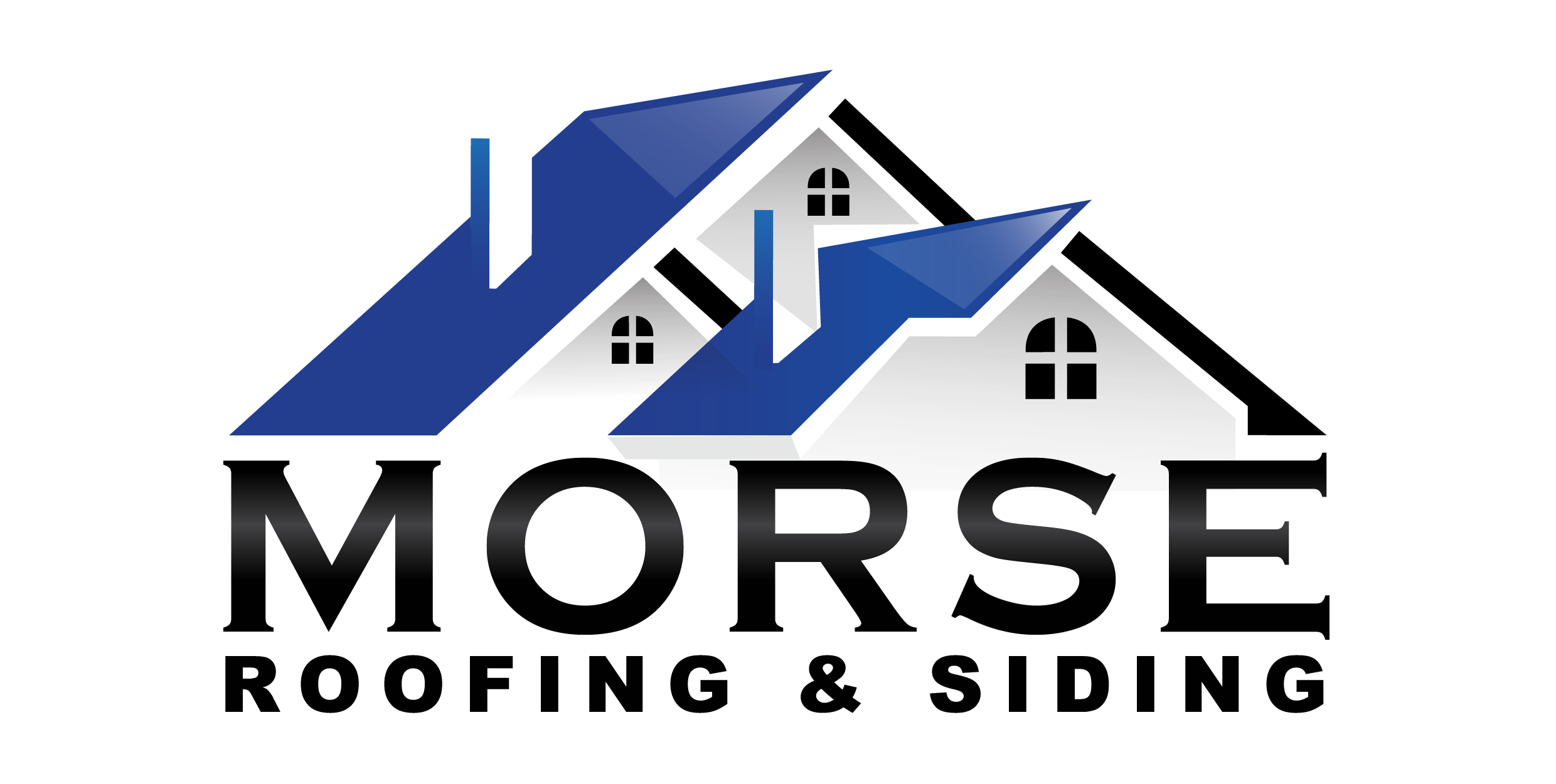 I highly recommend Morse Roofing. I needed a ridge vent done to our 1950 year old home. From the beginning they answered all our questions. When they were done you could not even tell they were at our house. The roof looks amazing!!!
Laurel DE
H.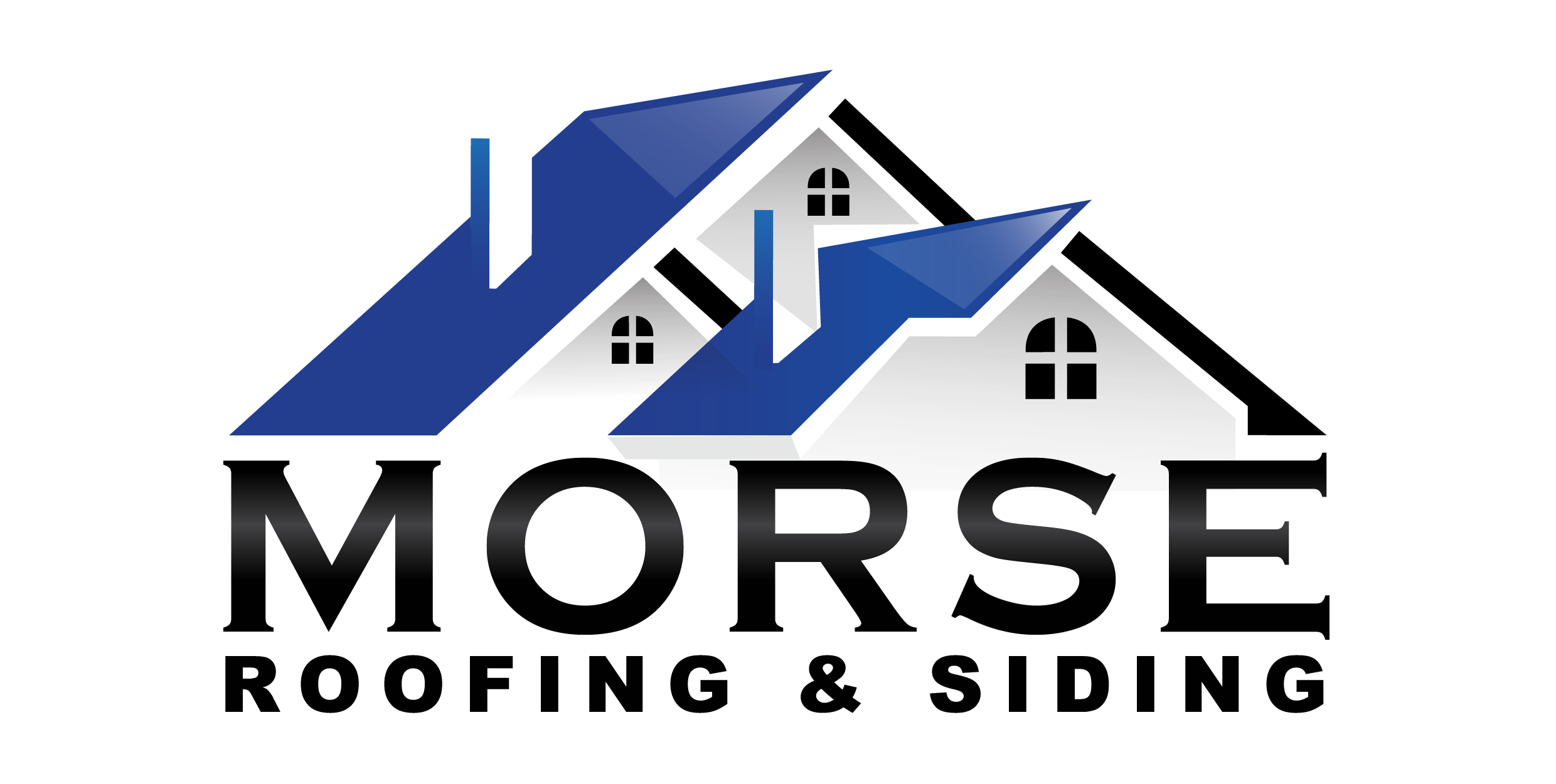 The sales person, office staff and installation crew were all exceptional! We had a new roof installed in July and could not be happier with the entire process/results. The sales person did not try to sell us anything that we didn't want/need, nor try to get us to upgrade the shingles. I have never seen such a professional installation crew (nor such a large crew). Once they were on the roof, the tear-off, 2 board replacements, installation of 2 new skylights and clean up took only 4 hours! They were careful to protect railings, lawn, AC units etc. I would highly recommend Morse to anyone!
Rod Parsons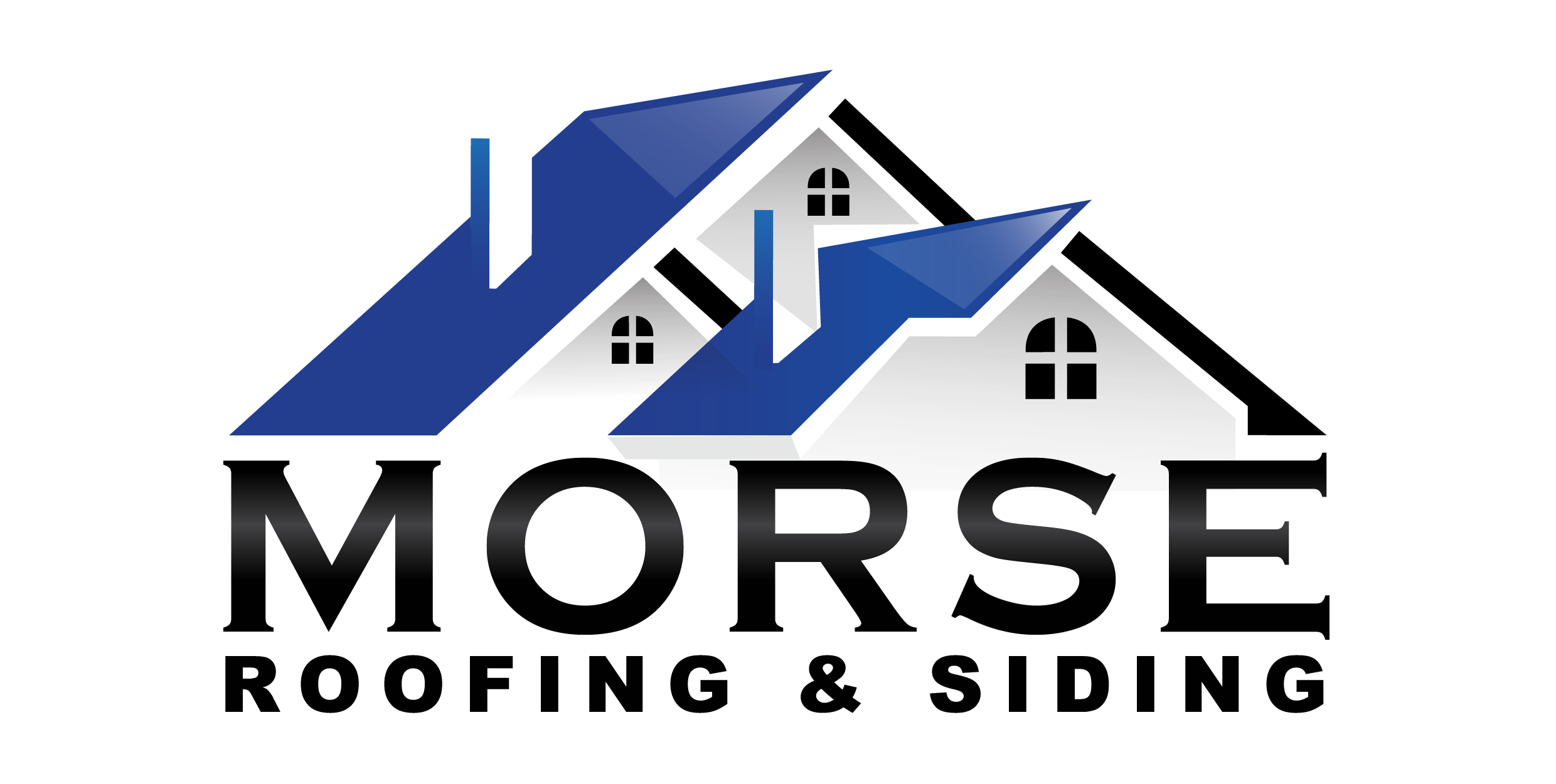 We had a relatively small leak occurring from a lower portion of our roof which only occurred with wind driven storms from one direction, leading to a couple of stained areas on the ceiling below it. I had heard good things about Morse, so I called and spoke to Jessica there who was very friendly and helpful. A 2 man crew showed up to look at the job within a couple days as promised, and called within 30 mins. of their arrival. They quickly found what the issue was, and got most of it completed that day, finishing the job a few days later. They were very thorough in their approach to the job, and sent photos of what they had found, and photos of all they had done to fix it. We were very impressed. Refreshingly, they are not one of those companies that try to upsell you on things you don't need, or suggesting that you should really have a whole new roof. We will certainly be calling them in the future if we do need more repairs or indeed a new roof.
Lewes
Susan Howard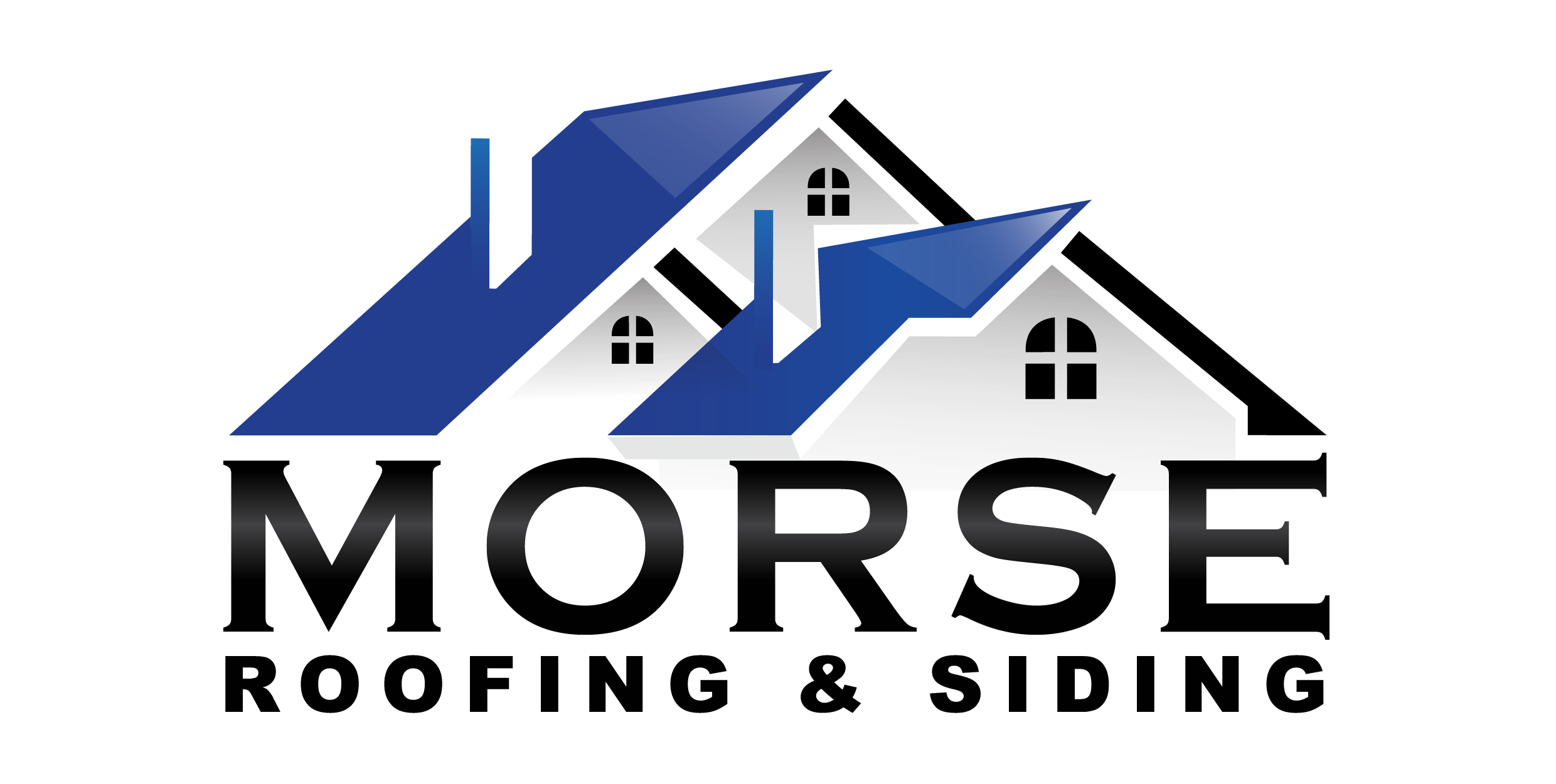 I highly recommend this company because of their expert service and amazing customer service. Last year I used another company that charged a lot more for just grouting a leak on my roof. Since it did not work, Morse not only did that but they also replaced shingles, etc. Before they started, they took pictures of what needed to be done. When they had to wait a little while before they could correct it, they did a temporary fix until they could. Their expertise and customer service is outstanding. Their prices was more then reasonable.
Bridgeville, DE
Diane Kennedy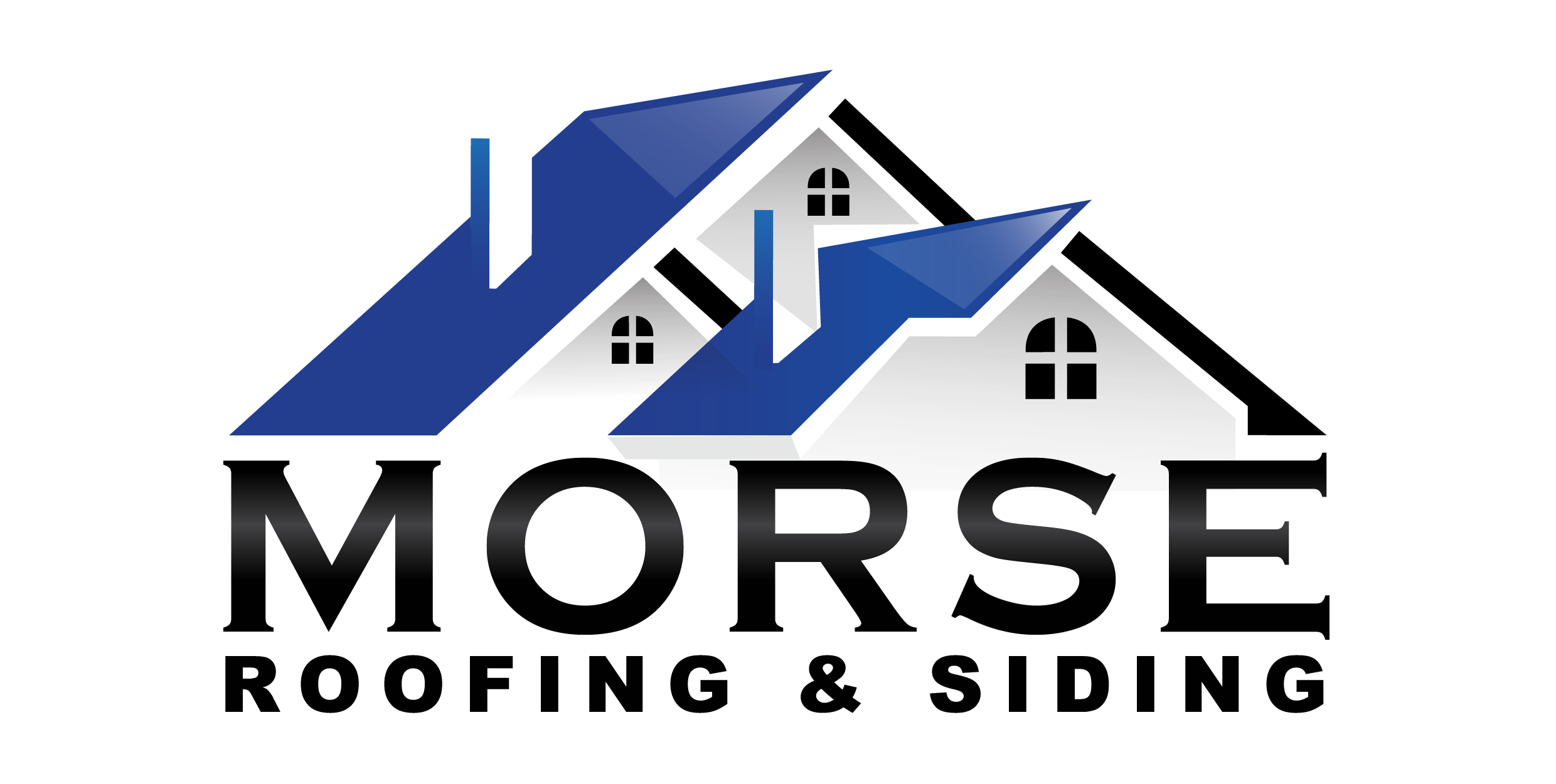 We just had a leak in our roof repaired yesterday by Morse Roofing. I was so pleased that they fit us in considering how busy they probably are after the nor'easter. Brent did an amazing job and he's also a very pleasant and knowledgeable man. Jessica at Morse Roofing is extremely professional and courteous, and a pleasure to work with. I HIGHLY RECOMMEND Morse Roofing for all of your roofing issues ??
Long Neck
The Rybkas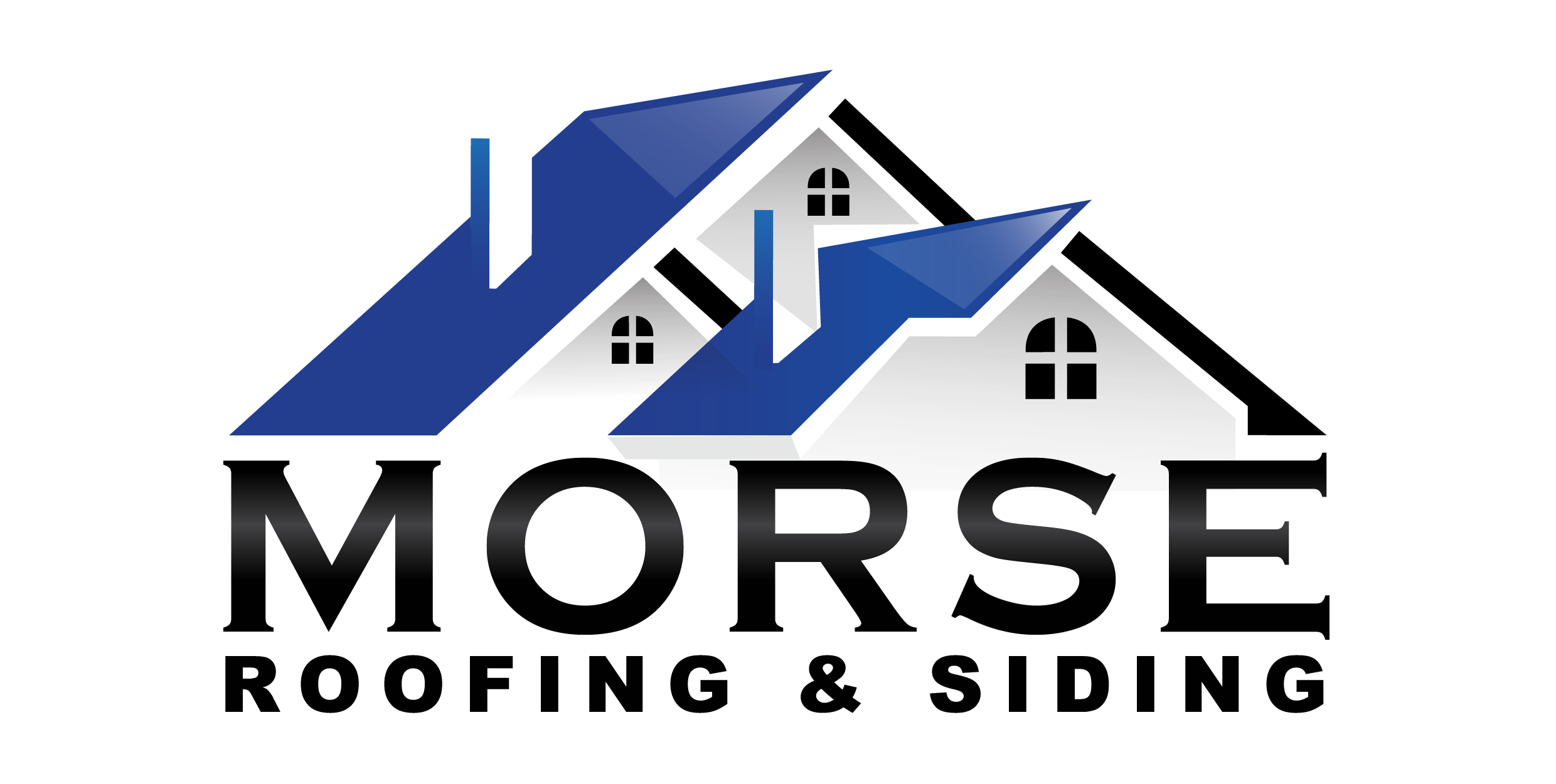 Morse is one of those rare companies that one wishes could do everything for a home because of outstanding service and trustworthiness. We contacted Morse to find a presumed roof problem after recent storms caused a leak in the main bedroom. Bret and Will from Morse inspected the entire roof and located not one but several shingles that had blown out of place, resulting in leaks into the attic space. In under an hour, they had fixed all problems at an unbelievably low cost. It's a delight working with Morse -- if we ever need roofing services again in the future, there's no question as to whom we contact.
Seaford
Doug Wells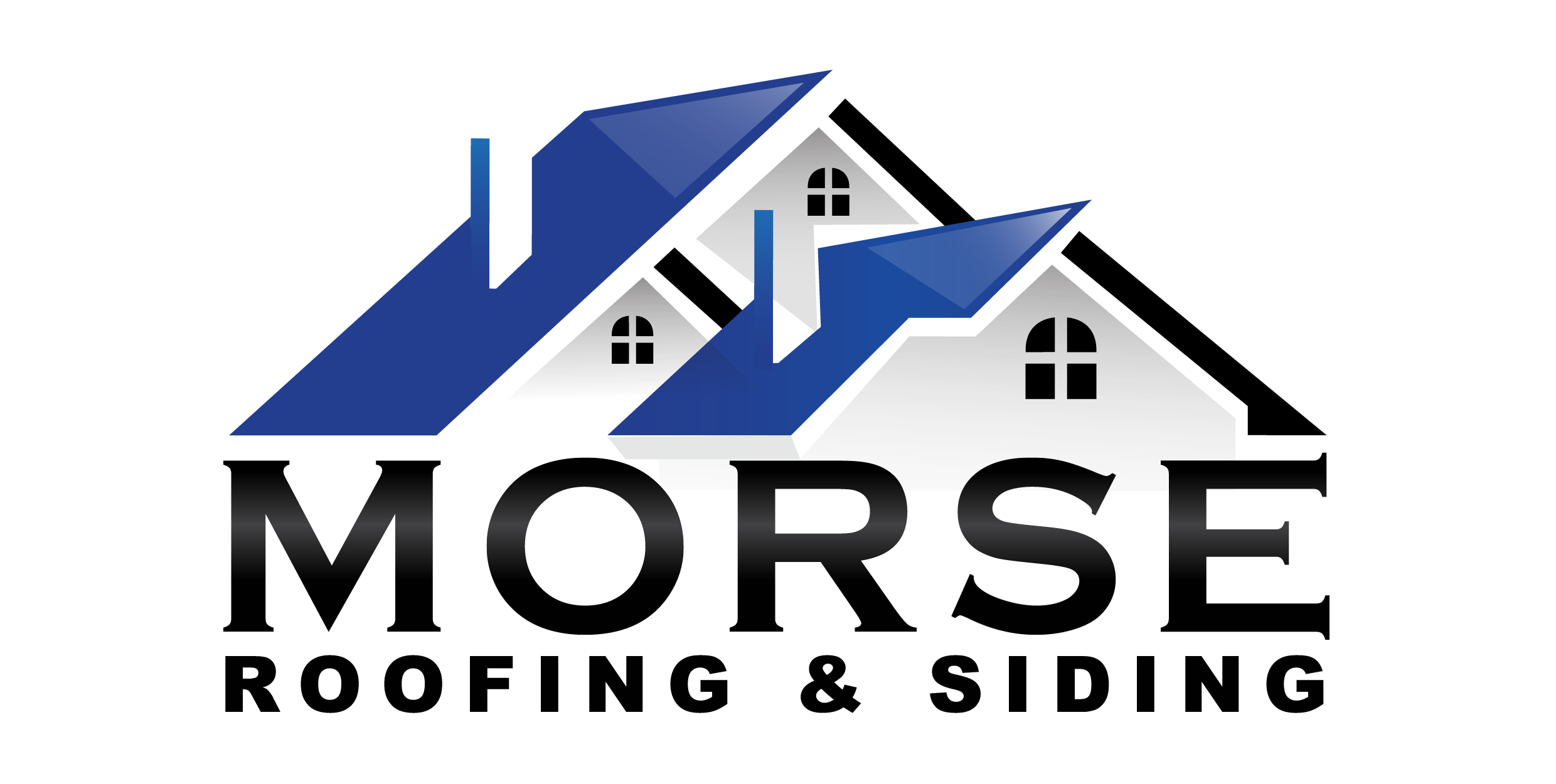 I have know Tom from Morse Roofing for about six years. This company is fantastic. They are very quick to respond. They fixed my issue with small leak. I called on a Monday and by Wednesday issue was resolved. Great customer service and customer follow up. Would not have anyone else work on my roof.
Selbyville
Rich & Elaine Burke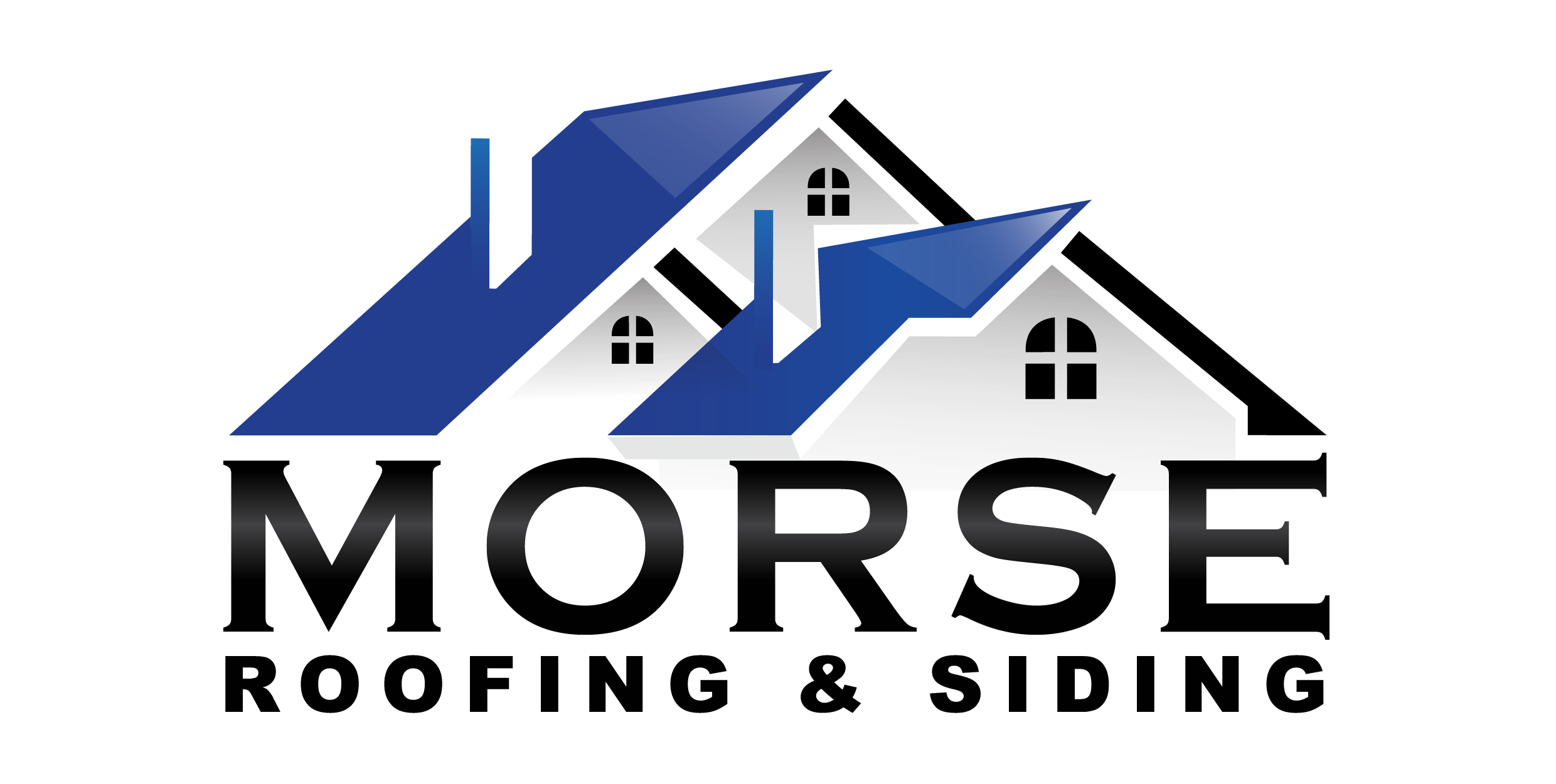 Thanks so much to Morse for finding the leak in our roof and making the repairs. This is the 2nd time we had to find leaks in our roof. Two different repairs that they found for us and made the repairs. Ryan Homes, NV, are the worst ! Thanks to Morse we are dry again.
Selbyville
Gary Salter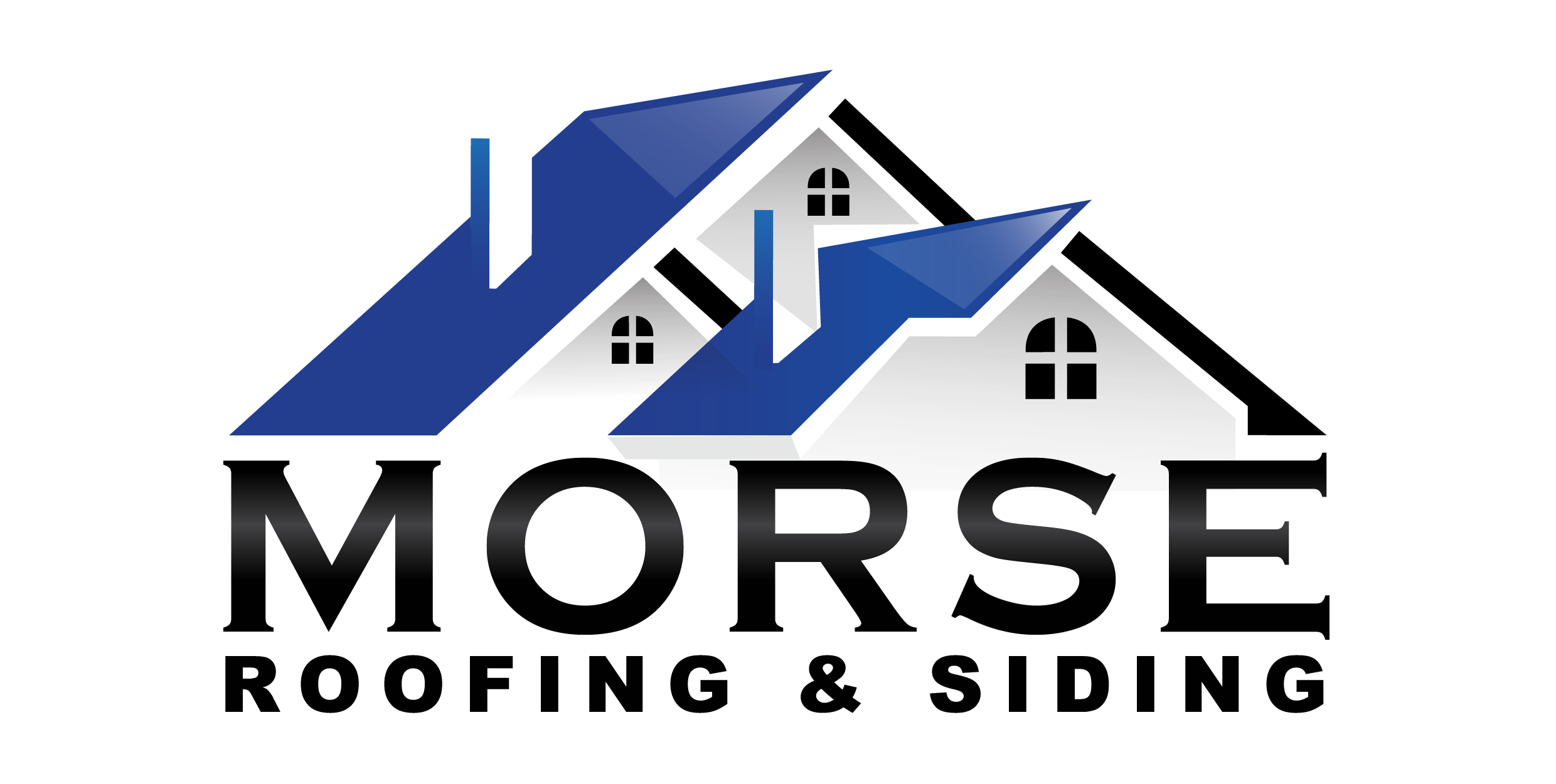 Very professional great follow-up, nice the roofer on the job calls to give real time estimates. Not the cheapest but you dont get quality at bargin basement prices. .
Dagsboro
Glenn & Beth LeBlanc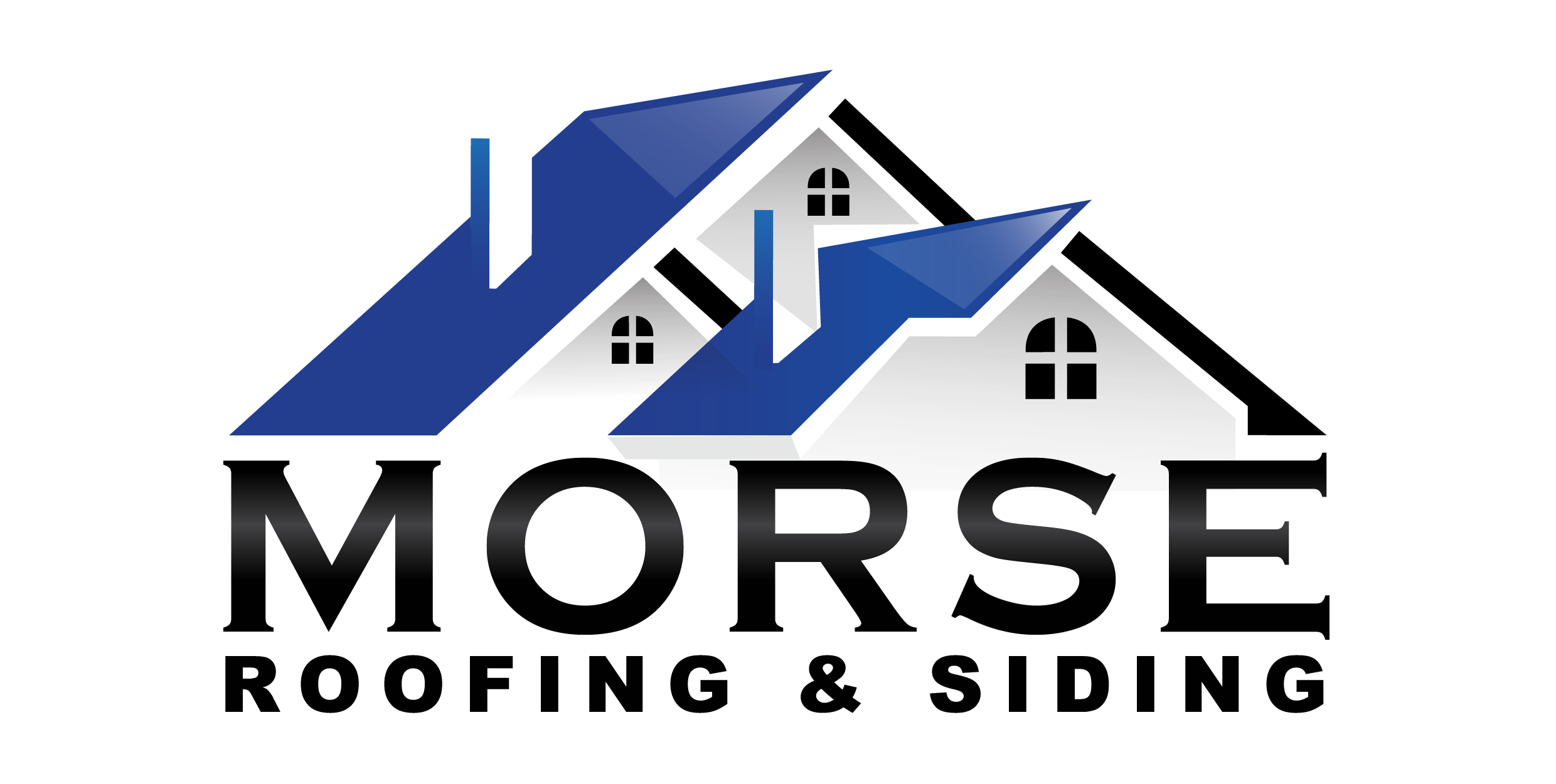 We sincerely appreciated Jessica working so hard to schedule our repair promptly to address water that damaged our house. The entire Morse team was extremely professional from our initial call to Tomie Kay to the work that was performed. We would highly recommend Morse to anyone experiencing water damage.
Millsboro
Wayne VanWie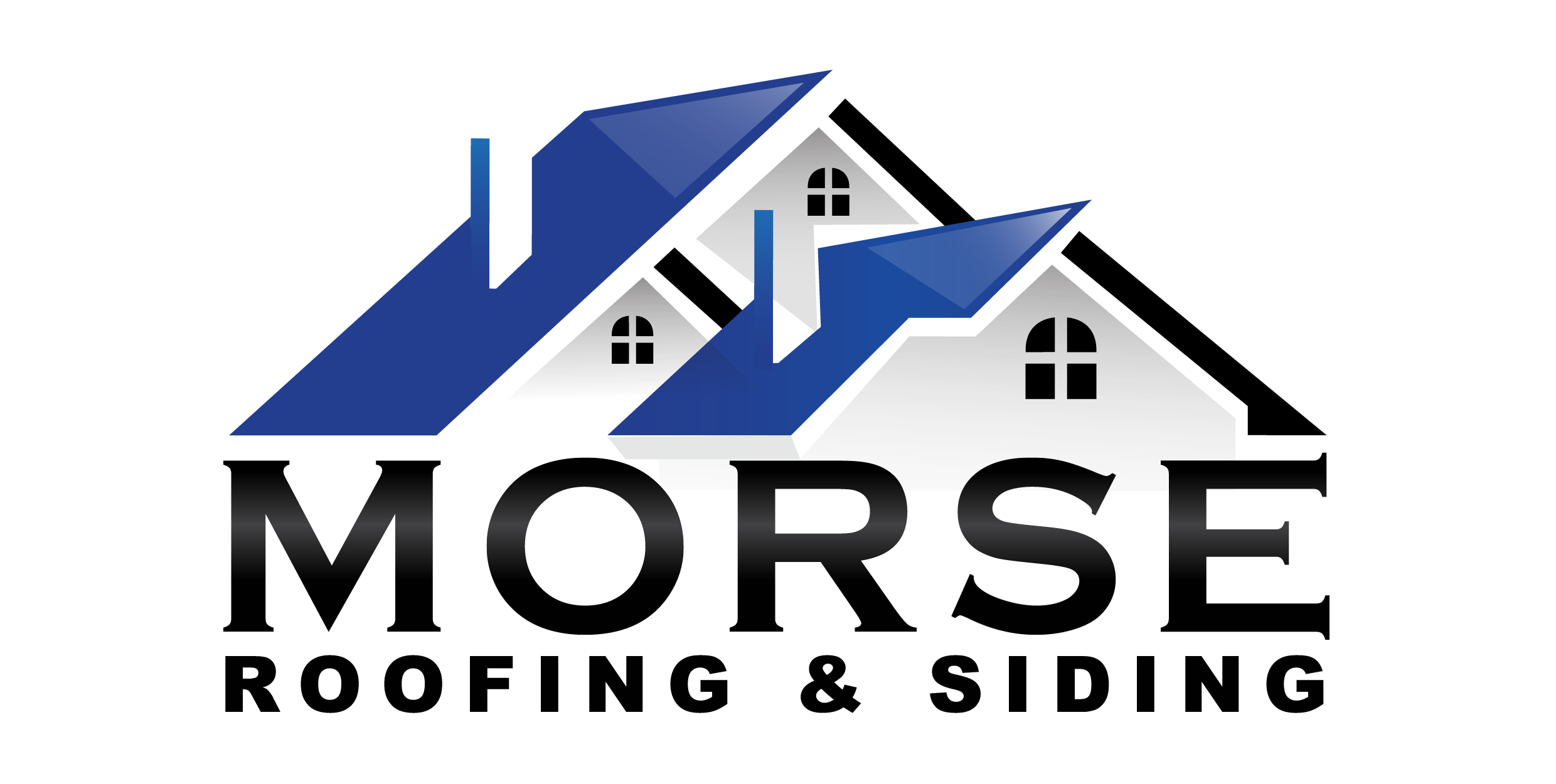 We had a few shingles come loose and on our peaked roof. Morse coordinated appointment very promptly and sent Bret to inspect and provide estimate. While small job, Bret was very courteous and efficient, taking photos and explaining the problem in detail, then explaining the fix. Done very quickly and efficiently same day. Cost very reasonable. Very pleased and would not hesitate to contact Morse for any further roofing needs.
Dagsboro
Wendy Salisbury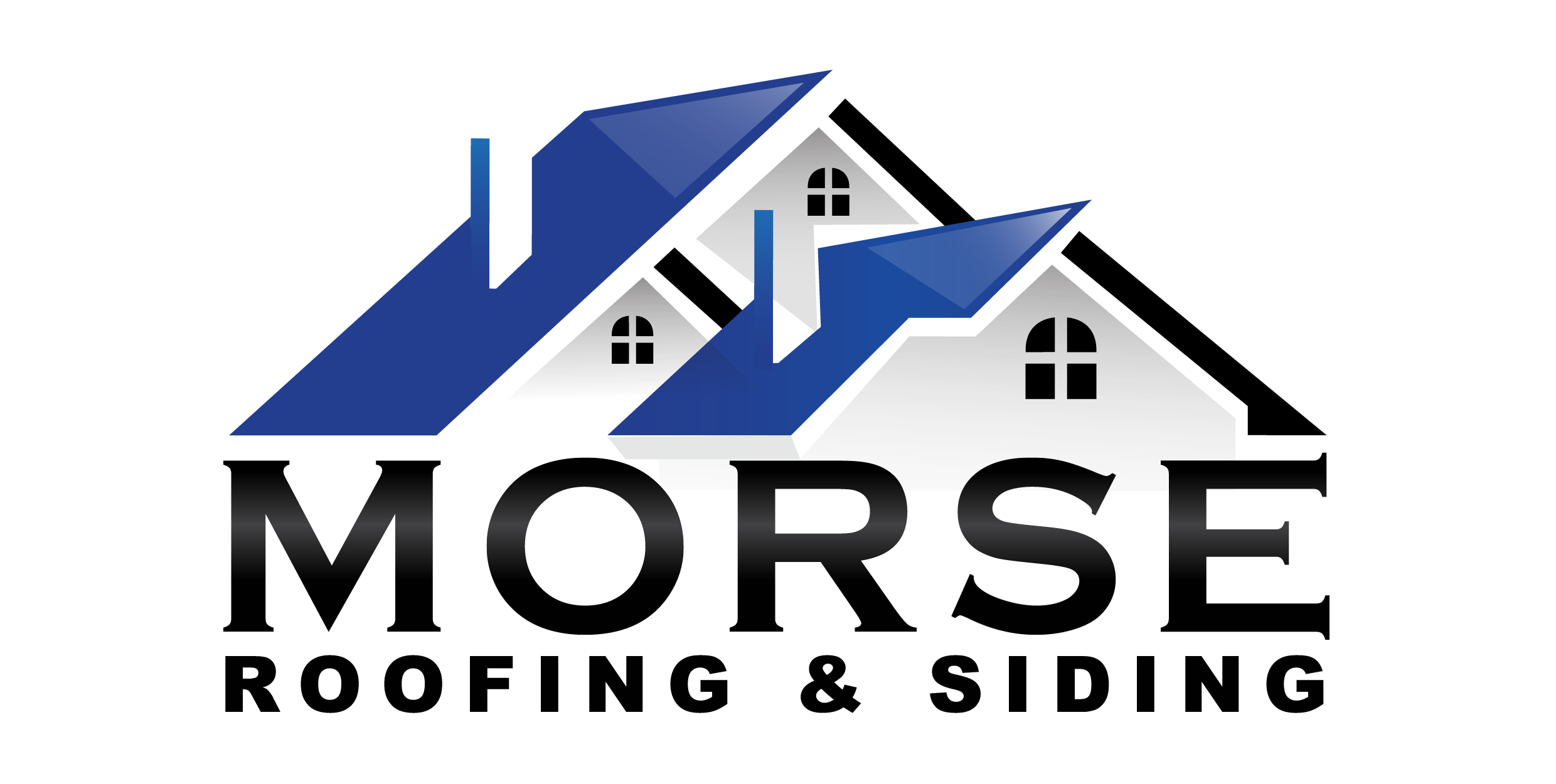 I can't remember the last time I experienced this level of customer service. It's clear that Morse Roofing takes great pride in their work, and I couldn't be more pleased with my roof and gutters. I really appreciated the way I was kept informed throughout the process. I wholeheartedly recommend Morse Roofing.
Seaford
Steve Martino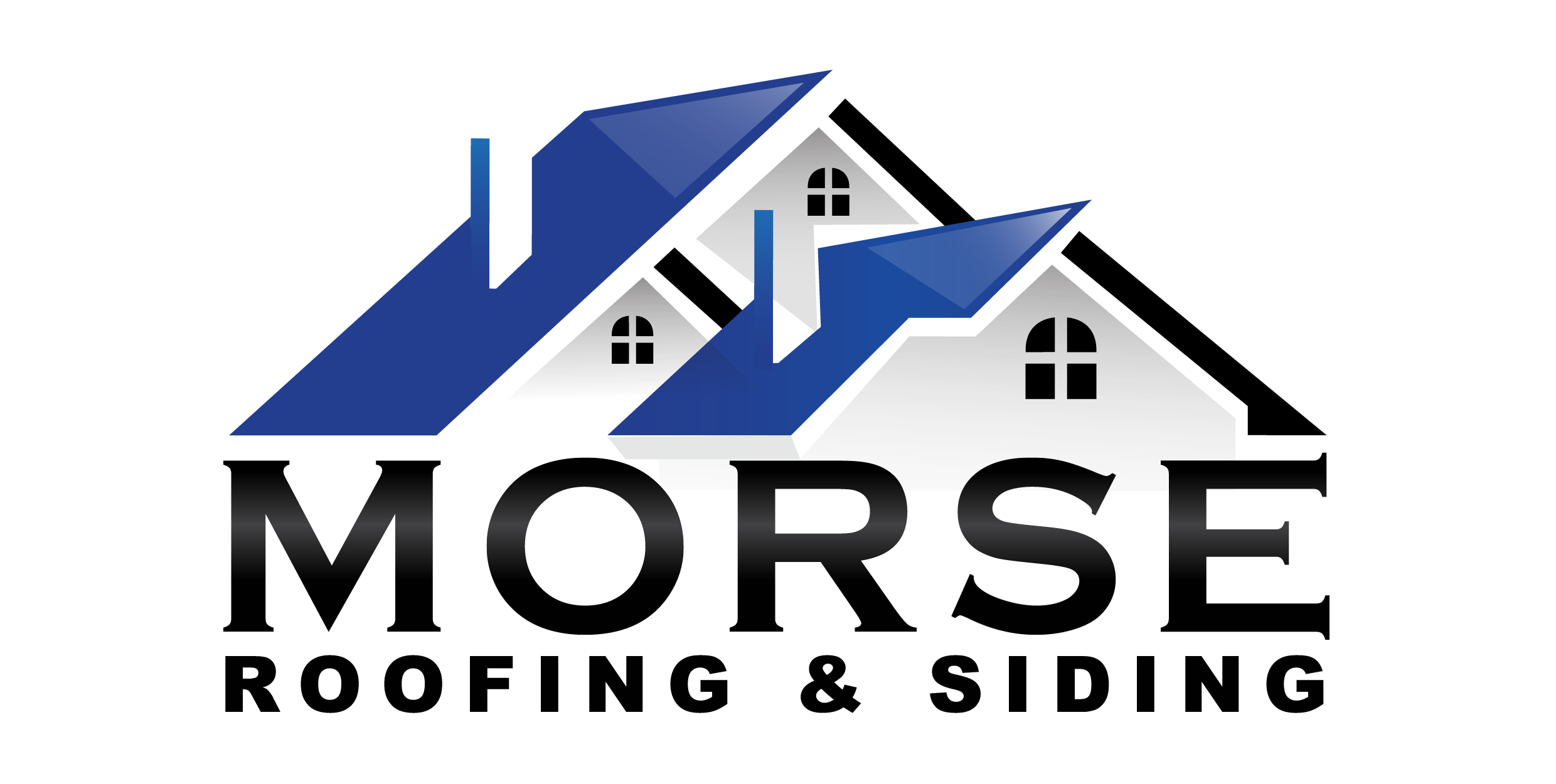 Tom and his team of professionals helped our community with repairs and upgrades to our clubhouse. Every step of the way was handled perfect. Every date kept, every promise kept. Everything was just perfect. I would never use anyone else. Thanks again!
Selbyville
Cliff Stone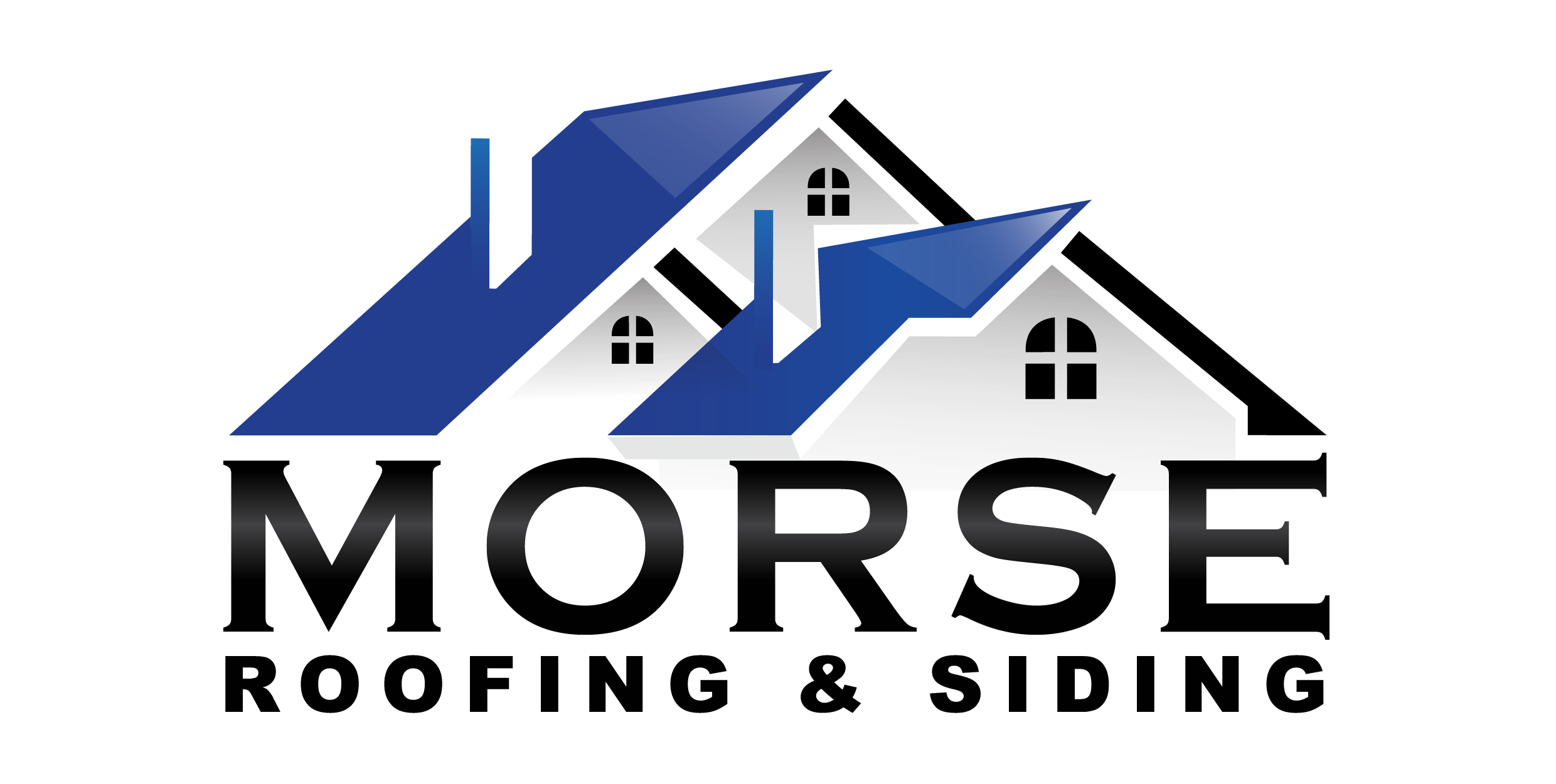 Morse Roofing & Siding recently inspected suspected wind damage to our roof. Their assessment led to the replacement of a few shingles, and the repair of five other areas of concern which included protecting the integrity of vent pipes in the roof.
All of this from start to finish took less than one hour. Brett and Willie were very cordial and were so efficient in the way they went about their work. We had a thorough explaination of what they found and the repairs they made. The company even provided pictures of the roof area repaired. We are extremely satisfied with Morse and their reps.
Thank you!
River Rock Run Milton
Lisa Weidenbush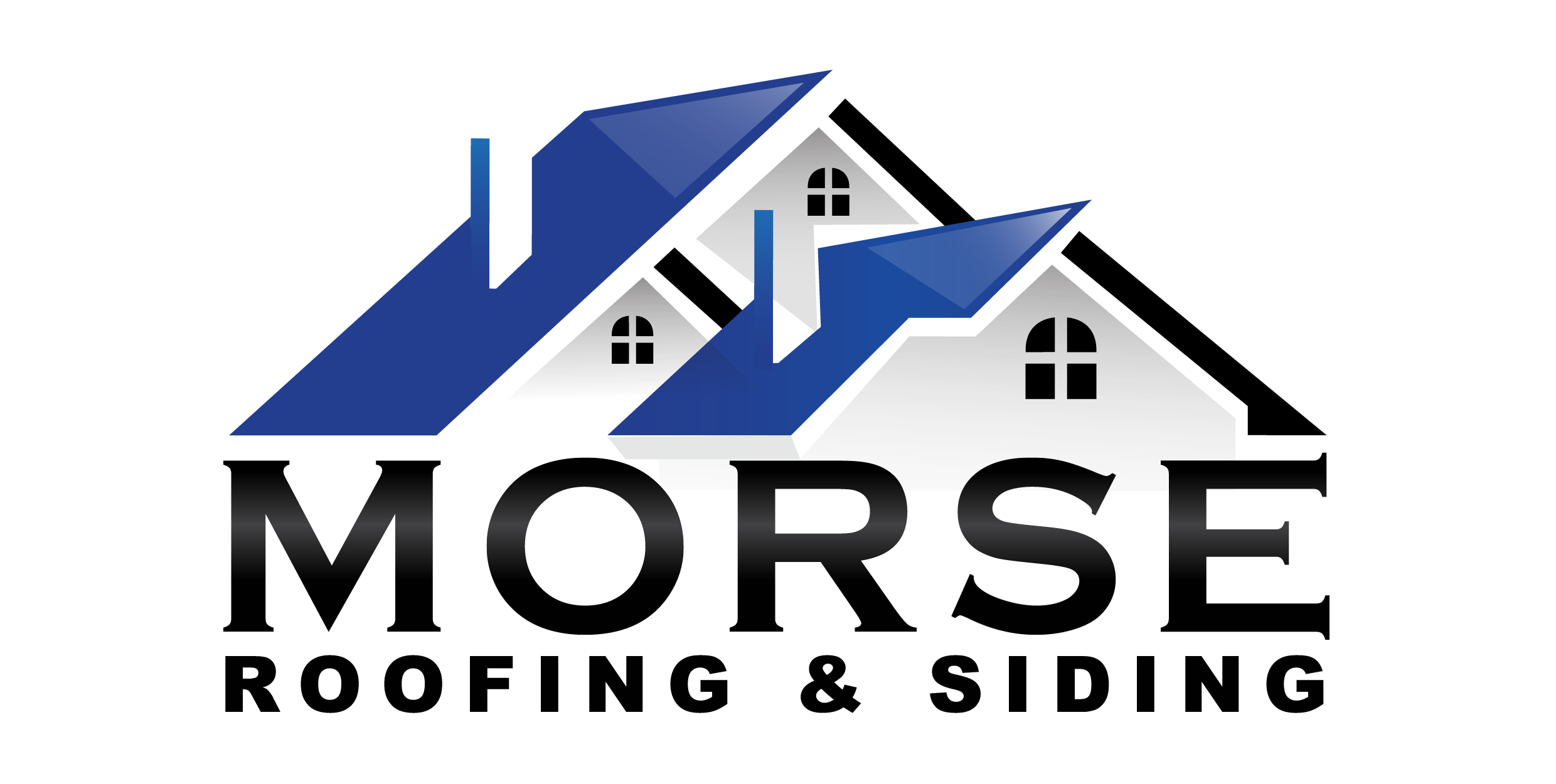 Morse siding and roofing is an excellent company. I reached out to the owner, Tom last year as i needed a contractor to replace my siding due to a warranty issue. I intended to work directly with the siding company but Tom took the initiative to coordinate the whole warranty process. I couldn't believe how involved "the owner" was during this process. It's rare to get this type of service from the owner of a company.
I chose Morse roofing and siding due to their stellar reputation and because their crews were not subcontractors. They were certified installers with years of experience.
The installers did a fantastic job and paid attention to detail. I cannot say enough about the quality work I received. Tom's employees speak very highly of him and it's very clear he and his wife take great care of their employees. Highly recommend this company.
Milton
Debbie O'Neal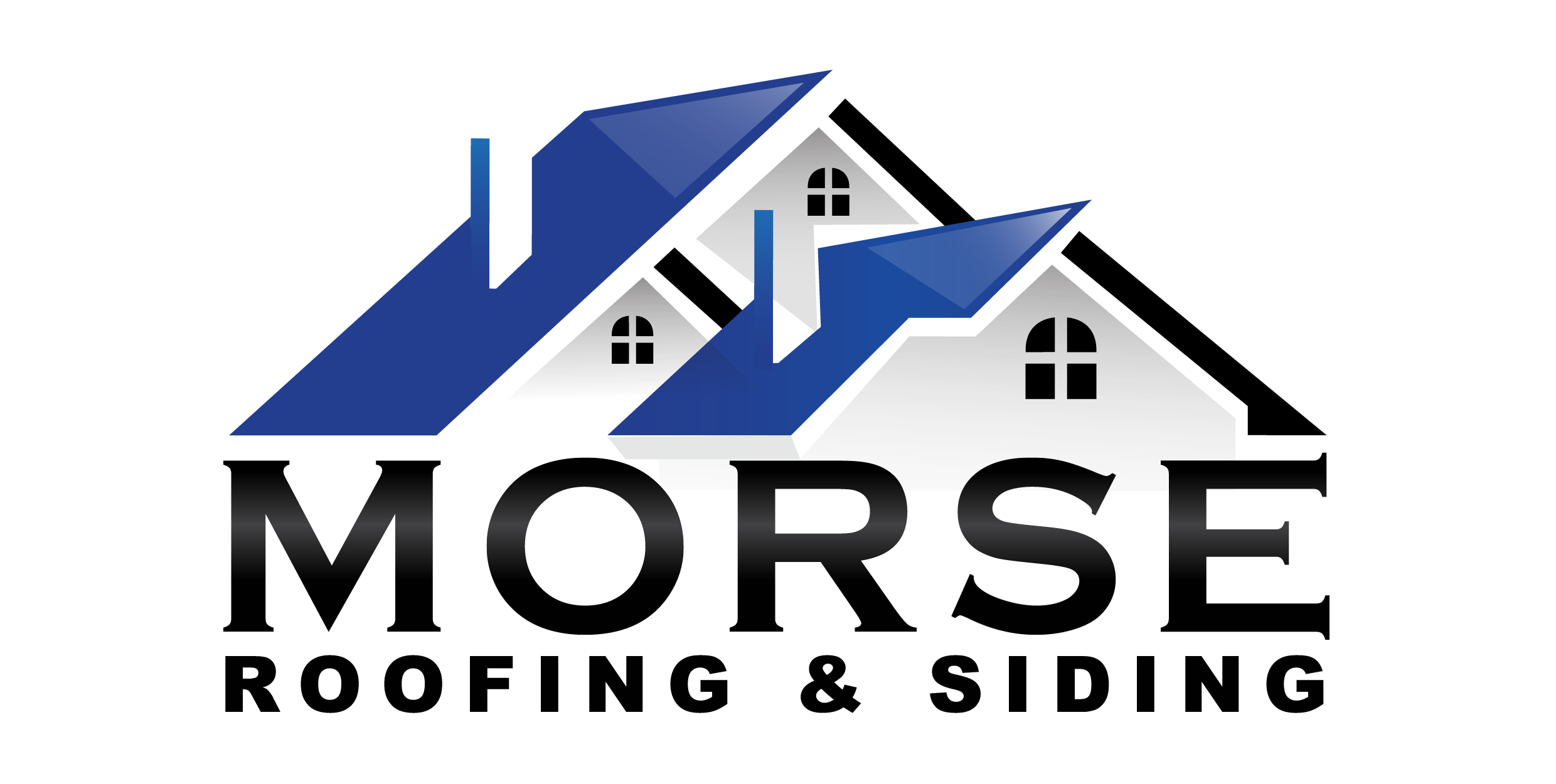 Excellent job on the roof, siding and replacement windows. Very professional employees and a pleasure to work with. Shout out to Alex Kuhn for looking out for us and making sure we were satisfied with the job. They cleaned up exceptionally well after each stage of the job. I would highly recommend this company.
Seaford, Delaware