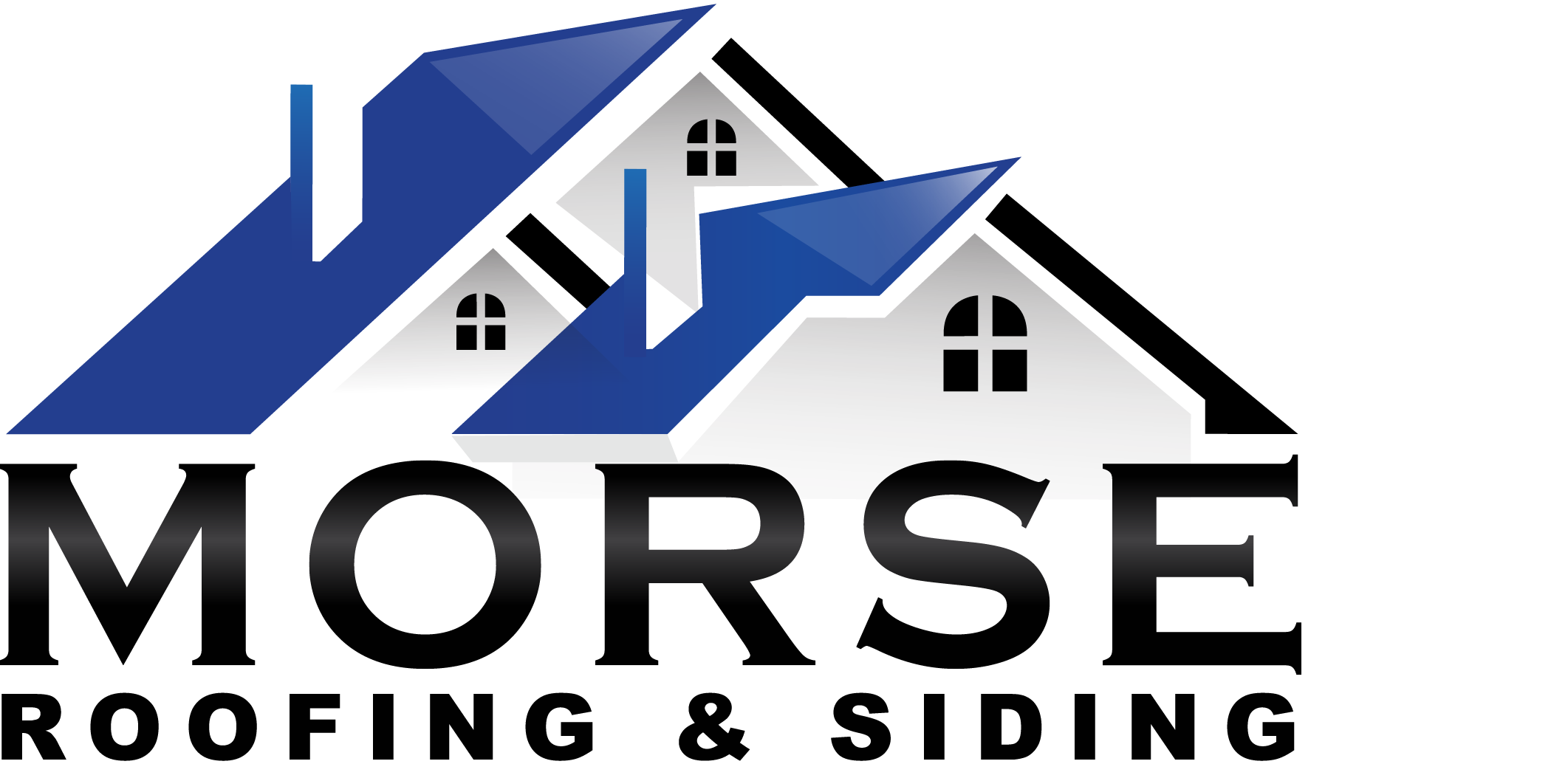 Appurtenance
---
A built-in, nonstructural part of a roofing system which projects through a roofing slope such as skylights, roof vents, solar panels. Other appurtenances include chimneys, flue pipes and plumbing roof vents. These are also known as penetrations, meaning they penetrate the roofing surface.

Apron Flashing
---
Typically used along the horizontal surface of an appurtenance such as an intersecting wall, chimney, skylight, etc. It is designed to divert water from a vertical surface that projects through the roof and return the water back on top of the shingle. In most instances, an apron flashing is exposed.

CFM
---
Cubic feet of air moved per minute. This type of measurement is often used to calculate intake and exhaust air movement.

Continuous Ridge Vent
---
Continuous filtered or unfiltered ridge vent is installed along the peak of the roof allowing exhaust ventilation. With aid from some form of intake ventilation, air is exchanged releasing heat or moisture through the ridge rather than retention within the attic.

Contract
---
A construction contract is a document that sets the scope and terms of work for a construction project. It is an agreement between the contractor doing the construction and the person or company who hires them to do the work. A contract should outline the scope of work, terms of payment and warranty.

Counter Flashing
---
Counterflashing is designed to prevent moisture from entering behind the vertical flange of headwall or sidewall. A counter flashing is commonly used to cover step flashings or apron flashing along a skylight, curbs, and chimneys.

Chimney
---
A wood, brick, stone, or metal channel that channels smoke and gases from an interior appliance such as a wood, pellet, coal, gas, or other vented stoves.

Debris
---
Debris includes leaves, limbs, pine needles and other foreign materials that might block the impede the flow of water shed. Such debris can cause damming and present water intrusion.

Decking
---
Roofing materials are applied to all types of decking, also known as substrates. In our local area, these types of decking include:
• Spaced board decking commonly used for cedar shakes
• Plank decking, usually ¾" wood
• Plywood is also known as CDX which is usually 1/2", 5/8" or 3/4"
• OSB (Orientated Strand Board) also known as wafer board which 7/16", 1/2", 5/8" and 3/4"
• 3/8" Decking does not meet the international residential building code


Dormer
---
A dormer is a roofed structure, often having a window, that projects vertically beyond the plane of a pitched roof.

Drip Edge
---
Drip edge is metal flashing installed along the eaves and rakes of the roof to keep water away from your fascia. It is also used to cover the rake edges of the underlayment. Drip edges are required by local residential building codes.

Eaves
---
The lower border of a roof that overhangs the outside wall is commonly known as the eave.

EPDM
---
Ethylene Propylene Diene Monomer also known as rubber roofing is used for low slope applications. EPDM roofing is commonly installed over an insulation board for penetration protection, in addition to changing a roofing slope pitch. A common EPDM roll size is 10' x 50' for smaller installations and 50' wide rolls for commercial applications. EPDM 60 millimeter or 90-millimeter thicknesses are lighter than modified bitumen but more labor intensive due to the glue adhering process.

Equipter
---
A self-propelled, towable lift that improves the handling of worksite debris for roofers. With turf tires, the Equipter is used to minimize debris removal impact damages, load materials and even serve as a motorized walk plank.

Exhaust Vent
---
Their primary job of an exhaust vent is to supply an unobstructed exit for the heat, warm air, odors, gases or even moisture to exit your home or building. For example, a bathroom exhaust fan should discharge through a roof mounted or side wall exhaust vent.

Exhaust Ventilation
---
There are many forms of roofing exhaust ventilation systems. Continuous ridge ventilation is aesthetically the most common due to the low-profile appearance. As heat rises, some form of exhaust ventilation should be applied to remove the warm air from the attic space. A cooler attic reduces the indoor temperature and efficiency of the heating and cooling system.

Fascia
---
A vertical rafter covering formed of wood installed along the eaves and rakes are known as fascia. The fascia covering or capping is commonly aluminum, vinyl coated aluminum or paint.

Felt/Underlayment
---
Felt roofing underlayment's are created by saturating paper or fiberglass with asphalt. They are typically available in two types: 15# and 30#. These types of underlayment's are prone to tearing, wrinkling and often slippery.

Fire rating
---
Roofing components including decking are rated according to fire resistance. Commonly, fire rated plywood or decking is needed along mate walls of adjoining tenant walls.

Flashing
---
Flashing is installed around intersections or appurtenances projecting through the roof. These types of flashings include:
• Apron Flashing
• Step Flashing
• Counter Flashing
• Valley Metal
• Skylight Flashings

Flintlastic® SA
---
CertainTeed Flintlastic® SA roofing membrane is a premium, self-adhering modified bitumen roofing material suitable for use following CertainTeed specifications for most low-slope roof systems applications.

Hail Damage
---
Damages caused by the impact of hailstones from hailstorms.

Hip & Ridge Caps
---
Roofing manufacturers specifically make hip & ridge caps to cover the hips and/or ridges of the roof, where two adjoining slopes come together.

Intake Ventilation
---
Air intake vents are used to allow outside air to enter attics and ventilated spaces. Roofing manufacturers require a minimum air intake and exhaust to properly cool the roofing components which prolongs the life of the materials. There are many types of intake vents:
• Vinyl soffits local to the area include basket weave, center vent and full vent.
• Aluminum soffits are similar but often more difficult to find due to availability
• Roof mounted intake vents are more common with open soffits systems or chambered attic spaces that do not have soffits due to the type of construction.

Ice & Water Shield
---
Also known as a self-adhering membrane or IWS, it is a waterproof membrane used to protect your roof from ice and water damage. Its main purpose is to protect your roof decking if water gets underneath your roofing material (asphalt shingles, metal roof, etc.) Ice & Water Shield is installed along the eaves, valleys and any appurtenances in accordance with the shingle manufacturers warranty and local building codes.

Improper Workmanship
---
"Defective" or "faulty" workmanship is usually defined as a material or design defects, or poor workmanship that can make a structure unsafe or unsuitable for the purpose for which it was intended. Improper workmanship is typically not covered by an insurance claim.

Insurance Claim
---
An insurance claim is a request for your insurance company investigate and supply a good faith payment for any covered damages.

Kick Out Diverter
---
Kickout flashing, also known as diverter flashing, is a special type of flashing that diverts rainwater away from the cladding and into the gutter.

Modified Bitumen
---
Commonly used on low slope applications, modified bitumen is an asphalt based composite membrane like felt. Developed in the 1960's, modified bitumen materials are significantly thicker due to the build up of fiberglass and asphalt by the manufacturer. Additionally, modified bitumen is typically installed with a granular surface to prevent deterioration from solar UV rays.

Pipe Boot
---
A home's plumbing system is independent of the roofing system. However, the plumbing system is needed to vent which keeps the pressure even and allows the wastewater to properly discharge or flow out. A clogged plumbing vent often slows the system causing back up's or "slow flushes".

Power Attic Vent
---
This type of centrifugal vent is also known as a PAV. These units are used to pull or exhaust air from the attic space. The most commons type of power attic vent is electrically driven which ranges from 1000 CFM to 1650 CFM (cubic feet of air moved per minute).

Rafters
---
There are many forms of rafters. Most homes are built with trusses or "stick framed" on site. Rafters are commonly built from wood construction due to their affordability, but other types include metal, concrete, timber or laminated framing.

Recovery Board
---
A recovery board is a high strength, lightweight, moisture resistant cover board installed over roof sheathing or decking. These boards aid with the adhesion of glued products such as rubber roofing (EPDM)

Repair Collar
---
An elastomer collar that fits tightly around the plumbing vent pipe used for repair rather than full pipe boot replacement.

Roof Pitch
---
This is the steepness of a roof expressed as a ratio of inch(es) rise per horizontal foot. A flat roof has a pitch of zero in either instance; all other roofs are pitched. A roof pitch of 0/12 to 6/12 is considered walkable. Whereas older buildings such as churches may have pitches up to 21/12 which requires other means of worker safety to include lifts and/or body harness.

Sheathing
---
Roof sheathing is also known as decking.

Skylight
---
An opening in the roof that is designed to allow natural light into the structure. There are several types of skylights to include fixed deck mounted, curb mounted and ventilated.

Soffit
---
The underside or bottom of the overhang is known as the soffit. This area is serves both an aesthetic and functional purpose for intake ventilation.

Solar Power Attic Vent
---
Whereas solar attic vents do not require electricity, the CFMs are greatly reduced, and the units are typically more expensive to purchase.

Square
---
A square is a unit of measure used to calculate the roofing surface area. One square is equivalent to 100 sq ft. Shingles are packaged in bundles and most roofing manufacturers produce 3 bundles to a square. Some heavier shingles including luxury lines are packaged up to 6 bundles per square due to their bundle weight.

Starter Shingles
---
The starter strip is crucial because it adheres to the shingles on the edges of your roof along the eaves and rakes to protect from wind lift and water intrusion.

Step Flashing
---
Step flashing is a rectangular piece of metal flashing bent 90 degrees in the center. It is used for roof to wall flashing. Multiple pieces of the flashing will be installed in layers with shingles to ensure the water flows away from sidewalls or appurtenances.

Synthetic Felt
---
For enhanced water-resistance and protection from the elements, synthetic underlayment is made of a woven/spun polyethylene or polypropylene material which has an extremely high tear strength compared to felt.

Valley
---
An area where roofing slopes meet or intersect forming a V angle where water is designed to run off is commonly called a valley. Roofing contractors understand that these areas are commonly problematic to water intrusion and may include specific materials such as special underlayment's, metal, or modified bitumen.

Warranty
---
A written promise from a company to repair or replace a product that develops a fault within a particular period of time, or to do a piece of work again if it is not satisfactory.

Wind Damage
---
Physical harm caused by an object or a current of air moving across the earth's surface.

Workmanship Warranty
---
Similar to a manufacturer's warranty, a workmanship warranty is a company's promise to repair or replace a product that develops from a fault caused from the contractor's workmanship or installation errors.